The United States on Thursday (December 1) sanctioned two men and two companies based in Lebanon for managing and enabling Hizbullah's overarching financial apparatus operating throughout Lebanon.
Two companies and two individuals were blacklisted for providing financial services to Iran-backed Hizbullah, and another individual was sanctioned for facilitating weapons procurement, the US Treasury said in a statement.
Hizbullah's financial apparatus in Lebanon includes its Central Finance Unit and Al-Qard Al-Hasan (AQAH), a "charity" that acts like a bank, which the party has used as a cover to gain access to the international financial system.
AQAH, sanctioned by the United States in 2007, has been described as the "financial backbone" of Hizbullah and is a key component of the party's parallel banking system, which critics have blamed for destabilising Lebanon's economy.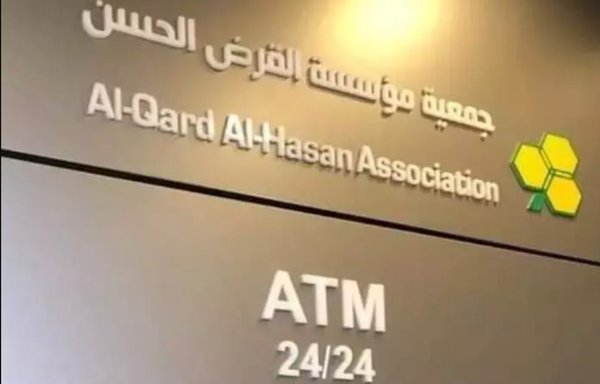 In May 2021, a number of AQAH officials were designated for engaging in "shadow" banking.
While AQAH purports to serve the Lebanese people, in practice it illicitly moves funds through shell accounts and facilitators, exposing Lebanese financial institutions to possible sanctions, the Treasury said at the time.
It poses as a non-governmental organisation, under the cover of a Ministry of Interior-granted license, providing services characteristic of a bank in support of Hizbullah while evading proper licensing and regulatory supervision.
Meanwhile, the Central Finance Unit oversees the party's budget within its Executive Council at the direction of Hizbullah chief Hassan Nasrallah.
Passing off individuals and entities as financial professionals and institutions "is just another way Hizbullah hides its abuse of the financial system to support its destabilising agenda", said US Treasury official Brian E. Nelson.
"Hizbullah remains a terrorist organisation that undermines Lebanon's stability and security, as well as regional stability, even as the Lebanese people suffer through a dire financial crisis," US State Department spokesman Ned Price said.
Hizbullah's financial web
AQAH executive director Adel Mohamad Mansour, who was sanctioned Thursday, has helmed the quasi-financial institution for years, and also has used his personal bank accounts to conduct transactions with various Hizbullah institutions, the Treasury said.
Mansour also serves as chief executive officer of Al-Khobara for Accounting, Auditing, and Studies, also sanctioned Thursday. The company, which is located in the AQAH building, has provided accounting services to the institution.
A number of sanctioned Hizbullah officials have managed the company, the Treasury said, and Hizbullah financial elements have assisted Al-Khobara employees in dealing with Lebanon's Ministry of Finance regarding tax payments.
The other blacklisted company, Auditors for Accounting and Auditing, provides financial services to Hizbullah's Central Finance Unit.
Ibrahim Daher, who was sanctioned by the United States in May 2021 for acting on behalf of Hizbullah as the chief of the party's Central Finance Unit, is a majority owner and managing partner of this company.
He was in charge of the unit that oversees Hizbullah's overall budget and spending, which includes funding the party's operations and killing its opponents.
Naser Hasan Neser, who managed Auditors along with Daher, was on Thursday blacklisted for having acted or purported to act for or on behalf of Auditors.
Neser reports to senior Hizbullah Executive Council and Central Finance Unit officials, including Daher, about the activities of Auditors, the Treasury said.
Also designated on Thursday is Hassan Khalil, a Lebanese national who has been actively working to procure weapons on behalf of Hizbullah.