A financial network spearheaded by Lebanese money exchanger Hassan Moukalled that facilitates financial activities for Hizbullah was on Monday (January 24) slapped with US sanctions.
Several companies Moukalled controls also were hit with sanctions, along with his two sons, Rayyan and Rani, who smooth the way for their father's activities and his companies' financial activities in support of Hizbullah.
"Moukalled has presented himself as an advocate for Lebanon's economic prosperity but instead has been helping Hizbullah and himself to profit from Lebanon's economic crisis," US State Department spokesman Ned Price said.
Also sanctioned is CTEX Exchange, "a purported money service business established by Moukalled in co-ordination with Hizbullah to exploit the increased demand for currency exchange services in Lebanon and benefit Hizbullah".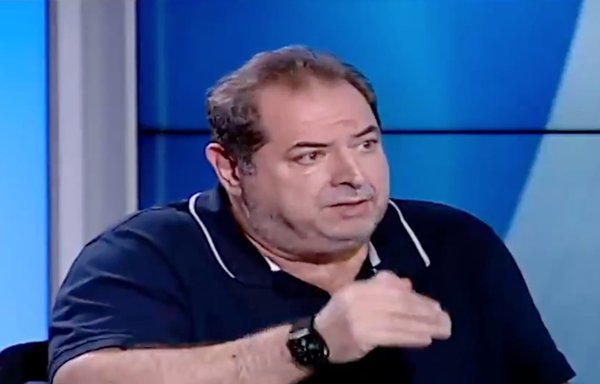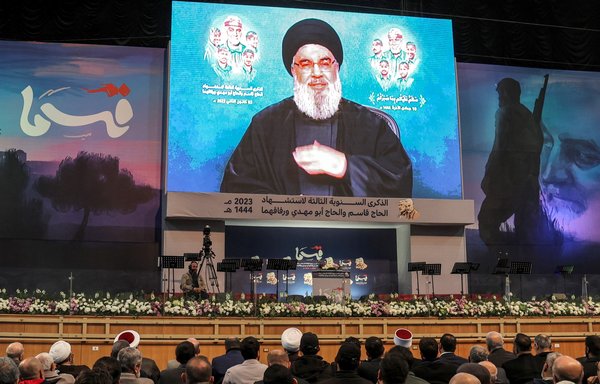 Moukalled has sought "to maintain a facade as a financial expert and economist", Price said in a statement announcing the new sanctions.
But "he is in fact an opportunistic businessman exploiting Lebanon's suffering population to financially support the Hizbullah terrorist organisation, and even help it secure weapons", Price said.
From his position at the centre of the network, Moukalled played "a key role in enabling Hizbullah to continue to exploit and exacerbate Lebanon's economic crisis", the US Treasury said in a statement.
Senior Treasury official Brian E. Nelson noted that "corruption undermines economic growth and the ability of individuals to provide for their families".
For this reason, he said, "the United States is committed to holding accountable those who exploit their privileged positions for personal gain".
He accused the Moukalled trio of actively supporting and enabling Hizbullah and its interests "at the expense of the Lebanese people and economy".
Financial front company
Moukalled, a Lebanon-based economist, has worked in close co-ordination with senior Hizbullah financial officials to help the Iran-backed party establish a presence in Lebanon's financial system, the Treasury said.
He serves as a financial advisor to Hizbullah and carries out business deals on behalf of the group throughout the region, working in close co-ordination with sanctioned senior Hizbullah financial official Muhammad Qasir.
Moukalled has co-ordinated a wide range of issues with Qasir, "including business deals involving Russia, as well as efforts to assist Hizbullah in obtaining weaponry for Hizbullah's use", the Treasury said.
He established CTEX, a Beirut-based financial front company, in mid-2021, on behalf of Hizbullah, receiving a license from Lebanon's Central Bank to transfer money within Lebanon and abroad.
Within a year, the Treasury said, CTEX had obtained significant market share within Lebanon's currency transfer sector and was reportedly collecting millions of US dollars for the Central Bank of Lebanon.
"At the same time, CTEX was also providing US dollars to Hizbullah institutions and recruiting money changers loyal to Hizbullah," it said.
"Hassan Moukalled advocates for CTEX directly to the Central Bank governor and receives commissions in the hundreds of thousands of dollars daily."
Amid Lebanon's financial crisis, the Treasury said, "Moukalled was working with Hizbullah officials to capitalise on investors' and expatriates' efforts to make money in the Lebanese financial sector and transfer cash out of Lebanon".
He also was working to expand CTEX outside Lebanon.
Moukalled and sons
Rayyan Moukalled, who worked with Hizbullah official Muhammad Qasim al-Bazzal in 2021 on issues related to finance, functioned as an office assistant for his father on a range of issues, per the US Treasury.
Among them was the use of foreign bank accounts to facilitate illicit financial activity.
Rayyan is listed as the administrative director of one of his father's companies, the Lebanese Company for Information and Studies (LCIS), also designated Monday.
Hassan Moukalled serves as editor-in-chief for LCIS, besides serving as the chief economic editor of several websites associated with LCIS, including www.greenarea.me, imarwaiktissad.com, and Russia-Now.
Rani Moukalled is publicly associated with CTEX and was authorised by his father to engage in cash transactions on behalf of the company with the Central Bank of Lebanon. He is an employee at LCIS too.
Also blacklisted Monday is the Lebanese Company for Publishing, Media, and Research and Studies (LCPMR), which is directed by Hassan Moukalled and co-located with LCIS.
In December, the United States sanctioned individuals and companies that manage and enable Hizbullah's overarching financial apparatus operating throughout Lebanon.
These include Al-Qard Al-Hassan -- a "charity" that acts like a bank, which the party has used as a cover to gain access to the international financial system -- and Hizbullah's Central Finance Unit.