BEIRUT -- Hizbullah's attempt to sell solar panels via its affiliated companies, and extending loans to be used for their purchase via its unregulated al-Qard al-Hasan association, has been met with cynicism in Lebanon, where it is seen as a bold-faced attempt to win public support ahead of the parliamentary elections, set for May 15, as the country continues to face severe electricity shortages.
The loans offered by Al-Qard al-Hasan -- a "charity" that acts like a bank -- are "financed by Hizbullah", and largely benefit the party's base and supporters in the south and Bekaa Valley, Shia opposition figure Hussein Ezzeddine told Al-Mashareq.
The association grants loans only "for the purchase and installation of solar energy equipment through companies affiliated with Hizbullah, and the amount is transferred to the company directly", he said.
Amid the ongoing electricity shortages, municipalities have no option but to use private sector generators.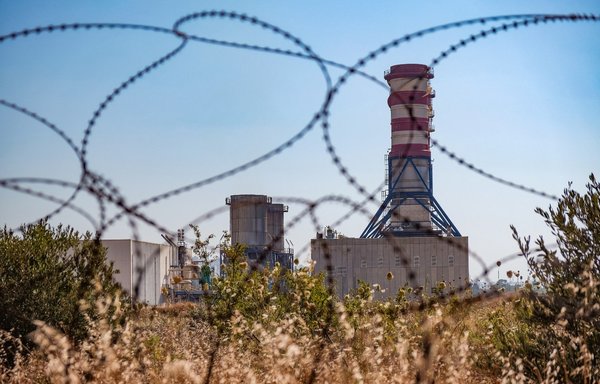 But the municipalities have been creating problems with generator owners "on purpose so owners would turn off their generators, forcing citizens to resort to solar energy and ensuring the success of Hizbullah's project", Ezzeddine said.
Hizbullah's 'financial backbone'
Saudi Arabia designated al-Qard al-Hasan as a terrorist organisation in October for financing Hizbullah, and froze its assets in the kingdom, the Saudi Press Agency (SPA) reported.
The association was sanctioned by the US Treasury in 2007 as an organisation that forms part of the "financial backbone" of Hizbullah.
Al-Qard al-Hasan is officially registered as a charity with the Ministry of Interior and has the ability to provide monetary loans. But it is an association, not a bank, and as such is not entitled to engage in profitable financial activities.
While al-Qard al-Hasan purports to serve the Lebanese people, in practice it illicitly moves funds through shell accounts and facilitators, exposing Lebanese financial institutions to possible sanctions, the Treasury said.
It poses as a non-governmental organisation, under the cover of a Ministry of Interior-granted licence, providing services characteristic of a bank in support of Hizbullah while evading proper licensing and regulatory supervision.
"By hoarding hard currency that is desperately needed by the Lebanese economy, al-Qard al-Hasan allows Hizbullah to build its own support base and compromise the stability of the Lebanese state," the Treasury said.
Potential repercussions
A financial expert who asked to remain anonymous described al-Qard al-Hasan as an "illegal financial institution" and noted that Hizbullah has insisted on imposing the institution's services on the Lebanese banking system.
"What is new about Hizbullah's services is the provision of solar energy loans to individuals and municipalities," he told Al-Mashareq.
Hizbullah's expansion of services to a larger number of recipients shows it is trying to demonstrate to the Lebanese public that it is solving the issues (in this case the energy crisis) that the public faces, rather than the government.
Hizbullah tried a similar tactic last September, when it facilitated the illegal delivery of a shipment of Iranian oil to the Bekaa Valley, a move many in Lebanon saw as "highly provocative".
Doing business with Hizbullah and its affiliated institutions could have unintended repercussions, the financial expert said, noting that most Lebanese are not aware that such dealings could expose them to sanctions.
Even though 40 lawsuits have been filed against the association, no step has been taken to hold al-Qard al-Hasan to account, he said.
Al-Qard al-Hasan "engages in all kinds of banking transactions illegally and without an official license, and, unlike other Lebanese banks, is not held to account", said writer and political activist Asaad Bishara.
The association primarily serves the interests of Hizbullah and a select group of financial officials, he said, noting that its loans "are a tool to exert more influence over Lebanon".
Al-Qard al-Hasan pays no tax on its revenue and transactions, and its funds enter and leave Lebanon tax-free, Bishara said.