The US Federal Bureau of Investigation (FBI) is offering a reward of up to $40,000 for information leading to the location of an Egyptian couple wanted for questioning for their involvement in providing material support to the "Islamic State of Iraq and Syria" (ISIS).
The FBI is offering a reward of up to $20,000 for information leading to the location of Mu'min al-Mawji Mahmud Salim, also known as "Tiqani al-Mujahedeen," and another $20,000 for information leading to the location of his fiancée, Sarah Jamal Muhammad al-Sayyid.
The FBI issued a summons and investigation warrant on September 6 for Salim and al-Sayyid, who both hold Egyptian citizenship and are believed to be residing in Egypt.
Salim is the founder of the Electronic Horizons Foundation (EHF), which provides technical and information technology (IT) advice as well as training to ISIS supporters seeking to evade law enforcement scrutiny of their online activities.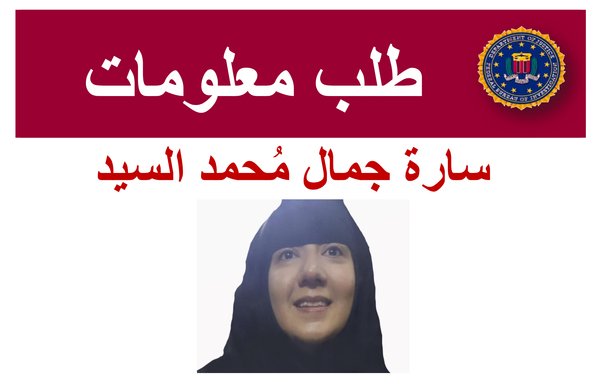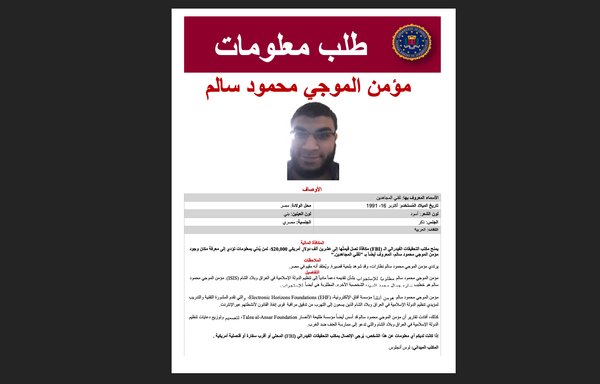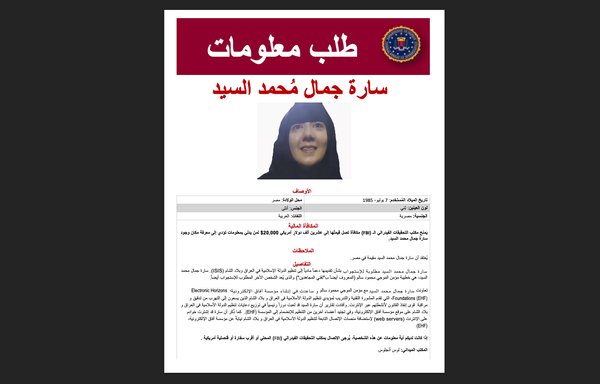 He also founded the Talea al-Ansar Foundation, which is responsible for designing and distributing ISIS propaganda that incites violence.
Misusing donated funds
Salim was collecting donations from the group's followers and supporters under the pretext of providing them with IT support.
However, leaked documents indicate there are suspicions and accusations that Salim stole the donated money and used it to buy apartments and cars.
He is also accused of handing over the foundation's management to al-Sayyid, who used the donated funds to establish a consulting company to teach IT security in exchange for high fees.
In March 2022, some ISIS-affiliated channels posted news that the EHF website had been hacked by international intelligence agencies that obtained the personal information of the subscribers to its server.
Other sources indicated that the breach was internal, saying that if Western intelligence agencies had accessed that information on the server, they wouldn't have offered a reward for information leading to Salim's arrest.
The events that led to the group's collapse and the killing of most of its leaders and arrest of others were the result of internal rifts over doctrinal disagreements and conflicting agendas among top leaders, sources said.
The disagreements started with derogatory comments and accusations of carelessness, which then escalated to accusations of being informants and spies, they said.
If you have any information concerning Salim or al-Sayyid, contact your local FBI office or the nearest American Embassy or Consulate. You can also submit an anonymous tip online: https://tips.fbi.gov/home.