BEIRUT -- Hizbullah's al-Qard al-Hasan association -- a "charity" that acts like a bank and has raised red flags about Lebanon's parallel economy in recent months -- continues to attract unwelcome attention.
Earlier this month, the US Treasury sanctioned seven individuals in connection with Hizbullah and al-Qard al-Hasan, its "financial firm". (The Treasury had sanctioned al-Qard al-Hasan in 2007).
Hizbullah has used the association as a cover "to manage its financial activities and gain access to the international financial system", the Treasury said in its May 11 announcement.
One of the designated individuals is Ibrahim Ali Daher, who is in charge of the unit that oversees Hizbullah's overall budget and spending. According to the Treasury, this includes funding the party's operations and killing its opponents.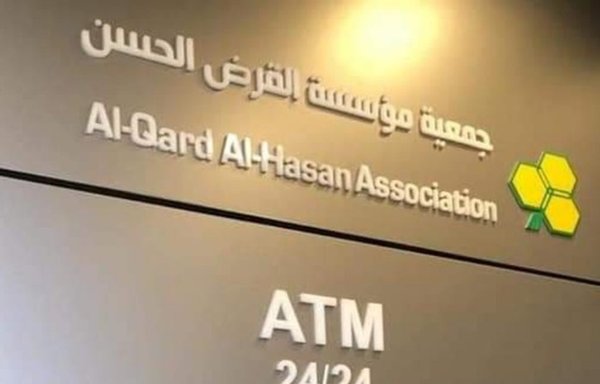 The other six facing sanctions are Ahmad Mohamad Yazbeck, Abbas Hassan Gharib, Wahid Mahmud Subayti, Mostafa Habib Harb, Ezzat Youssef Akar and Hasan Chehadeh Othman.
They were designated for having acted or purported to act for or on behalf of al-Qard al-Hasan, directly or indirectly, the Treasury said, accusing them of participating in "shadow" banking activity.
They used the cover of personal accounts at certain Lebanese banks, including Jammal Trust Bank, which also is under US sanctions, to evade sanctions targeting the association and transfer approximately $500 million on its behalf.
"From the highest levels of Hizbullah's financial apparatus to working level individuals, Hizbullah continues to abuse the Lebanese financial sector," said Andrea Gacki, director of the Treasury's Office of Foreign Assets Control.
She accused the Iran-backed party of draining Lebanon's financial resources "at an already dire time", noting that "such actions demonstrate Hizbullah's disregard for financial stability, transparency or accountability in Lebanon".
'Shadow' banking activity
A source who asked that only his first name, "Haidar", be used said he deposited his wife's gold as collateral with al-Qard al-Hasan for a loan of $1,000 a few years ago, "but after paying the full amount several months later, I did not get the collateral back, and many others have had the same experience".
While al-Qard al-Hasan purports to serve the Lebanese people, in practice it illicitly moves funds through shell accounts and facilitators, exposing Lebanese financial institutions to possible sanctions, the Treasury said.
It poses as a non-governmental organisation, under the cover of a Ministry of Interior-granted license, providing services characteristic of a bank in support of Hizbullah while evading proper licensing and regulatory supervision.
"By hoarding hard currency that is desperately needed by the Lebanese economy, al-Qard al-Hasan allows Hizbullah to build its own support base and compromise the stability of the Lebanese state," the Treasury said.
The six designated al-Qard al-Hasan officials all participated in evasive "shadow" banking activity, maintaining joint bank accounts in Lebanese banks that enabled them to transfer money within the formal financial system.
They were able to do this over the course of a decade, conducting money transfers via "shadow accounts" on Hizbullah's behalf despite existing sanctions against al-Qard al-Hasan, the Treasury said.
According to a banking expert whose work focuses on combatting money laundering and counter-terrorism financing, the Ministry of Interior generally grants Notices of Recognition to associations and NGOs without scrutinising their activities.
Al-Qard al-Hasan creates fraudulent accounts at banks using the names of individuals who do not appear on international sanctions lists, said the expert, speaking on condition of anonymity.
"It also establishes shell companies that possess a commercial register and official documents to fool authorities into thinking that they are generating profit and income, while in reality they are empty shells with no economic or commercial activity," he said.
Illegal funding tool for Hizbullah
Al-Qard al-Hasan is a reflection of Hizbullah's "arrogance in dealing with the law", said lawyer Majd Harb.
"This firm is neither legal in the financial sense, as it is not a registered bank according to relevant financial regulations, nor is it a legally registered charity organisation," he said.
"Firms that extend financial credit must be registered with the Central Bank of Lebanon (BDL) and must carry out their credit activities through banks... but this firm does not meet either condition," he said.
Al-Qard al-Hasan is "an illegal financial tool" used by Hizbullah, which poses a threat to Lebanon's financial stability, said Antoine Farah, an economic editor at al-Joumhouriya daily.
The recent US sanctions are aimed at exposing al-Qard al-Hasan's illegal financial operations, he added, noting that the association is widely regarded as a financial institution intended to empower Hizbullah.
The association does not operate through the Lebanese banking sector, and is not controlled by financial authorities, he said, but rather operates as an uncontrolled financial entity in the country.