Through its key role in two regional blocs -- the 55-member African Union (AU) and the 22-member Arab League -- Egypt continues to play a leading role in regional diplomacy, analysts say.
And as Egypt's ties with the United States continue to grow, the Arab nation can serve as an even greater force for peace and stability in both regions, they said.
When Egypt, the African continent's second-largest economy, took over the year-long rotating presidency of the AU in 2019, it outlined six priority areas.
These were economic and regional integration, building of bridges among African people, co-operation with partners, economic and social development, AU institutional and financial reforms, and peace and security.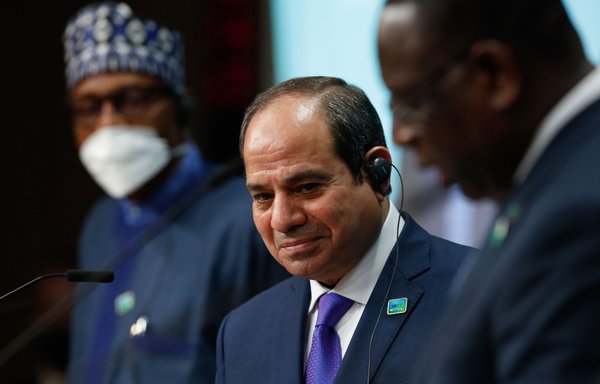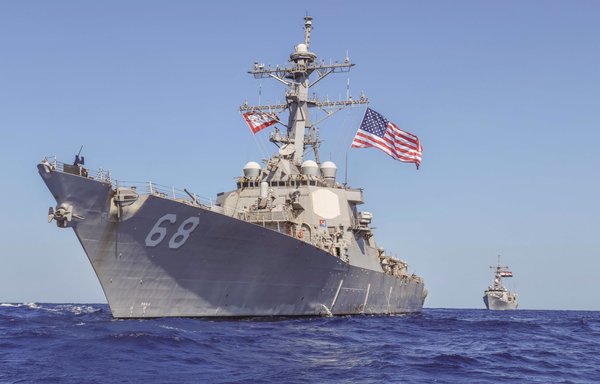 During its AU presidency, Egypt significantly raised the profile of the continental body by addressing critical problems in Africa.
Egypt used its presidency to raise its profile as an African nation, taking a leading position in speaking on behalf of Africa at important international events, according to a 2020 Middle East Institute (MEI) study.
Among them, the United Nations (UN) General Assembly, G-20 Summit in Japan, G-7 meetings in France, Japan-Africa Summit, and the UK-Africa Investment Summit, the study said.
Egyptian president Abdel Fattah al-Sisi also helped advance Africa's continental free trade area during his AU term, Institute for Security Studies researcher Mohamed Diatta told Deutsche Welle in 2020.
Cairo announced the launch of the African Continental Free Trade Area (AfCFTA) in May 2019, after it was ratified by 22 African countries, including Egypt.
AfCFTA "will reinforce our negotiating position on the international stage", al-Sisi said at the 2019 African Union summit in Niger, describing the move as "an important step".
And since the fall of Omar al-Bashir's regime in 2019, Egypt has sought to prevent the escalation of conflicts in Sudan, its southern neighbor, the Brussels International Center think tank said in a July 19 report.
Amid the current conflict, it has provided refuge to more than 250,000 Sudanese fleeing their county, and has played a key role as a mediator.
"Egypt's experience in conflict resolution and its deep understanding of the region's dynamics have greatly contributed to its effectiveness as a mediator in Sudan's war," the report said.
Middle Eastern mediator
Positioned between Africa and the Middle East, Egypt also plays a key role in Middle Eastern diplomacy as a founding member of the Cairo-based Arab League, which works to promote regional co-operation.
The bloc, headed by former Egyptian foreign minister Ahmed Aboul Gheit, seeks close cooperation on matters of economics, communication, culture, nationality, social welfare and health.
It has renounced violence as a means to settle conflicts between members and has empowered league offices to mediate in disputes and in conflicts involving nonmembers. Its members have agreed to collaborate in military affairs.
"Egypt has been playing a leading role in supporting the Arab issues" and boosting joint Arab action, according to Egypt's State Information Service.
Egypt's Arab policies are governed by principles that include establishing a joint vision on serving Arab interests and maintaining Arab national security, and mutual respect for the sovereignty of the Arab countries, the service said.
This includes maintaining independence of the Arab decision-making process, enhancing ties of solidarity among Arab countries and seeking peaceful means in solving Arab disputes, it added.
It also includes preserving Arab resources and boosting the development process in Arab countries, and boosting economic and trade ties between Arab countries with the ultimate goal of establishing a common market.
Cairo recently has taken on a new regional role, channeling the larger diplomatic engagement across the Middle East, the Jerusalem Post wrote in May.
This is part of its return to its historic role as a powerful country and a center of dialogue in the region, the newspaper added.
Egypt is now looking to return to its former role as a major regional player, experts say, in light of more stability and better relations with African and Arab countries, all of which have given it self-assurance.
Meanwhile, economic relations among Egypt, Jordan and Iraq have expanded lately, creating closer overall ties between the three countries.
Thriving ties with US
Egypt has had more than a century of diplomatic cooperation and friendship with the United States, which has been working with it to promote regional security, strengthen a critical defense partnership, and generally expand ties.
Washington sees Cairo as a valuable partner in counterterrorism, combating drug-trafficking and regional security operations, which collectively enhance the region's overall safety.
Since 1946, the United States has provided Egypt with over $87 billion in foreign aid. US military and economic assistance increased significantly after 1979, according to a report published in May by the Congressional Research Service.
Successive US administrations have justified aid to Egypt as an investment in regional stability, built primarily on long-running cooperation with the Egyptian military and sustaining the 1979 Egyptian-Israeli peace treaty, it said.