Since the August 18th conviction of Hizbullah member Salim Ayyash over the murder of former Lebanese prime minister Rafic al-Hariri, reports have emerged that suggest he belonged to a top-secret hit squad known as Unit 121.
Ayyash, 56, was found guilty in absentia by a UN-backed tribunal over the 2005 suicide bombing that killed al-Hariri and 21 others. The tribunal acquitted three Hizbullah members in absentia.
After the verdict was delivered, many Lebanese expressed dismay that the tribunal did not directly link Hizbullah to the attack, with some suggesting that the Iran-backed militia must have been behind the assassination.
Ayyash could not have committed this type of crime alone, they told Al-Mashareq, noting that he was a member of Hizbullah, and that Hizbullah chief Hassan Nasrallah had refused to hand over the defendants to the tribunal.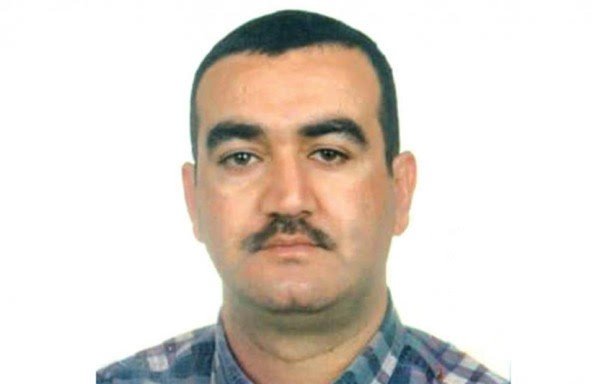 In an August 25th report citing current and former security officials from the US and three European and Middle Eastern countries, the Washington Post newspaper said Ayyash had been a member of a Hizbullah hit squad.
The officials, speaking on condition of anonymity due to the sensitivity of the intelligence information, told the newspaper that the hit squad, known as Unit 121, had carried out assassinations on the direct orders of Nasrallah.
Unit 121 had carried out at least four other assassinations, the newspaper reported, and had been active for years under different identities at the time that al-Hariri was killed, with Ayyash serving as a long-time member.
Ayyash later served as a commander of Unit 121, the officials said.
Top secret unit
A Hizbullah defector, who asked to remain anonymous out of fear of reprisals, confirmed that Unit 121 "is an ultra-secret unit, established after the year 2000 for the purpose of carrying out political assassinations".
In order to join the unit, he told Al-Mashareq, Hizbullah elements must "undergo psychological, ideological and security training courses" that include periods of isolation that cut them off from other people and from TV and media outlets.
Membership in Unit 121 appears to be linked to progress within the party's ranks, he said, with some members of the hit squad later being given "command of their own units".
Members of the unit operate "on the direct orders of Nasrallah, who determines the fate of those targeted in terms of whether they are liquidated or imprisoned", the Hizbullah defector said.
This decision was previously the purview of Hizbullah military commander Imad Mughniyeh, killed in 2008, and then Mustafa Badreddine, killed in the Damascus area in May 2016, he said.
According to the defector, "Unit 121 is assisted by Units 200 and 900".
"Unit 200 is concerned with gathering information and installing surveillance cameras and eavesdropping equipment, while Unit 900 is concerned with the party's internal security, human resources and investigation," he said.
According to Shia Reform Movement member Hussein Ezzeddine, the first mention of Unit 121 came after Mughniyeh was killed.
After Badreddine was killed, he told Al-Mashareq, there was talk of a Unit 119, which seems to indicate "they are the two units that carried out the killings and assassinations".
'Cycle of bloodshed'
Political assassination is an integral part of Hizbullah's modus operandi, researcher and political activist Luqman Salim told Al-Mashareq.
"The basis in Hizbullah's lexicon is that the use of violence has been permissible," he said.
Therefore, he added, "it is not shocking that those who see assassination as permissible would establish Unit 121 with the aim of carrying out assassinations".
Commenting on reports that the hit squad is still active, he said it is not possible to predict whether it will carry out any further assassinations, but said he fears "the return of the cycle of bloodshed".
"When we watch the Iraqi scene, we must expect everything," he said.
"We have become accustomed that whenever there is a power vacuum and a crippled [political] system in Lebanon, [the situation] becomes conducive to bloody assassinations, as part of the prevailing turmoil," Salim said.