BEIRUT -- Recent activity around Hizbullah's al-Qard al-Hasan association has drawn unwelcome attention to the so-called charity, raising red flags about the party's parallel banking system and the threat this poses to Lebanon's economy.
In mid-November, al-Qard al-Hasan installed a number of automated teller machines (ATMs) in areas under Hizbullah's influence, including Beirut's southern suburbs.
These enabled those who have loans from the association or receive direct payments from the Iran-backed party to withdraw an unrestricted amount of cash, either in Lebanese pounds or dollars, local media outlets reported.
The move drew scrutiny, as the Lebanese pound has tumbled in value amid the country's economic and political crises -- vastly blamed on Hizbullah -- and banks have imposed strict limits on dollar withdrawals amid a strangulating liquidity crunch.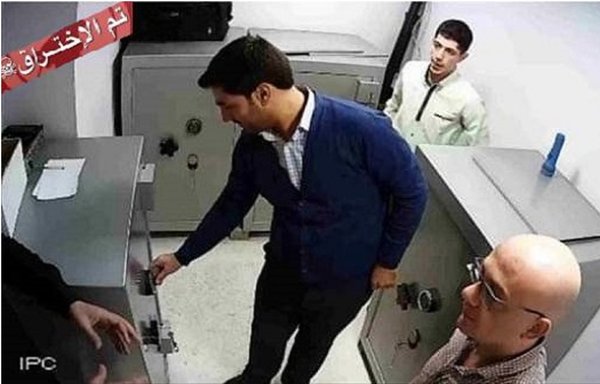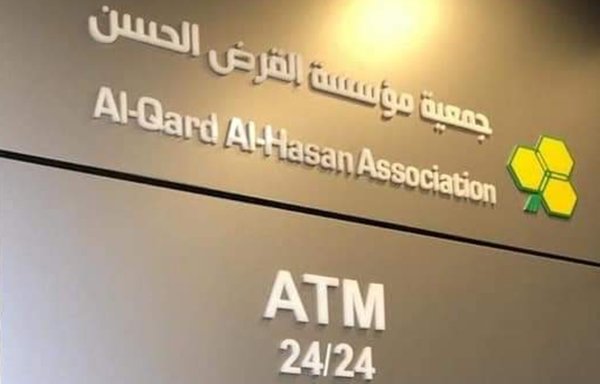 It also drew attention to Hizbullah's "parallel banking system" and raised questions about the source of the money, at a time when the party, and its backer, Iran, are facing major sanctions.
Hizbullah "came up with this idea, to [funnel] funds coming from Iran", a source familiar with the way the association operates told Al-Mashareq, asking to remain anonymous.
This is a form of money laundering, he said, noting that the Iran-backed party has been extending cash loans to residents of impoverished areas under its control, providing they supply gold as collateral.
To draw in borrowers, the association "installed ATMs so they can withdraw as many dollars as they want, whenever they want, with the ability to renew the loan as long as the association possesses and holds on to the gold", he said.
Another source who asked that only his first name, "Haidar", be used said he deposited his wife's gold as collateral with al-Qard al-Hasan for a loan of $1,000 a few years ago, "but after paying the full amount several months later, I did not get the collateral back, and many others have had the same experience".
Parallel financial market
Al-Qard al-Hasan is officially registered as a charity with the Ministry of Interior and has the ability to provide monetary loans, said Ali Zbeeb, an international legal expert specialising in economic affairs.
But it is an association, not a bank, and as such is not entitled to engage in profitable financial activities, he said, noting however that the association's finances "exceed $1 billion, and it has extended about one million loans to date".
Al-Qard al-Hasan was sanctioned by the US Treasury in 2007 as an organisation that forms part of the "financial backbone" of Hizbullah.
Zbeeb said the issue "is not with the ATMs, as they are simply implementation tools, but rather because as an association, al-Qard al-Hasan is not a bank affiliated with the Central Bank (BDL)".
The association "does not operate within the traditional banking system and is not subject to any official supervision", he said.
Those who transact with al-Qard al-Hasan and use its ATMs are operating "outside the scope of the banking system", Zbeeb said, noting that the vast majority, around 90%, are close to Hizbullah or from areas under its influence.
Because it operates outside the banking system, the association -- and Hizbullah chief Hassan Nasrallah -- have attempted to distance themselves from the current banking crisis and its repercussions, which may include sanctions, he said.
On more than one occasion, Zbeeb said, Nasrallah has made remarks that serve as a tacit admission that Hizbullah operates outside the financial system.
"We do not have money in the banks, and the source of our money is known," Nasrallah said in November 2019.
Yet there are many signs that al-Qard al-Hasan operates like a bank.
Fresh evidence of its dealings came to light on December 29, when the hacker group "SpiderZ" breached the association's security measures, revealing its illicit dealings with local and international banks.
The hackers posted lists of borrowers and depositors in all the association's branches and full details of loans, including their value and repayment amount.
They also posted budget documents for al-Qard al-Hasan and its branches for the years 2019 and 2020, and in an accompanying video threatened to disclose more information in the near future.
Source of money 'unknown'
Al-Qard al-Hasan's installation of ATMs could "double" the amount of dollars in the parallel market, economist Jihad Hokayyem said, noting that the source of this money is "unknown and could be Iran, Libya or Iraq".
"Al-Qard al-Hasan is establishing a parallel market, and it may encourage other associations and institutions to emulate it," he said.
In this case, he said, "we would be looking at institutions that are ancillary to the traditional banking sector, which has been undermined" -- and along with it, Lebanon's economy.
Al-Qard al-Hasan's ATMs are part of Hizbullah's effort to strengthen the areas under its tutelage "financially and economically, in order to extend loans in US dollars" in its strongholds alone, said political writer Tony Issa.
"Hizbullah is preparing itself and its supporters to operate outside the banking sector that [may be] targeted with US sanctions," he told Al-Mashareq.
He pointed to the September 30 introduction of The Hizbullah Money Laundering Prevention Act of 2020 in the US House of Representatives.
The bill calls for cutting off banks in areas under Hizbullah's control from the international financial system, making it harder for the party to do Iran's bidding in propping up the Syrian regime and Yemen's Houthis (Ansarallah).
In addition to calling for sanctions on Lebanese banking institutions in Hizbullah-controlled areas, the legislation calls for sanctions on government officials in Latin American countries from which the party obtains funding.
"If this law is passed, a large portion of the economic and financial activity in Hizbullah's areas may be segregated from the activities conducted in other Lebanese regions, and the banking sector will disengage itself from the party," Issa said.
This is what Hizbullah fears, he added.