Iran has started enriching uranium up to 60% at its underground Fordow enrichment facility, south of Tehran, the International Atomic Energy Agency (IAEA) confirmed Tuesday (November 22).
This is in addition to production at Natanz since April 2021, the IAEA said, adding that Iran also planned "a significant expansion of low enriched uranium production -- UF6 enriched up to 5% or up to 20% -- at Fordow".
The IAEA said it will "inform Iran of its intention to increase the frequency and intensity of its verification activities" at Fordow, which re-opened three years ago, after the breakdown of the 2015 nuclear deal.
At the Natanz plant, Iran "continues to advance its enrichment activities" and now plans to install a second production building, the global nuclear watchdog said in its statement.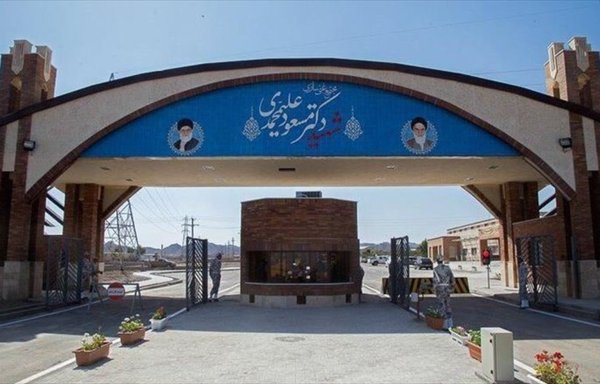 The IAEA statement came after Atomic Energy Organisation of Iran (AEOI) director Mohammad Eslami on Tuesday confirmed Iran has begun producing uranium enriched to 60% at the Fordow Fuel Enrichment Plant for the first time.
The move comes amid the breakdown of the 2015 nuclear deal with world powers, known as the Joint Comprehensive Plan of Action (JCPOA), and is part of Iran's response to the IAEA's recent adoption of a censure motion.
The IAEA board of governors passed a resolution on November 17 criticising Iran for its lack of co-operation.
The heavily protected Fordow nuclear plant, located some 180 km south of Tehran, is built deep underground to shield it from air or missile strikes.
'Hollowing out the JCPOA'
Under the terms of the JCPOA, Iran had agreed to mothball the Fordow plant and limit its enrichment of uranium to 3.67%, sufficient for most civilian uses.
But in 2019, Iran started violating its commitments under the deal. It re-opened the Fordow plant and started enriching uranium to higher levels.
In January 2021, Iran said it was working to enrich uranium to 20% at Fordow.
Britain, France and Germany on Tuesday condemned Iran's expansion of its nuclear programme, saying it was moving "well beyond" limits set down in the JCPOA.
Iran has now "taken further significant steps in hollowing out the JCPOA", the European governments said in a joint statement.
By enriching uranium up to 60% at its Fordow plant, Iran was challenging global non-proliferation, they said.
"This step, which carries significant proliferation-related risks, has no credible civilian justification," the three European countries said.
"We will continue to consult, alongside international partners, on how best to address Iran's continued nuclear escalation."
Reckless behaviour
As Iran's economy teeters on the brink of bankruptcy and the country has become increasingly isolated, it has pursued the possibility of restoring the JCPOA, which would facilitate the lifting of sanctions.
Yet the actions of the Iranian regime and the Islamic Revolutionary Guard Corps (IRGC), both at home and in the region, have frequently caused concern for Western powers, countries in the region and rights watchdogs.
Amid scrutiny over Tehran's human rights violations, US Secretary of State Antony Blinken in October said he saw little scope to restore the JCPOA.
On September 7, the IAEA said it could not guarantee the peaceful nature of Iran's nuclear programme.
The agency's report said there had been "no progress" in resolving questions over the past presence of nuclear material at three undeclared sites in Iran.
It said IAEA director general Rafael Grossi was "increasingly concerned that Iran has not engaged with the agency on the outstanding safeguards issues during this reporting period".
The UN watchdog has been pressing Iran to explain the discovery of traces of nuclear material at three sites it had not declared, a key sticking point that led to the adoption of an earlier censure motion by the IAEA in June.
On June 29, a US State Department spokesperson said the United States was "disappointed" with the indirect talks with Iran in Doha, facilitated by European Union (EU) mediators, reporting that "no progress was made".
On June 17, Reuters cited an IAEA document that said Iran is escalating its uranium enrichment further by preparing to use advanced IR-6 centrifuges at its underground Fordow site that can more easily switch between enrichment levels.
The United States Institute of Peace (USIP) also cited a leaked IAEA report on June 7, saying Iran has stockpiled more than 18 times the amount of enriched uranium allowed under the 2015 deal, describing it as "unprecedented".