BEIRUT -- Small charities run by private individuals are joining civil society, non-governmental organisations (NGOs), and local and international organisations in carrying out relief work in Lebanon.
These non-sectarian initiatives have reached Lebanese families all over Lebanon, even in the Hizbullah stronghold of Beirut's southern suburbs (Dahye) where complaints are on the rise about the party's dereliction of its duties towards its base.
The country is still struggling to deal with the fallout of the August 2020 port blast that claimed hundreds of lives in Beirut.
The explosion brought an already stuttering economy closer to the brink of collapse, and fuel, medicine and food have grown scarce in Lebanon as political parties bicker over the makeup of a new government.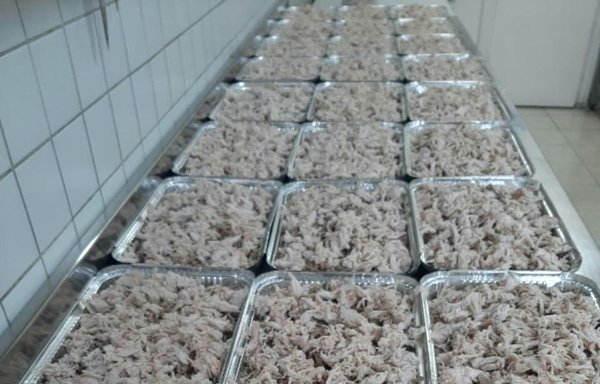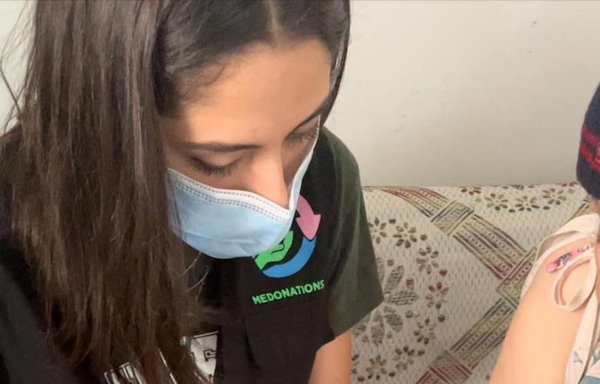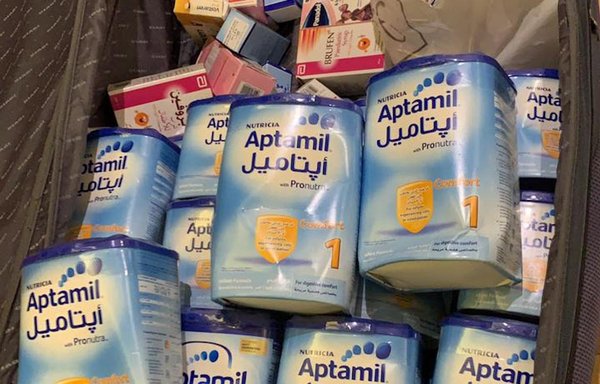 To help those in need, Rim Boueiz, the owner of the Dantella Liban embroidery shop in Jounieh, joined with family and friends to help support the needy with food and rent assistance.
Widespread protests in 2019 "revealed the magnitude of the economic crisis... [resulting] from the deterioration of the value of the national currency, a rise in food prices and a loss of jobs by a large number of citizens. So, I decided to show solidarity with citizens and help alleviate their pain," Boueiz told Al-Mashareq.
"I began to set aside a portion of the money I make from the workshop to buy food rations and distribute them to the needy whom I learn about from my workers," she said.
"My family, relatives and friends soon joined my initiative, which helped increase the number of families benefiting from the food rations and rent allowances."
Eventually, two main donors emerged to support Boueiz's initiative.
The Zonta Club of Beirut, a women's rights group, joined Boueiz after coming to her shop for a sewing order and learning about the initiative.
Another customer, a Kuwaiti woman, also donated a sum of money to support Lebanese families out of her love for Lebanon.
"The Zonta Club of Beirut provided us with food rations, and we distributed them to families in need, while the Kuwaiti lady's donation helped us increase the number of beneficiaries of food and rent assistance," Boueiz said.
Medical, education assistance
Meanwhile, 21-year-old Marina Khawand and five of her friends have taken it upon themselves to supply medicine to those affected by the Beirut port explosion.
Their work eventually grew into a more organised and inclusive initiative named Medonations, which provides both monthly medicine for chronic diseases as well as hospitalisation and education costs.
"We could not stand idly by after the explosion, so we stood with the stricken families, and it became clear to us that they needed medicine that was barely available at pharmacies and then not available at all," Khawand said.
"We initially provided medicine for 15 families, and within one month we were [helping] more than 500 families."
"During Christmas last year, we organised the Dawa Beirut (Beirut Medicine) campaign to continue providing unavailable medicine to Beirut families, lighting the streets of the capital, and providing winter supplies and medicines for an additional 300 families," said Khawand.
"As the coronavirus crisis intensified, we stepped up our support for families, especially the elderly, and secured seven respirators that were distributed throughout the country, saving 30 lives."
Lebanese expatriates have donated some 500 million LBP to Khawand and her friends since the start of the initiative.
Khawand has continued to expand the areas in which her initiatives provide assistance.
After the start of remote learning as a result of the coronavirus pandemic, Medonations received 100 computers and distributed them to students who then successfully completed their school year.
The organisation also paid the tuition of four students at different schools, Khawand said.
Distribution of baby milk
For fashion worker Hania Bissat, her desire to help others came after an encounter with a two-month-old infant girl at a pharmacy.
"I happened to be in a pharmacy when a father came in carrying his two-month-old baby girl and asked for milk [formula] for her," Bissat said.
"After I raved about the beauty of her eyes, her father lamented that he could not find her any milk in Sidon or the Bekaa."
Subsequently, Bissat turned the rooms of her home into a warehouse to deliver baby formula to children with the help of her two children Adam, 19, Talia, 16, and a number of relatives.
"I launched an appeal on my Instagram page to expatriates and tourists titled 'On your way, a can of milk', and it resonated with expatriates, residents, and people I do not know from Qatar and Kuwait, who sent money that I used to buy and distribute a large amount of milk and diapers."
Today, Bissat awaits a shipment of medicine, diapers, sanitary napkins and baby milk sent from a woman in Australia, and is considering launching a diaper campaign for the elderly.