While Iranian negotiators give the appearance to the international community that their country is interested in reviving the 2015 nuclear deal, back home the regime is pushing ahead with secret nuclear activities and other flagrant violations.
A return to the deal, known as the Joint Comprehensive Plan of Action (JCPOA), would lift economic sanctions imposed on Iran, in exchange for its full compliance with the limits placed on its nuclear activities.
Yet Iran has continued to violate the terms of the agreement by expanding its nuclear activities, and has circumvented sanctions repeatedly by engaging in illegal financial activities, according to recent findings.
On Wednesday (June 29), a US State Department spokesperson said the United States was "disappointed" with the indirect talks in Doha, facilitated by European Union (EU) mediators, reporting that "no progress was made".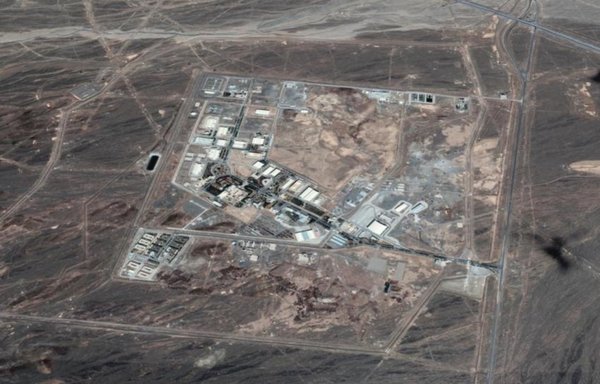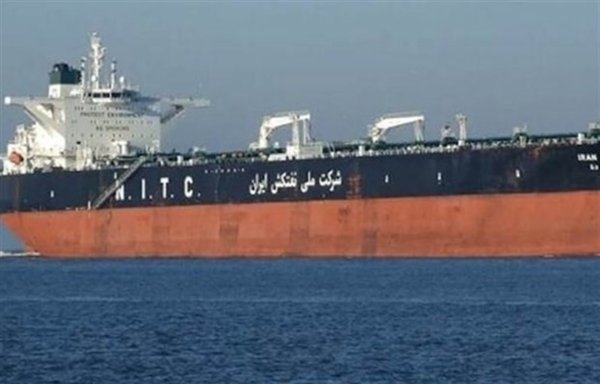 "Iran raised issues wholly unrelated to JCPOA and apparently isn't ready to make fundamental decision on whether it wants to revive JCPOA or bury it," the spokesperson said.
Ahead of the latest negotiations, Iran was constructing a vast tunnel south of the Natanz nuclear site, the New York Times reported June 16.
"The construction is evident on satellite photographs and has been monitored by groups that track the proliferation of new nuclear facilities," it reported.
The move is "Tehran's biggest effort yet to construct new nuclear facilities so deep in the mountains that they can withstand bunker-busting bombs and cyberattacks", experts told the newspaper.
On June 17, Reuters cited an International Atomic Energy Agency (IAEA) document that said Iran is escalating its uranium enrichment further by preparing to use advanced IR-6 centrifuges at its underground Fordow site that can more easily switch between enrichment levels.
The 2015 agreement does not allow uranium enrichment at Fordow.
The United States Institute of Peace (USIP) also cited a leaked IAEA report on June 7, saying Iran has stockpiled more than 18 times the amount of enriched uranium allowed under the 2015 deal, describing it as "unprecedented".
The report said the growing stockpile means that "Iran could amass sufficient fuel for a single nuclear bomb in a few weeks".
Circumventing sanctions
Iran is more isolated than ever in the region, analysts told Al-Mashareq, but this has not appeared to deter the regime from violations and illicit activities.
Nor has it stopped Iran's Islamic Revolutionary Guard Corps (IRGC) from interfering in the affairs of other countries, threatening their peace and stability.
Iran has continued to violate sanctions to sell its oil via illicit means, such as establishing front companies in China and the United Arab Emirates (UAE).
On June 16, the United States sanctioned a network of Iranian petrochemical producers and associated front companies that support Triliance Petrochemical Co. Ltd. and Iran's Petrochemical Commercial Co.
These entities are instrumental in brokering the sale of Iranian petrochemicals abroad, the US Treasury said, and they have been sanctioned "to limit exports of petroleum, petroleum products and petrochemical products from Iran".
Kerman-based political analyst Faramarz Irani told Al-Mashareq the US sanctions have squashed the high profits intermediaries have made by evading sanctions.
These intermediaries are regime-affiliated individuals, known as "sanctions profiteers", he said, and have made a business out of circumventing sanctions.
'Money laundering paradise'
Iran also has been able to temporarily improve its financial situation by using banking services in China and some Middle Eastern countries, among others.
In a June 22 report, the Wall Street Journal said Iran has evaded sanctions "through a network of proxy companies, foreign exchange houses and intermediaries", according to Western and Iranian diplomats and officials.
Capital market expert Hassan Zamani said government-controlled Iranian entities have opened bank accounts outside Iran and set up front companies which sell Iranian oil and oil products in any possible currency.
Even the Central Bank of Iran (CBI) has set up a foreign exchange chamber of commerce, whose sole purpose is collecting these payments and transferring the money to Iran, he said.
"Iran is currently a global money-laundering paradise, as it is not a member of the Financial Action Task Force (FATF)", Zamani said.
While seemingly enthusiastic to revive the 2015 nuclear deal, Tehran has failed to honour its own commitments, experts said. Its violations jeopardise the country's overall political and economic state, and further isolate it from the global community.
In circumventing sanctions and using profits to arm Lebanese Hizbullah and other proxy militias, including in Iraq, Syria and Yemen, they added, the regime is impoverishing the majority of the Iranian public.
This economic climate in Iran is at the root of growing protests across the country in the past several months.