Contradictory remarks by Iranian officials and business leaders regarding oil shipments to China are raising serious concern about how Iran and China maybe averting oil sanctions by hiding their illicit activity.
In early October, Iranian media outlets quoted Islamic Republic of Iran Shipping Line Group (IRISL) CEO Mohammad-Reza Modarresi as saying that China does not allow IRISL tankers to enter its "major ports".
IRISL and its Shanghai-based subsidiary, E-Sail Shipping Company Ltd, have been under US sanctions since June 2020.
Modarresi's remark caused confusion and raised questions, a number of which were published in domestic dailies.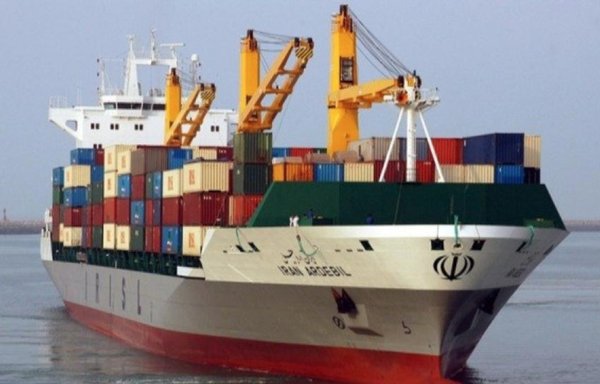 In particular, his comment on "major" Chinese ports suggested that it is business as usual between Iran and China at "smaller" Chinese ports, leading some on social media to ridicule Modarresi.
Meanwhile, other Iranian officials claimed there are no problems at all.
On October 18, ISNA quoted Ravanbakhsh Bezadian, executive director of the Ports and Maritime Organisation -- which is under the auspices of the Transportation Ministry -- as saying "there is no problem regarding entrance to any Chinese port, and business is conducted as usual".
His remarks stood in contrast with those of Masoud Daneshmand -- a member of the executive board of the Transport Association, also part of the public sector -- who had earlier on the same day said Iran is faced with a host of issues amid US sanctions and is not allowed to enter "most Chinese ports", IRNA reported.
The officials' contradictions over the state of Iran's oil exports to China come as Beijing has been quietly -- at least on the surface -- falling into line with international sanctions against Iran and distancing itself from its "strategic ally".
The United States has warned Beijing that Chinese companies would face sanctions should they continue to do business with Iran.
China buys oil from Iran at discounts of $3 to $5 a barrel -- often via middlemen who claim a different origin -- and largely defied sanctions in the spring and early summer.
But since then, it has become more vigilant, with Beijing tacitly refusing to allow Iranian oil tankers into ports.
This increased wariness on China's part coincides with the stalled nuclear talks between Iran and the United States.
Less scrutiny
New Iranian President Ebrahim Raisi, who is a hardliner and a steadfast supporter of the Islamic Revolutionary Guard Corps (IRGC), is replacing most key government officials with IRGC or former IRGC figures.
Modarresi is expected to be replaced as well, and his remarks about Iran's inability to enter Chinese ports are likely an attempt to say it was not his, or his company's, shortcomings that have caused low oil sales, an Iran-based private sector executive told Al-Mashareq on the condition of anonymity.
Rather, he said, Modarresi means to convey that it is the sanctions and the Chinese purchasing preference that have led to low oil revenue.
Meanwhile, Modarresi's comments on "major" Chinese ports were meant to imply that Iranian oil is still being sold to China via "minor" ports, he added.
Smaller Chinese ports are less scrutinised, while major ports are generally monitored more actively and closely, the executive said.
The smaller ports host private and smaller companies, for the most part, which attracts less global attention, he added.
The Chinese government can more easily purchase imported Iranian oil from such companies while still claiming it is not circumventing US sanctions.
Even if such purchases occur, however, they provide no benefit to Iran.
Since smaller ports have smaller oil containers, Iranian tankers can sell only a certain amount of oil to them, said the executive.
Economic crisis
Pressure is intensifying on the Iranian regime as it continues to face US sanctions for its regional expansionist policies and nuclear activities.
The Islamic Republic's regional ambitions come at the expense of the Iranian public, which has suffered deeply during the ongoing economic crisis, as already scarce funding is funneled to the IRGC and the people's basic needs are ignored.
This has fueled domestic instability and dissent, with protests in many Iranian cities over poverty and unemployment, unpaid benefits and salaries, and shortages of drinking water amid southern Iran's severe drought.
The impact of Iran's destructive activities across the region "is visible in the country", Abdollah Kaboli, a specialist on Iranian-Arab relations, said last month.
The regime's expenditures have led to widespread domestic poverty, he said, pointing out that "what the regime does in the region returns to the country like a boomerang".