China has been quietly falling into line with international sanctions against Iran and distancing itself from its "strategic ally", with Beijing stealthily refusing to allow Iranian oil tankers into its major ports.
Iran's domestic media outlets last week quoted Islamic Republic of Iran Shipping Line Group (IRISL) CEO Mohammad-Reza Modarresi as saying that China is not allowing IRISL tankers into its "major ports".
But it has since come to light that Beijing's move dates back to last year, with both Iranian and Chinese officials keeping mum on the matter, perhaps in hopes that the United States would lift its sanctions on IRISL.
The US State Department in June 2020 imposed sanctions on IRISL and its Shanghai-based subsidiary, E-Sail Shipping Company Ltd.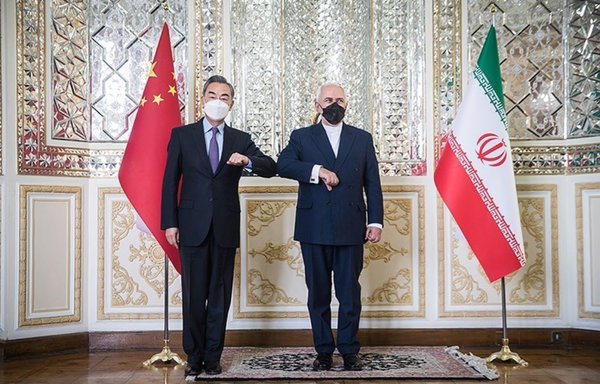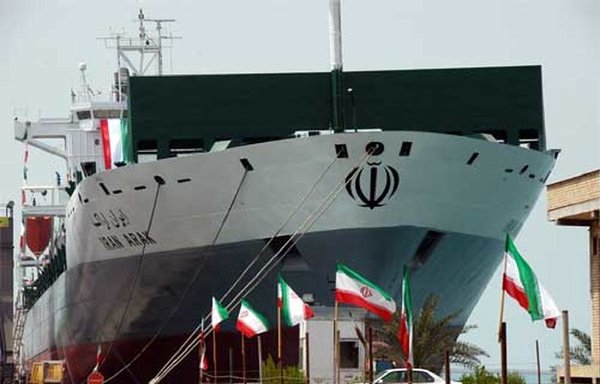 State-owned IRISL is Iran's largest shipping company.
The National Iranian Oil Company, Iran's Petroleum Ministry and the National Iranian Tanker Company (NITC) also are under US sanctions, along with multiple affiliated front companies, subsidiaries and executives.
Since sanctioning IRISL, the United States has warned Beijing that Chinese companies would face sanctions, should they continue to do business with Iran.
China buys oil from Iran at discounts of $3 to $5 a barrel and defied sanctions in the spring and early summer to continue to do so.
But since then, it has become increasingly vigilant.
This increased wariness on China's part coincides with the stalled nuclear talks between Iran and the United States. If the talks succeed in bringing both sides back to the 2015 nuclear deal, Iran is likely to see some sanctions lifted.
Last year, Iranian tankers were unable to enter Chinese territory for four months, according to Modarresi, and since then, have carried oil only to small ports in that country.
Modarresi also said Iran faces banking restrictions in China.
Playing double agent
China appears to be well aware that it cannot afford to be under more burdensome sanctions. Still, it has been willing to play double agent as it sees opportunities to reap economic benefits from a weakening Iran.
Beijing in March signed a highly controversial 25-year agreement with Tehran, which many economists consider equal to "giving away Iran to China", and has been active in oil and gas fields in southern Iran in the past several years.
The $400 billion "strategic co-operation pact" envisions China investing in Iran over 25 years in exchange for a steady supply of oil, likely offered at a lower sale price, according to details that the two sides publicly announced.
The agreement also calls for joint military training and exercises, joint research, arms development and intelligence-sharing.
Negotiations for the agreement -- an expansion of Beijing's flagship trillion-dollar Belt and Road Initiative -- drew heated debate in Iran last year.
Detractors feared that once the pact was implemented, a weak, internationally isolated and cornered Iranian regime would be at the mercy of an emboldened and assertive China.
Iran not a priority for China
Many observers fear Beijing will offer unaffordable loans to Iran, in the same way that it has imposed burdensome contracts on other vulnerable countries, to demand even more concessions from Iran, possibly in the military arena.
Chinese merchandise also has flooded Iranian markets over the past decade, to the point that finding any domestic or non-Chinese imported goods or commodities is almost impossible in Iran.
From vaccines, medication and batteries to cell phones, clothes and cars, China has a viable market in Iran to sell goods of all kinds, observers say.
China is Iran's top trading partner, with the CIA's World Factbook stating that 48% of Tehran's exports go to Beijing.
But China prioritises other Middle Eastern countries over Iran, since international sanctions complicate trade with Tehran.
"Since 2005, the average Chinese investment in Iran never exceeded $1.8 billion a year, which is markedly less than its investments in Saudi Arabia and the United Arab Emirates," the Carnegie Endowment for International Peace said in August.
Now, with China increasingly concerned about isolation and potential sanctions, it is restricting its economic relations with Iran, though the full extent of these restrictions remains to be seen.