The co-operation agreement signed between China and Iran earlier this year has been described as a "win-win" by both regimes, but in reality the pact puts China in a vulnerable position as it opens the door to punishing US sanctions.
The details of the 25-year, $400 billion "strategic co-operation pact" signed in March are murky at best.
Negotiations for the agreement -- an expansion of Beijing's flagship trillion-dollar Belt and Road Initiative -- drew heated debate in Iran last year, and virtually no details of its contents have been released.
A previously leaked draft document of the agreement suggested a wide-spanning agreement to include infrastructure, telecommunications and security co-operation.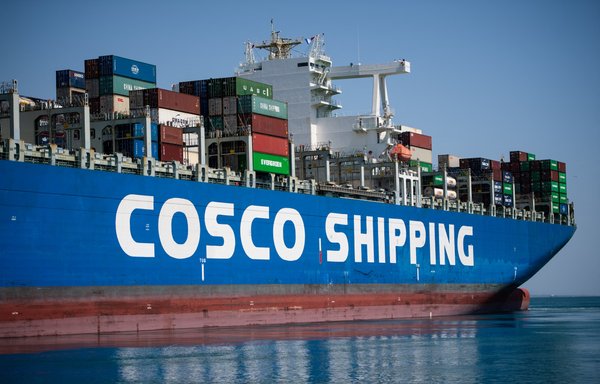 According to the document, the partnership would vastly expand Chinese presence in banking, telecommunications, ports, railways and dozens of other projects in Iran. In exchange, China would receive a regular -- and heavily discounted -- supply of Iranian oil over the next 25 years.
The deal, first proposed in 2016, also calls for joint military training and exercises, joint research and weapons development, and intelligence sharing.
Expanding Chinese assistance to Iran also means that Beijing would be providing direct support to Iran's Islamic Revolutionary Guard Corps (IRGC).
The IRGC, through its overseas arm, the Quds Force, has been responsible for exporting terror and for arming the Iranian regime's proxy militias throughout the region, including in Iraq, Syria, Lebanon, Bahrain, Yemen and Afghanistan.
The IRGC has undermined the sovereignty of regional governments and is responsible for thousands of deaths and misery throughout the Middle East and beyond.
Undercutting arms embargo on Iran
Chinese-Iranian deal-making could extend to arms sales to Iran, though any such sales by China risk incurring sanctions from the United States.
Washington has vowed to penalise any government rushing to export weapons to Iran after a decade-old United Nations arms embargo expired last October.
Tehran's greatest interest lies in Russian tanks, jets and air defence systems, Defence News reported in November. That said, some opportunities do exist for Beijing.
"Iran's interest in procuring loitering munitions (otherwise known as kamikaze drones), UAVs [unmanned aerial vehicles] and armed unmanned boats means China will likely supply modern technologies to help the Middle Eastern country develop unmanned naval vessels and aerial drones," Defence News reported, quoting Bahraini analyst Abdullah al-Junaid.
As the embargo expired in October, China's Foreign Ministry professed at a news conference Beijing's intentions of "handling arms trade in a prudent manner".
Iranian officials "mistakenly believe" the 25-year pact with China will help balance US pressure on Tehran, providing it with capital injection and technology, said US-based Iranian journalist Shahin Mohammadi.
"It is a fantasy," he said. "In fact, when it came to [international] sanctions against Iran a decade ago, China did not hesitate to vote with the US to impose them on Iran."
The IRGC is a big supporter of Tehran's deal with Beijing, he said, because it hopes to buy missiles from China, so it can reverse engineer them and improve its own weaponry.
Political misstep
Iran's decision to deal with China is a political misstep that carries a heavy economic toll and could hinder its relationship with the international community, but it is also a mistake on China's part.
The United States sanctioned two units of China's largest transportation network, China Ocean Shipping Co. (COSCO), in September 2019, stating that they had been complicit in circumventing sanctions on Iran.
The embargo on COSCO immediately caused an increase in the price of oil shipments in Asia and increased overall costs by about 30%.
The fallout reached the point in which Chinese government officials demanded the removal of sanctions on the company during trade negotiations with the United States in January 2020. The United States eventually lifted sanctions on one of the two units.
If the US government imposes sanctions on Chinese companies or citizens over their Iran-related activities, China would lose significant segments of its global markets, which are estimated to yield several times the potential profit of investment in Iran.
A large section of the Iranian public is against Chinese presence on Iran's economic scene, said Iran-based economist Fariborz Etemad.
Even if the regime were to earn money from such a deal with China, the funds would not reach the Iranian people, but would rather, as repeatedly proven before, line the pockets of corrupt politicians and fund the malign regional activities of the IRGC.
"The inability of the Islamic Republic's leaders to secure the needs of the Iranian public is so profound that China's presence cannot compensate for it," Etemad said.
Coercion, expansion through debt
Many say the agreement, which was quietly drafted last summer amid a deluge of criticism in Iran, will have a negative impact on the region and beyond.
With this deal, a weakened, globally isolated and cornered Iranian regime -- teetering on the brink of economic collapse -- will be at the mercy of an emboldened and assertive Chinese regime.
One of Beijing's main instruments of coercion is debt.
It offers massive loans to and gets into burdensome contracts with vulnerable countries around the world, ostensibly to help build their economy. But when these countries inevitably cannot pay the loan back, or become unable to fulfill contract obligations, Beijing demands painful concessions.
Such concessions have included either diplomatic support for Chinese interests or wholesale appropriation of a country's natural resources.
Critics have cited previous Chinese investment projects that have left countries in the Middle East, Africa and Asia indebted and ultimately beholden to Beijing.
A particular concern has been the proposed port facilities in Iran, including two along the coast of the Gulf of Oman.
One at Jask, just outside the Strait of Hormuz, the entrance to the Persian Gulf, would give the Chinese a strategic vantage point on the waters through which much of the world's oil transits.
China has already constructed a series of ports along the Indian Ocean, creating a "necklace" of refuelling and resupply stations from the South China Sea to the Suez Canal.
Ostensibly commercial in nature, the ports potentially have military value, too, allowing China's rapidly growing navy to expand its reach.