BEIRUT -- Journalists opposed to Hizbullah say they will not be intimidated by the party's threatening campaigns to silence them and will continue to expose its destabilising actions in Lebanon.
In recent years, Hizbullah has filed a number of lawsuits against journalists who oppose it, including a recent lawsuit against journalist Dima Sadek for accusing it of assassinating political activist Lokman Slim.
Slim's bullet-riddled body was found in southern Lebanon on February 4. Before he was killed, Slim, a vocal Hizbullah critic, had warned he would lay the blame on Hizbullah and its ally Amal, should anything happen to him or his family.
On the February 8 episode of "Haki Sadek", her weekly programme on Murr TV (MTV) Lebanon, Sadek accused Hizbullah of killing Slim, saying, "We are not going to wait for an investigation that will never happen to say that out loud."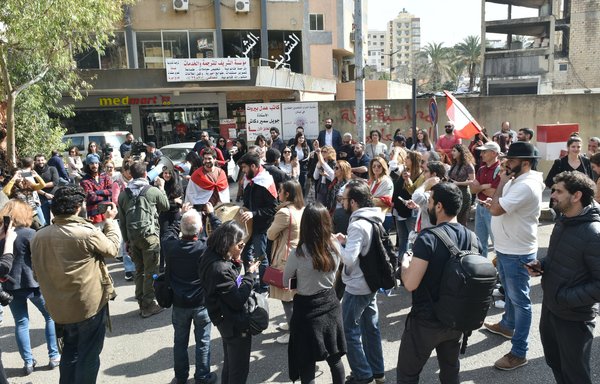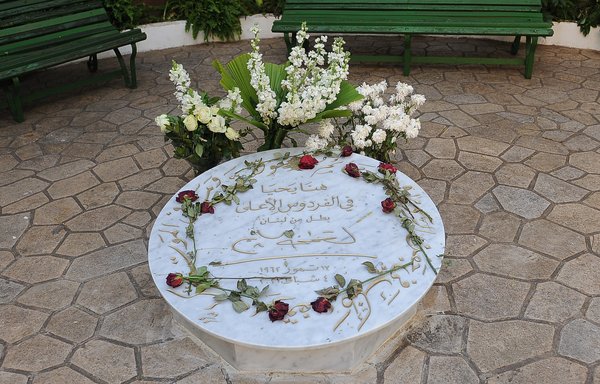 Slim's family have said they know who killed him, but do not trust the judiciary to bring true justice.
On February 16, Lebanese attorney Ghassan al-Mawla submitted a claim to the Public Prosecution Office at the Cassation Court against Sadek and MTV on behalf of media professionals loyal to Hizbullah.
The filing coincided with a televised speech by Hizbullah chief Hassan Nasrallah, who rejected the accusation that his party killed Slim.
Nasrallah has previously threatened media outlets that blamed his party for the August 4 Beirut Port explosion or accused it of being involved in drug trafficking.
On April 1, the Public Prosecution Office charged Sadek and MTV with "inciting national and sectarian strife, provoking conflict among the nation's elements, and repeatedly insulting the President of the Republic".
Undeterred by Hizbullah's threats
Hizbullah is cracking down on its opponents "by filing lawsuits against those who accuse it of assassinating Lokman Slim", Sadek told Al-Mashareq, describing the campaign and lawsuit against her as "laughable".
"We demand that the judiciary find out who killed him," she said.
The party "has not stopped harassing and threatening me since 2012", Sadek said. "This has become a daily fixture for me but will not deter me from carrying out my duties as a journalist, regardless of the severity of the threats, because the basis of our work is to preserve freedoms and uncover the facts."
Al-Mawla also filed a lawsuit in June against Shia cleric Ali al-Amin for allegedly "attacking the resistance and its martyrs".
The charges against al-Amin include "stirring sectarian sentiments and inciting conflict between sects", and "criticising religious rituals", according to Lebanon's National News Agency.
Hizbullah's attacks on the media increased after nationwide protests over the economy and government corruption erupted in October 2019. Protestors also have been calling for Hizbullah to disarm.
MTV reporter Nawal Berry was attacked in central Beirut in the first days of the protests by supporters of Hizbullah and its allies.
They smashed the camera, stole the microphone she was holding, spat on her and kicked her in the leg, according to the Associated Press.
In another such attack, MTV reporter Joyce Akiki was targeted on March 6 when party elements tried to interrupt her coverage and stop her from reporting.
Efforts to silence opponents
Journalist and Hizbullah opponent Luna Safwan, who is Shia, said the party is using psychological and physical threats and social media campaigns to silence journalists and wear them down.
Hizbullah invests time and resources to take revenge on Shia who criticise its rhetoric or policies, using physical intimidation and personal threats, she said.
Safwan said Hizbullah targeted her "for simply criticising the party's policy on social media".
"Despite all the attacks, my human and journalistic conscience does not allow me to remain silent" in light of the threats to Lebanon and the attempts of Hizbullah and other parties to forcibly control it, she said.
"I will continue with the battle against [illegitimate] weapons that are contributing to dividing the country," she added.
Ghayath Yazbeck, MTV news and political programmes director, said Hizbullah's silencing of free speech is "a frightening path that is becoming more entrenched and speaks to the party's policy and [support of] Iranian interests."
"Hizbullah's main course of action is to accelerate the process of taking control over Lebanon and removing it from the global community, which requires silencing [opposing] voices and the free media," he said.
It "seeks to silence and assassinate the free Shia media because it has exposed the party", he added, accusing it of hijacking Lebanon's judiciary system.
'Provocation and bullying'
The Samir Kassir Foundation "monitors personal threats against journalists on social media", according to executive director Ayman Mhanna, who said there has been a "huge amount of provocation and bullying taking place".
The foundation, a non-profit civic organisation, describes its mission as "spreading democratic culture in Lebanon".
"We have noticed a systematic focus on female Shia journalists and dissidents by online armies and accounts created specifically for bullying and threatening [opponents], such as Dima Sadek," he said.
The foundation investigated deceptive reports about Slim's assassination, he said, and found that bots had been used to spread disinformation.
Meanwhile, investigative journalists have found evidence of systematic disinformation operations and campaigns to silence opponents, he said.
In the absence of an independent judiciary in Lebanon, Mhanna added, Hizbullah's final tactic is to turn to the judicial system.