BEIRUT -- Hizbullah has taken Lebanon "hostage" through dangerous and irresponsible actions that have brought disrepute to the state and placed the Lebanese people in harm's way, Lebanese politicians and experts say.
Hizbullah "has taken Lebanon and its people captive to its terrorist policy", said former Lebanese MP Fares Souaid, noting that the party has retained its arms in violation of the Lebanese constitution and UN resolutions 1559 and 1701.
Only the Lebanese army is authorised to bear arms, he said, noting that Hizbullah's claim that it has retained its arms "under the pretext of defending Lebanon" is both inaccurate and illegal.
Politicians pointed to the party's storage of weapons at the Beirut port, where an August 4 explosion caused massive damage and loss of life, and in residential areas around the country, where they have put civilian lives at risk.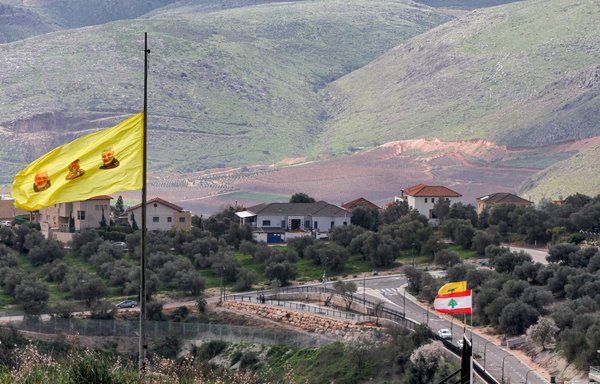 It remains unclear if Hizbullah's arsenal was a factor in the port blast. But the incident "caused the world to open its eyes to the issue of the party's arsenal and its practice of storing weapons in residential neighbourhoods", Souaid said.
Politicians and experts also blame Hizbullah for driving Lebanon into poverty through its control of the government's decision-making process.
The country's economic crisis has brought surging unemployment, spiralling prices and a plunging currency.
More than half of the population is living below the poverty line, and prices have soared as the Lebanese pound has lost more than 80% of its value.
The party's presence in and influence over the government has complicated and delayed the country's efforts to obtain essential international support which would help it pull itself out of its economic crisis.
Protecting al-Hariri assassin Ayyash
Hizbullah's outsized influence in Lebanon is perhaps best illustrated by the country's response to the UN-backed Special Tribunal for Lebanon investigating the February 14, 2005 assassination of former prime minister Rafiq al-Hariri.
On December 11, the tribunal sentenced Hizbullah operative Salim Jamil Ayyash in absentia to five concurrent sentences of life imprisonment on terrorism-related charges pertaining to the bombing that killed al-Hariri and 21 others.
The tribunal found that Ayyash led the "assassination team" that carried out the attack on al-Hariri and was actively involved in the assassination on the day of the attack.
The US last week announced it is offering a reward of up to $10 million for information leading to the location or identification of Ayyash. He is believed to be in hiding in Lebanon, where Hizbullah has refused to hand him over.
Legal experts and analysts noted that due to Hizbullah's hegemony over the state, Lebanese state agencies did not search for Ayyash to hand him over to the tribunal.
This was despite the existence of a memorandum of understanding between Lebanon and the tribunal that obligates Lebanon to implement its decisions.
Lebanon "signed a memorandum of understanding with the International Tribunal for Lebanon, established under Security Council Resolution 1757", international law expert Antoine Sfeir said.
Lebanon is obliged to implement the tribunal's decisions, Sfeir said, noting that in essence this means "the state must search for Ayyash and hand him over to the international tribunal".
Corrupting judicial process
The sentence against Ayyash is immediately enforceable in Lebanon, which was notified of it in accordance with the memorandum signed with the court, said international law expert Ghassan Moghabghab.
Lebanon must either task security services to search for him, arrest him and hand him over to the tribunal, or notify Interpol to implement the sentence and arrest him in any country or at border crossings, he said.
He noted that the Lebanese state "responded to the tribunal's request to extradite Ayyash by saying that it did not know his whereabouts. It also did not search for him because no one would dare to do so".
This is because of Hizbullah's hegemony over the Lebanese decision-making process, he said, "and because the judiciary works in the party's favour and not against it".
Moghabghab said the only way to force Hizbullah to hand Ayyash over is to "lift its hand off the state, bring it down to size, and implement the judicial sentences issued against it and its members".
Lebanese Centre for Research and Consulting director Hassan Qutb said the US reward offer "underscores the lack of seriousness by the Lebanese authorities in pursuing and arresting Ayyash or their inability to do so".
The reward "may not lead to his arrest, but it affirms the seriousness of the US in pursuing Ayyash and making his life and movement difficult, and making him fearful about his surroundings and friends, lest they inform on him", he added.
It serves as "a message to Hizbullah's leadership that the time of committing crimes without getting prosecuted and punished is over", he said.
Sacrificing the Lebanese people
Outside Lebanon, Hizbullah's record of actions "is rife with condemnations of its cadres for carrying out terrorist attacks", Qutb said.
Its operatives have trained fighters in Bahrain to carry out bombings, as well as the Houthis (Ansarallah) in Yemen, who have fired missiles at Saudi cities and civilian targets, for example, he said.
Hizbullah's past actions confirm it is "an armed group that raises [sectarian] slogans, engages in sectarian mobilisation and works to serve Tehran's project in the region and the world", Qutb added.
Since its inception in 1985, Hizbullah has taken the Lebanese people "hostage", said Southerners for Freedom co-ordinator Hussein Ataya.
The party has been involved in kidnappings of foreigners "and other terrorist activities in Lebanon and the region", he said, while these days it stores weapons and missiles in depots in Beirut's southern suburb.
The party also stores weapons in other "storage places and tunnels dug for this purpose", he said, some of which were uncovered in Mount Lebanon's Deir Kobel, Tumat Niha, Shahrour and areas near Jabal al-Barouk.
Through irresponsible actions like this, Ataya said, the party "is sacrificing the Lebanese people, and primarily its own base".