BEIRUT -- An outspoken Lebanese activist and intellectual known for his opposition to Hizbullah was found dead in his car near the southern town of Tefahta on Thursday (February 4), a security official and local media said.
He had been missing since Wednesday evening.
Lokman Slim, 58, had been a leading secular voice in the Shia community and was routinely targeted for criticism, and often threatened, over his anti-Hizbullah stance.
He had suffered five gunshot wounds, four to the head and one to the back, Lebanese media reported.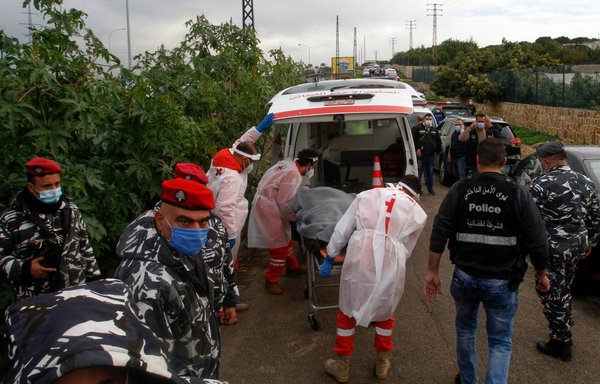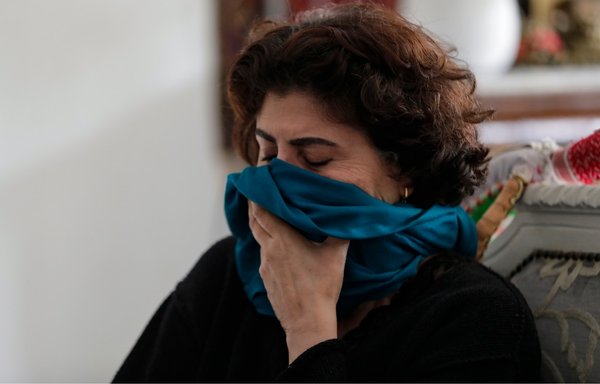 His body was transferred to the Sidon Governmental Hospital, after forensic doctor Afif Khafaja completed his examination, Lebanon's National News Agency reported.
Security sources did not immediately elaborate on the circumstances of Slim's death, but his sister had said, even before authorities confirmed his death, that his disappearance was inevitably linked to his opinions.
"He had a political stance; why else would he have been kidnapped?" Rasha al-Ameer asked.
Outspoken critic of Hizbullah, Syrian regime
One of the most prominent Lebanese intellectuals to be gunned down since historian Samir Kassir in 2005, Slim was born in Beirut in 1962 and studied in France towards the end of the 1975-1990 civil war.
He founded an organisation called Umam Documentation and Research aimed at archiving Lebanon's violent past with the aim of raising awareness and preventing further conflict.
A pro-democracy activist, he had made several documentaries with his wife, Monika Borgmann. The two co-directed the film "Tadmor", produced in collaboration with the Association of Lebanese Detainees in Syria.
Syria's Tadmor (Palmyra) military prison is notorious for torturing prisoners, and the film portrays harsh treatment meted out by the Syrian regime -- which Hizbullah has propped up and supported.
When a cross-sectarian pro-democracy protest movement was still gathering daily and occupying parts of central Beirut in late 2019, thugs loyal to Hizbullah and Amal were involved in several violent incidents.
In December 2019, they plastered messages on the walls of Slim's Beirut home calling him a traitor and warning that his "time will come".
Slim said at the time that he would lay the blame squarely on the leaders of Hizbullah and Amal, Hizbullah chief Hassan Nasrallah and Parliament Speaker Nabih Berri, respectively, should anything happen to him or his family.
Just last week, in an interview with Al-Mashareq, Slim had lamented that Lebanon has become the largest platform for Iran because of Hizbullah's actions.
"The country cannot survive [as long as] Hizbullah is in control," Slim said, accusing the party of "silencing" its opponents, in an ominous sign of the tragedy that would befall him.
Investigation into a 'horrible crime'
Caretaker Prime Minister Hassan Diab instructed Minister of Interior and Municipalities Mohammed Fahmi to order security services to speed up investigations aimed at uncovering the circumstances of Slim's assassination.
This "heinous crime" shall not pass without accountability, said Diab, calling for the arrest and prosecution of the perpetrators.
Fahmi, quoted in local media, called Slim's killing a "horrible crime".
President Michel Aoun meanwhile asked the public prosecutor, judge Ghassan Ouweidat, to conduct necessary investigations.
The south Lebanon prosecutor, judge Rahif Ramadan, had earlier ordered an immediate investigation.
United Nations envoy to Lebanon Jan Kubis said he was saddened by Slim's murder, describing him as "an honest independent voice of courage" and calling for his murder to be investigated in a "speedy and transparent way".