BEIRUT -- The family of Lebanese activist and intellectual Lokman Slim, whose bullet-riddled body was found in southern Lebanon on February 4, said they will not press for an international investigation into his assassination.
The family said they know who killed Slim, but do not trust the judiciary to bring the perpetrators to justice.
Over the past two decades, Hizbullah has expanded its control into every sector of Lebanese government, including the judiciary.
The Iran-backed party's close alignment with the largest political bloc in the governing coalition, The Free Patriotic Movement (FPM), has allowed it to continue its plan of hegemony in Lebanon.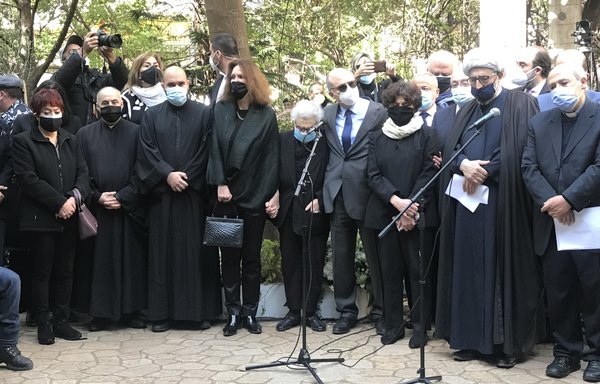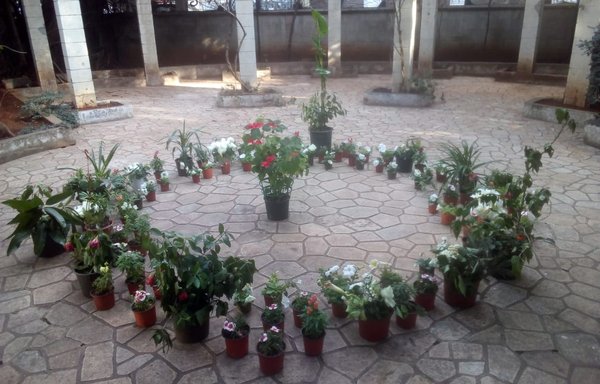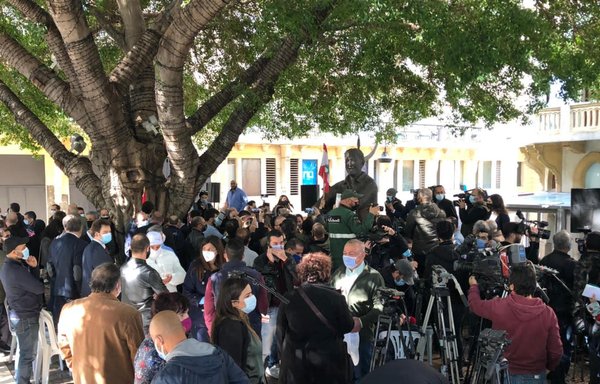 Through Hizbullah and FPM-controlled judges, the two parties have subverted the rule of law in Lebanon by politicising the judiciary.
No confidence in judiciary
Born into a Shia family, Slim, 58, was an outspoken critic of Hizbullah. He was found dead in his car in al-Adousiya in southern Lebanon, a stronghold of the party.
Slim's funeral was held February 11 in Ghobeiry, in the presence of ambassadors and political, media and religious figures from various sects, as well as family members and friends, the National News Agency reported.
Speaking on behalf of the family, Slim's mother, Salma Mershak, addressed her remarks to the young people of Lebanon.
"If you want a homeland, you must cling to the principles for which Lokman was martyred," she said. "The burden will weigh heavy on you. Accept the idea of dialogue and the logic of reason to create a country worthy of Lokman."
"Stay away from weapons; those have taken away my son."
The opposition activist group Rally for the Revolution (TMT), among those who have demanded an international investigation into Slim's killing, has called on the international community to protect Lebanon from organised crime.
But Slim's sister, writer and novelist Rasha al-Ameer, told Al-Mashareq the family will not press for an international investigation into his death.
"We know who killed him, and this is enough; we have no confidence in the Lebanese judiciary," she said.
While Slim's family and supporters have accused Hizbullah of killing him, the party has denied the accusation.
'No regrets'
But it was clear that Slim was not mourned in all quarters.
In a post on Twitter, Jawad Nasrallah, son of Hizbullah leader Hassan Nasrallah, wrote: "The loss of some is actually an unexpected gain and pleasure", adding the hashtag "#No_Regrets".
At a sit-in that day to protest Slim's assassination, staged in Samir Kassir square in central Beirut, the National Assembly of Revolutionary Forces said they feared the return of political assassinations and Lebanon's "domination by the machine of repression and hegemony and the lawlessness of organised crime".
The Lebanese people must be protected from "the disastrous repercussions caused by the criminal behaviour of a failed and corrupt system that is a pawn for external forces", said opposition and political writer Hareth Suleiman, speaking on behalf of the Assembly.
"Hizbullah is connected to the assassination of activist Slim because they are the ones who benefit from silencing the opposition," journalist and former minister May Chidiac told Al-Hadath TV.
This has pushed the country towards the Iranian agenda, she said.
Chidiac herself survived an assassination attempt in September 2005.
'Statelet controls state'
Slim's sister said her brother "entrusted me with more responsibility than I can bear".
"After we demanded that an international investigation committee take over the file of Lokman's assassination -- because we have no confidence in the Lebanese [judiciary] -- we learned that an international investigation involves [certain] procedures and mechanisms, foremost among them that it must pass through the state, which for us is non-existent," al-Ameer told Al-Mashareq.
"This state specialises in suppression, not defending citizens, and unfortunately it has become a cluster of statelets," al-Ameer said.
"We are up against an impenetrable dam that we cannot demolish because the statelet controls the state," she said.
"We will not press for an international investigation despite all the strong condemnations [of the assassination] by the international community," she said.
"We know who killed Lokman," she said. "We don't want minor players being accused of killing him, but rather those who instigated the murder, and [we want] to see them put on trial -- which will not happen."
The family will build a tomb for Slim that will be surrounded with "the flowers he loves", his sister said, and a white marble plate will be affixed to it inscribed with his signature and a motif that symbolises toughness and courage.
Under the signature, his sister said, the word "Alive" will be inscribed, adding that she chose this because she feels that Lokman has not died.
Civil movement calls for investigation
Despite Slim's family's refusal to call for an international investigation into his killing, civil activists say they intend to do so.
The Lebanese, especially activists and Hizbullah opponents, have become "targets of organised crime", said Hizbullah opponent and political activist Mona Fayyad.
"We demand an investigation and an international court to unveil Lokman's killers, put an end to organised crime and hold the instigators and perpetrators accountable," Fayyad said, adding that the civil movement in Lebanon is preparing to call for an international investigation.
"We do not expect anything to come out of the local investigation," journalist and political activist with the civil movement Samir Skaff told Al-Mashareq.
Investigations into the Beirut port explosion of August 4 and those of protesters who were killed in demonstrations have not yielded any results, he added, "so we prefer and demand an international investigation".
"We follow up on all cases, particularly the assassinations and murders of the youth, and we do not neglect any activist killed," he said. "Lokman is one of the symbols of the [October] revolution."