ADEN -- Iran's failure to halt the smuggling of weapons and drugs to the Houthis casts doubt on its underlying intentions with regard to a lasting peace in Yemen, political observers say.
A Saudi-Iran deal signed in March has raised hopes for ending Yemen's eight-year-long war, yet Iran is continuing to arm and train the Houthis, noting that the China-brokered deal did not touch on this issue.
The recent rapprochement between Saudi Arabia and Iran has not stopped Tehran from sending weapons to the Houthis, US Special Envoy for Yemen Tim Lenderking said May 11.
"I remain concerned about Iran's role, which is to say that over the period of the war, [Iran has] armed and trained and equipped the Houthis to fight and attack Saudi Arabia," Lenderking said.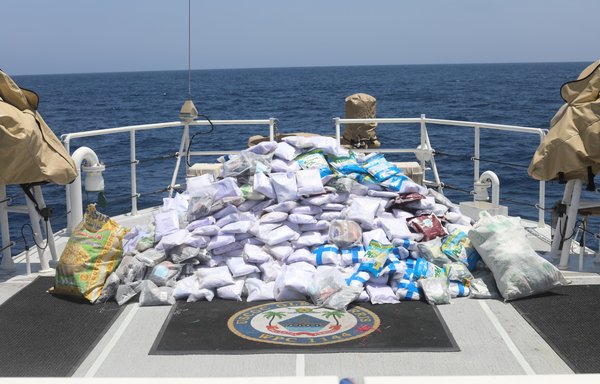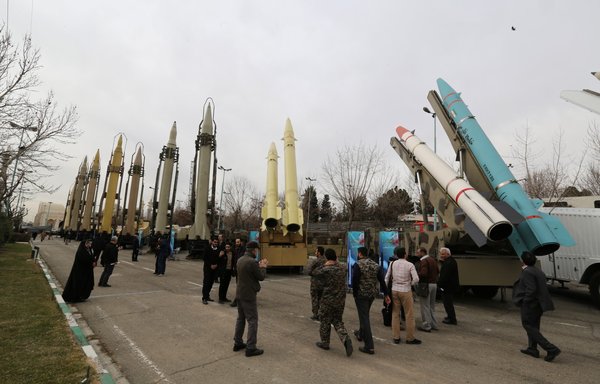 Though attacks have not taken place for over a year, "the Iranians have continued to smuggle weaponry and narcotics toward the conflict", he said.
In a commentary published April 19, the International Crisis Group said Iran had not yet shown its willingness to offer real concessions, in particular on its supply of advanced weapons to the Houthis.
"Even if Iran wants to play ball, its influence over the Houthis and ability to persuade the group to accept a political deal [... is] still in question," it said.
It said an extension of the formal truce, which could then lead to a permanent ceasefire, would be an important first step towards a lasting peace.
Despite the statements Iran has made, "we have yet to see positions or practical steps on the ground", International Crisis Group researcher Ahmed Naji told Al-Mashareq.
"We hope that there will be a change in the coming weeks," he said.
Arms smuggling attempts
If Iran supports peace in Yemen, it will push the Houthis to seek peace, said Deputy Minister of Legal Affairs and Human Rights Nabil Abdul Hafeez.
Yet it has continued to send weapons to the Houthis, as evidenced by recent seizures of arms shipments, he said, in violation of the terms of the truce.
In February, the US Navy displayed Iranian-made ballistic missile components and anti-tank missiles that it said were seized by Britain's Royal Navy from a vessel off Oman bound for the Houthis.
Elite French forces, with support from the US military, on January 15 seized in the Gulf of Oman a massive shipment of Iranian arms destined for the Houthis.
"More than 3,000 assault rifles, 578,000 rounds of ammunition and 23 advanced anti-tank guided missiles were recovered," US Central Command (CENTCOM) said.
On January 6, the US Navy said it had seized more than 2,000 assault rifles smuggled on a fishing boat along a maritime route from Iran to Yemen.
And in December, US naval forces seized explosive precursor materials, rocket fuses and propellant being smuggled on a fishing trawler from Iran to Yemen.
Iran fully supports the Houthis, said a January 13 report by the Royal United Services Institute (RUSI), a UK defence and security think-tank.
It supplies them with "rockets, missiles and unmanned aerial vehicles (UAVs), which are used to attack Saudi military, industrial and civilian infrastructure deep inside the kingdom's territory", the report said.
Drones are also likely being used to transport arms to the Houthis, according to a February report to the United Nations (UN) Security Council by the UN's panel of experts on Yemen.
'No rush for peace'
Iran's Islamic Revolutionary Guard Corps (IRGC) also is accused of directing and supporting drug smuggling operations via its militias, which are reaping huge profits from drug trafficking they use to buy weapons and finance their activities.
So far this year, the multinational Combined Maritime Forces (CMF) have seized more than $250 million worth of illegal drugs in the region, with many of the shipments originating in Iran.
Two fishing vessels that were interdicted May 8 and 10 in the Gulf of Oman were found to have departed from the Iranian port of Chabahar.
One carried $30 million worth of heroin and methamphetamine, commonly known as "crystal meth", and the other $80 million worth of heroin.
Political analyst Fares al-Beel told Al-Mashareq the real indicator that Iran is ready to make concessions will be if it "pushes the Houthis toward a political [solution] and scales down on its co-operation with them".
This would include stopping the supply of weapons to the militia, he said.
"Iran not only supplies the Houthis with weapons but also oil tankers that generate money for them, as well as drugs," he said.
Iranian weapons continue to flow to the Houthis, including missiles, drones, ammunition and machine guns, in addition to illicit drugs, said Abaad Centre for Strategic Studies director Abdul Salam Mohammed.
This shows Iran is not in a rush to achieve peace in Yemen, he told Al-Mashareq.
During the truce period, the US 5th Fleet announced the seizure of five arms shipments coming from the Iranian port of Bandar Abbas to Hawf district in the Yemeni province of al-Mahrah, said Deputy Minister of Justice Faisal al-Majeedi.
These seizures confirm "the lack of seriousness on the part of Iran to achieve peace in Yemen", he said.