Elite French forces, with support from the US military, in January seized a massive shipment of Iranian arms destined for Yemen's Houthis in the Gulf of Oman, the US military and global media outlets said Thursday (February 2).
The maritime interdiction, along a route historically used to traffic weapons unlawfully from Iran to Yemen, took place January 15, US Central Command (CENTCOM) said.
"More than 3,000 assault rifles, 578,000 rounds of ammunition and 23 advanced anti-tank guided missiles were recovered," it said.
CENTCOM, which oversees US military operations across the Middle East, said the United States supported the operation carried out by "partner naval forces".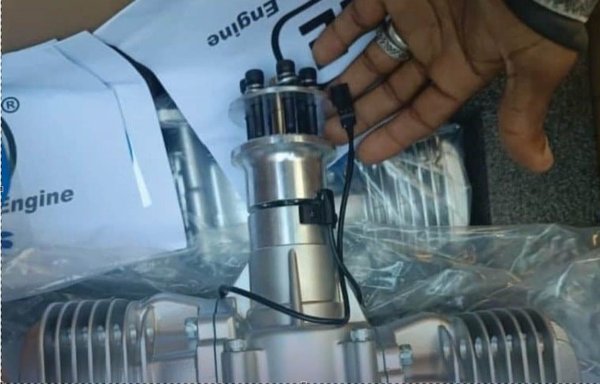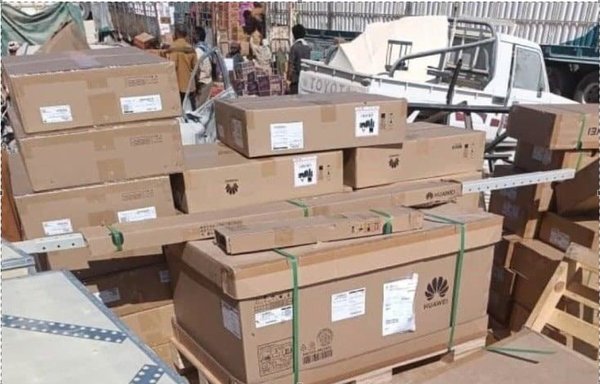 According to the Wall Street Journal and other media outlets, it was undertaken by French special forces.
"The seizure is one of four significant illicit cargo interdictions over the past two months that have prevented more than 5,000 weapons and 1.6 million rounds of ammunition from reaching Yemen," CENTCOM said.
Iran has been actively supporting the Houthis in Yemen, who have fired rockets and attack drones at Saudi Arabia and the United Arab Emirates (UAE).
Yemen also has also become a key hub in the arms trade with eastern Africa, with weaponry sold by Yemen-based traders in Somalia, Sudan and elsewhere.
On January 6, the US Navy intercepted a fishing vessel in the Gulf of Oman as it attempted to smuggle more than 2,100 assault rifles along a maritime route from Iran to Yemen.
In December, US naval forces seized explosive precursor materials, rocket fuses and propellant being smuggled on a fishing trawler from Iran to Yemen.
The cargo included 140 tonnes of urea fertiliser, 70 tonnes of ammonium perchlorate and 50 tonnes of ammunition rounds.
And in November, the US Navy said it had scuttled a boat transporting "explosive materials" from Iran to supply the Houthis, with enough power to fuel a dozen ballistic missiles.
Drug seizure in Gulf of Oman
On Monday, a US Coast Guard vessel seized illegal drugs worth a total estimated US street value of $33 million from a fishing vessel transiting international waters in the Gulf of Oman, the US Navy said.
The vessel was patrolling regional waters in support of Combined Task Force (CTF 150) when it seized 4,000kg of hashish and 512kg of methamphetamine from the smuggling vessel.
CTF 150 is one of four task forces organised under the Combined Maritime Forces (CMF) -- the largest international naval partnership in the world consisting of 34 member-nations and partners.
This was the first drug seizure in 2023 for CMF.
"This comes as a result of a valued partnership between CTF 150 and all partner nations in Combined Maritime Forces," said UK Royal Navy Capt. James Byron, the CTF 150 commander.
Over the past six months, CTF 150 ships have intercepted six shipments of illegal drugs that included opium, heroin, hashish and amphetamines, with a combined estimated value of more than $250 million.
Since 2021, CMF has interdicted $1 billion worth of illicit narcotics during maritime patrols.
Yemen seizes drone shipment
On January 23, Yemeni security forces intercepted a shipment of 100 unmanned aerial vehicle (UAV) engines bound for the Houthis, according to media reports.
Yemeni officials said security forces seized the drone parts while inspecting a truck purportedly loaded with clothing at a crossing point in al-Mahra province, Asharq al-Awsat reported.
The shipment was apprehended at the Oman border, Consultation and Reconciliation Commission deputy head Abdulmalik al-Mekhlafi said on Twitter.
"How many people could these drones have killed? How many [drones] have been smuggled over the past eight years?" he asked, calling on the Yemeni government to investigate the incident.
In a Wednesday phone call with Yemeni Armed Forces chief of staff Lt. Gen. Saghir Hamood Bin Aziz, CENTCOM commander Gen. Michael "Erik" Kurilla congratulated him on the successful interdiction of drones.
Kurilla commended the professionalism of the Yemeni security forces and reiterated CENTCOM's enduring commitment to the security of the Middle East.
"These types of interdictions are critical for regional security and stability," said CENTCOM spokesman Col. Joe Buccino.