AMMAN -- Syria's readmission to the Arab League on May 19 after more than a decade of isolation is a significant step, but there is still a long way to go towards full normalisation, with the safe return of refugees one of the key issues.
Half of Syria's pre-war population is either internally or externally displaced as a direct result of the conflict.
The refugee issue was front and centre as the foreign ministers of Syria, Egypt, Iraq, Saudi Arabia and Jordan met in Amman on May 1, ahead of the Arab League summit, to discuss Syria's return to the fold.
Other issues of concern are the Syrian regime's detainees, involvement in drug smuggling and Iran-backed militias in Syria, Jordan's foreign ministry said.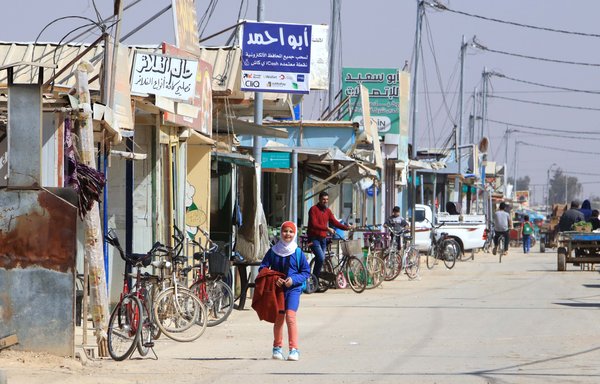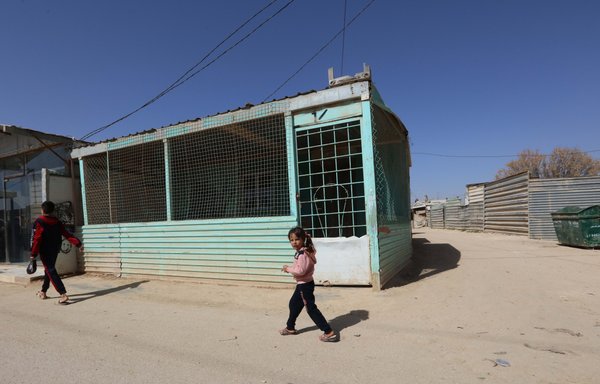 In the 12 years since the Syrian uprising began, about 5.5 million Syrians have fled their homeland, with the majority settling into camps around the region.
The challenges Syrian refugees face in host countries have forced some of them to consider a return to their homeland.
These include punitive policies, insufficient legal status, waning humanitarian aid, host community fatigue and the coronavirus pandemic, which has further destabilised the economies of host countries.
Nine out of 10 of 2,800 Syrian refugees polled for a United Nations High Commissioner for Refugees (UNHCR) survey said they were not able to meet their basic daily needs in their host country.
Even so, the majority of Syrian refugees are not inclined to return to their homeland in the short term, according to the UNHCR's seventh regional survey on Syrian Refugees Perception & Intentions on Return to Syria.
Many have expressed concerns about the security situation in Syria, the lack of basic services, and the ability to rebuild their lives and support their families.
"Continued economic deterioration, coupled with the aftermath of the spread of COVID-19 across the country and the February earthquake, has posed a new set of challenges to the daily lives of the civilian population [in Syria]," the Syrian Centre for Media and Freedom of Expression (SCM) said.
Is Syria safe for return?
"Despite some areas experiencing no active conflict since 2018, there are still significant risks for returnees, including arbitrary detention, disappearance, forced recruitment, extortion and harassment," an SCM statement reads.
Other challenges include a lack of access to basic services such as health care, education and clean water.
Unexploded landmines and other remnants of war also remain a concern.
"Returnees need to be assisted with official documents and newborn registration, reinstating dismissed employees, facilitating student returns to universities, and promoting economic empowerment and job prospects," SCM said.
Achieving a safe return for Syrians is a difficult step, Syrian analyst and military expert Ismail Ayoub told Al-Mashareq.
"If Syrians are forced to return under such circumstances, their fate will be uncertain," he said.
He stressed the need for "a comprehensive plan that addresses the security concerns of the Syrian people and establishes a stable environment for their safe return".
In the first nine months of 2022, about 38,400 individuals chose to return to Syria, with refugee returns from neighbouring countries expected to remain low.
The UNHCR survey revealed that 90% of Syrian refugees could not meet their basic needs in the host country. And while 58% expressed a desire to return to Syria, only 1.7% planned to do so within the next 12 months.
Ayoub said most Syrians who are willing to return are elderly, and it is uncommon to find youth, even those in need, expressing a willingness to return.
"This reluctance is due to the potential risks they may face, such as investigation and suppression," he said.
No guarantee of safety
A 55-year-old woman who has lived in Jordan's al-Zaatari refugee camp for a decade, along with some 80,000 other Syrians, told Al-Mashareq she vividly recalls leaving her hometown in rural Damascus.
Fleeing seemed to be the only option, she said, giving her name as simply "Amina", and adding that her sole concern when she left was to put herself as far away from the bloodshed as possible.
"I had no intention of ever returning," she said. "Death was everywhere."
Even though she attempted to find safer places inside Syria, the constant threat forced her to make the decision to leave her homeland behind.
"Jordan welcomed us with open arms, and we are grateful for the humanity and mercy shown to us," Amina said.
But the question of whether to return to Syria remains a difficult decision for Amina and many other Syrians.
"When I think of the risks and challenges, I become hesitant," she said.
Mohammed, a Syrian barber in Amman, shares similar concerns.
"We don't know what awaits us there; the situation is still not stable inside Syria," Mohammed said, asking that only his first name be used.
He wishes to go back and rebuild his parents' home, he said, but the uncertainty of a safe return lingers.
"Who would guarantee a safe return for us?" he said, adding that he is concerned he will be arrested for fleeing military service.
No return until Syria is safe
Earlier this month, US Secretary of State Antony Blinken again expressed gratitude to Jordan for hosting Syrian refugees.
He reiterated the US position "that Syria must create conditions, including greatly improved respect for human rights that would motivate refugees to return in a safe, voluntary and dignified manner".
Several Human Rights Watch reports have warned of the risks and safety concerns for refugees returning from Lebanon and Jordan.
According to Ayoub, safe return for Syrians will not happen unless UN Security Council Resolution 2254 of December 2015 is implemented.
The resolution calls for a ceasefire and political settlement in Syria and describes the roadmap for Syria's political transition. It highlights the need for safe returns and for the rehabilitation of the areas to which refugees are returning.
But as of 2023, no real progress has been made to implement it.
According to SCM, this will happen only when UNHCR oversees and supervises the process, possibly through a verification mission.
"Full co-operation from the Syrian state and all parties involved is crucial, including granting international personnel unrestricted access, freedom of movement and legal status to effectively carry out their duties as investigators, advisors, monitors and observers," it said.
Refugees at al-Zaatari are still talking to their children about Syria, Amina said.
"Our kids were born in the camp and know nothing about Syria," she said.
Al-Zaatari, which has recorded more than 25,000 births since 2012, has turned into a makeshift city in the middle of the desert that may be here to stay.
Although Amina has no intention of returning to Syria at this time, she feels she needs to explain to her children that staying in the camp is not her choice.
"When things calm down, we will return," she said. "It might take years. Who knows. We will return, but not until Syria is safe."