CAIRO -- As Syrian officials on Monday (May 15) joined preparations for the Arab League summit, ending more than a decade of exile from the bloc, many believe it still has a long way to go before it can truly restore ties with the region.
Earlier this month, Arab League foreign ministers agreed to readmit Syria after an 11-year absence over Bashar al-Assad's brutal repression of anti-government protests that sparked a war that has killed nearly half a million people.
The decision sparked sharp criticism inside and outside the region -- notably from the Türkiye-based Syrian National Coalition, the main opposition alliance.
The normalisation decision means "abandoning" and ignoring "the will of the Syrian people", leaving them "without official Arab support", the coalition said.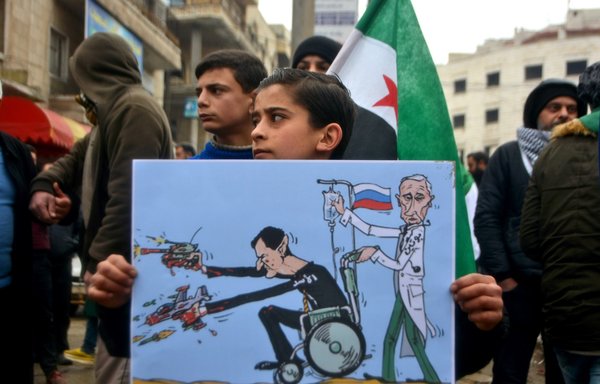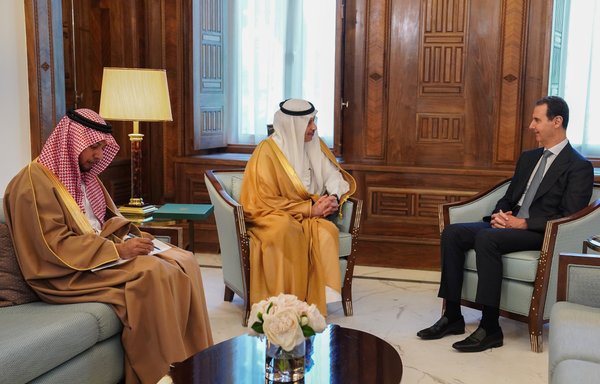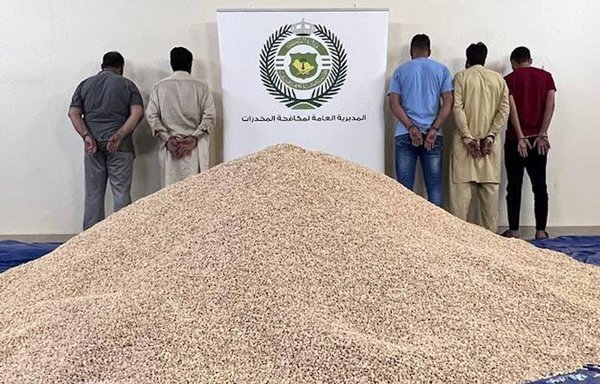 "It is unacceptable to allow (al-Assad) to avoid punishment for the war crimes he has committed against Syrians," it added.
Two US lawmakers described the move as "a grave strategic mistake that will embolden al-Assad, Russia and Iran to continue butchering civilians and destabilising the Middle East", AFP reported.
"Al-Assad has not changed," US Reps Mike McCaul and Gregory Meeks of the House Foreign Affairs Committee said in a joint statement.
"He will continue these atrocities, while setting a global precedent that ruthless dictators can wait out accountability for their crimes."
Unless the Syrian regime takes concrete steps to address grievances, its readmission to the Arab League will be meaningless, experts told Al-Mashareq.
Without genuine accountability and reforms, the same issues that led Arab states to boycott the regime 12 years ago will remain unresolved, they said.
Just the beginning
Syria's return to the body is "the beginning... not the end of the issue", Arab League head Ahmed Aboul Gheit said, adding that it was up to individual countries to decide whether to resume ties with Damascus.
Qatar and Kuwait have said they will not normalise relations with Syria.
Syria has to "address the roots of the crisis that led to its boycott, and to take positive steps towards addressing the issues of the Syrian people", Qatari foreign ministry spokesman Majid bin Muhammad al-Ansari told state media on May 7.
"Syria's return to the Arab League and its normalisation with Arab and Gulf countries does not in any way mean the end of the Syrian crisis or that things will go back to normal," al-Sharq Centre for Regional and Strategic Studies researcher Sami Gheit told Al-Mashareq.
He pointed to the large presence of Iran and Russia-affiliated militias in Syria, the illicit drug trade, in which the Syrian regime is deeply embroiled, the ongoing Syrian refugee crisis and human rights violations that continue to come to light.
If these are not addressed, he said, any attempt at normalisation will be futile.
"It is impossible for things to return to normal in Syria without United States and Western approval, consent and participation," Gheit said.
Analysts note that Syria is still under sanctions that will complicate normalisation efforts and deter investment, and that the regime's willingness to address ongoing regional and international concerns is highly questionable.
Hub of drug trade
Arab governments have been pressuring Syria to crack down the smuggling of drugs, especially Captagon, which is "the most difficult test for the normalisation process", Saudi military expert Mansour al-Shehri told Al-Mashareq.
Saudi authorities on May 10 said they had seized more than eight million Captagon pills hidden in a shipment of coffee creamer, and arrested three Syrians and two Pakistanis in connection with the illicit operation.
The Captagon trade provides an essential revenue stream for the Syrian regime, al-Shehri said, noting that eliminating it would have major ramifications on the circles of influence inside Syria.
The illicit drug trade is "a financial resource for many militias deployed on the ground, in addition to being a source of money for those who wield great influence in Syria, headed by al-Assad's brother, Maher", he said.
Without the drug trade, Maher al-Assad, who heads the Russia-backed 4th Division that has been implicated in the drug trade, would see his power and influence weaken, as would many other regime insiders, al-Shehri said.
The Syrian president is assuredly aware of the workings of the Captagon production and trafficking network, Cairo-based Syrian lawyer Taher al-Masri told Al-Mashareq.
Al-Assad does not take any action to stop it "because he knows that it is what is keeping him in power", he said, pointing out that the demise of the drug trade "would mean the total demise of his rule".
The refugee issue
The return of Syrian refugees is another impediment to normalisation, al-Masri said, with many claiming they will face potential threats to their lives if they are forced to return to their homeland.
Syrians fled to more than 130 countries, according to the United Nations, predominantly to Türkiye, which shelters more than 3.6 million.
According to a 2022 UNHCR poll of Syrian refugees living in Egypt, Lebanon, Jordan and Iraq, only 1.7% said they would return to Syria in the next year. Around 93% said they would not return, and 5.6% said they did not know.
Normalisation of relations and the injection of aid and investment can only be truly achieved once the refugee issue has been resolved, al-Masri said.
"The matter also is fundamentally tied to the issue of freedoms, human rights, and freedom of expression, but the Syrian regime has provided no such guarantees so far," he said.
"These were among the reasons that led to the outbreak of the Syrian revolution in the first place," he added.
In northwest Syria's Idlib province, which is largely controlled by the extremist alliance Tahrir al-Sham, displaced Syrians expressed frustration.
"We were pushed out of our homes," Ghassan Yussef, 54, told AFP.
"I ask the Arab rulers: where are you taking us?"