The surprise announcement Friday (March 10) of the re-establishment of ties between longtime rivals Iran and Saudi Arabia in a deal brokered by China ends the rupture that emerged in 2016 but raises other concerns for the region.
Some expressed misgivings about China's ability to hold the deal together, noting that Iran-Saudi rapprochement is inherently unstable and may crumble at the first test.
They questioned China's ability to act as a mediator, disputing its neutrality and pointing to its record of exploiting vulnerable nations for its own strategic gain.
Others noted that while China has claimed the deal -- reached following five days of talks last week in Beijing -- as a diplomatic coup, it has failed to acknowledge that it builds on the hard work of others.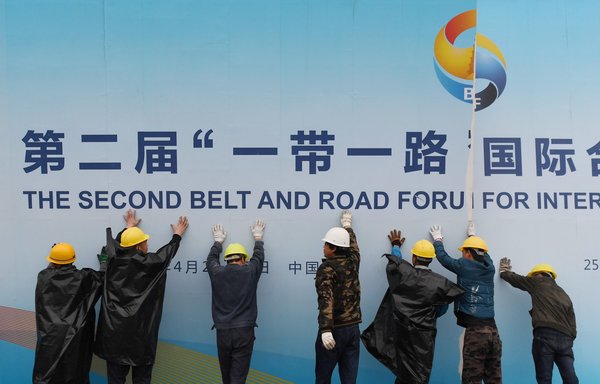 Though the deal was forged under the auspices of Beijing, "it followed at least two years of steady dialogue and talks shepherded by other regional actors", including Iraq and Oman, the Washington Post said in a Sunday analysis.
"China didn't simply swoop in and make the disputing parties suddenly get along," it said, noting that "the progress made in Beijing hardly prefigures a major shift in the regional dynamic -- at least, not yet".
Hidden risks
Many nations welcomed the agreement, which will see Iran and Saudi Arabia "resume diplomatic relations and reopen embassies and missions within two months" and has the potential to further regional peace.
"We support any effort there to de-escalate tensions in the region," US National Security Council spokesman John Kirby said, though he questioned Iran's commitment to a true rapprochement with a longtime adversary, AFP reported.
Rivalry between Iran and Saudi Arabia is so deeply rooted in disagreements that simple diplomatic engagement may not be able to overcome it, the New York Times reported Friday.
In the Middle East, meanwhile, many expressed scepticism about the deal.
The agreement "may seem to some to be good", Lebanese Centre for Research and Consulting director Hassan Qutb told Al-Mashareq.
"But a deeper look shows there are many hidden risks to the accord, most significantly the need for awareness of the expansion of Chinese influence in the region," he said.
Qutb noted that Chinese influence in some countries "has led to violations of the sovereignty of these countries and turmoil in their economies that led to their impoverishment".
Expansionist dreams
China seeks to revive its expansionist dreams and harnesses its economy and military structure to protect its expansion and economic interests, Qutb said.
It often does this by preying on strategically situated countries that are economically troubled, such as Iran, but endowed with potential wealth that can be tapped into or exploited at a later stage.
It takes advantage of their economic crises to assist them, but that assistance comes with strings attached, he added.
China "hopes to consolidate stability in the Gulf region, develop its trade relations with it, and increase its political and military influence in it", Qutb said.
"But this will have an impact on the domestic affairs of these countries and their ability to protect their sovereignty or have sufficient ability to make sovereign decisions that do not upset China," he said.
China's engagement with the region can be characterised as "opportunistic", Princeton University professor of Near Eastern studies Bernard Haykel said during an August 19 virtual event hosted by the Hudson Institute.
China has been "eying military bases, trying to get into military industry across the Gulf", he said, but this effort is focused on its own best interests.
Further complications
China's political incursion into the Middle East will have serious consequences, international politics specialist and lecturer May Abdul Rahman told Al-Mashareq.
She noted that China has not truly been part of the circle of countries that safeguard the interests of the countries of the region.
Its endeavour to involve itself now will result in a shuffling of the political cards and in tensions that the region does not need at the present time, she added.
China traditionally has taken advantage of turmoil to portray itself as a mediator, offering solutions that at first glance may seem they could defuse tensions, Abdul Rahman noted, while in reality they are only temporary fixes.
In fact they can do more harm than good, she said, by upending existing strategic partnerships in the areas of economy, trade and security.
The Chinese attempts at diplomacy, even if they seem to succeed, will be doomed to failure and will collapse with the first crisis, Abdul Rahman predicted.
She said that China, by presenting itself as a mediator and guarantor between certain parties, also will put itself in a difficult position with the countries of the region when other parties do not adhere to the terms of the agreement.
It will lose its good relationship with some capitals, she said, and this will harm its strategic and economic interests, given its need for waterways and energy.
'Debt trap diplomacy'
Some question Beijing's claims that it wants to play a constructive role in establishing peace in the Middle East, pointing to its economic ventures in almost 150 countries through its Belt and Road Initiative (BRI).
The BRI, also known as One Belt One Road (OBOR), serves as a cover for China's "debt-trap diplomacy" and expanding military presence, the South-South Research Initiative, based in Colombo, Sri Lanka, said in a January 26 report.
The BRI has been plagued by "sustainability questions, accusations of corruption, and the perception of BRI as a front for Chinese hegemony", according to a January 2022 report by the Arab Centre Washington DC (ACW).
Several countries have experienced a form of "buyer's remorse" due to their embrace of BRI and the assumption of accompanying debt burdens, it said.
"Beijing's speed and determination [in pursuing the BRI] has been most evident in the Middle East," the report said, noting that China "has pumped at least $123 billion into the Middle East in BRI-related project financing".
"While China's Middle East engagement strategy may be touted as benign, in fact it has gone hand in hand with the expansion of China's military and diplomatic profile in the Middle East," the report said.