Leaders from the Middle East and North Africa (MENA) who visited Beijing to attend the recently concluded Winter Olympics were lining up to talk with Chinese President Xi Jinping about Chinese investment in their countries.
Among them was Egypt's President Abdel Fattah al-Sisi, taking part in a February 5 summit with Xi to boost bilateral relations, "especially with regard to joint development co-operation", the Egyptian presidency said in a statement.
Development priorities in Africa were on the agenda, "as well as continuous co-ordination to achieve optimal benefit for the countries of the continent within the framework of the Belt and Road Initiative (BRI)", Asharq al-Awsat reported.
In January, shortly before al-Sisi's visit to China, foreign ministers from Saudi Arabia, Kuwait, Oman and Bahrain met with their Chinese counterpart, with the Gulf Co-operation Council (GCC) secretary-general also in attendance.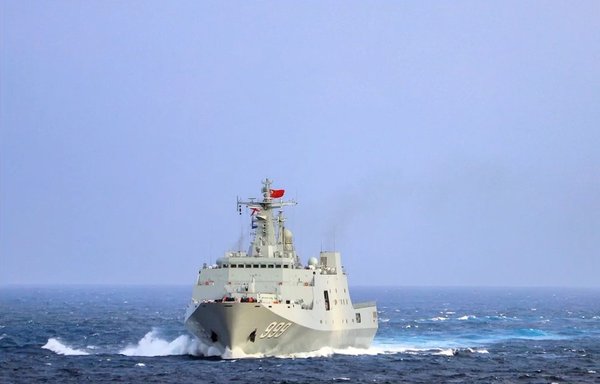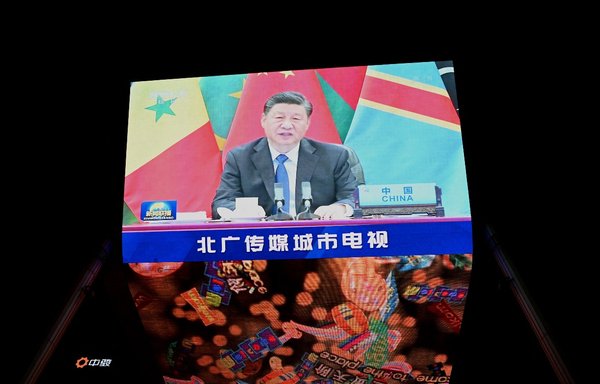 "For Middle Eastern countries, the benefits of the relationship are clear: China promises to be a long-term buyer of oil and gas and a potential source of investment," the New York Times said in a February 1 report.
MENA countries might see a relationship with China as a straightforward proposition, especially as China has made much of its policy of "noninterference" in other countries' affairs, observers say.
But many say this perception is misleading, as closer economic ties come with hidden costs that have the potential to hurt the region badly -- particularly in the military sphere.
'Military inroads' in Middle East
Delivering a keynote address at the Middle East Institute (MEI) via video link on February 3, US Central Command (CENTCOM) Gen. Kenneth F. McKenzie warned that China is seeking to make military inroads with US partners in the region.
"To communicate their earnestness, the Chinese have assigned general officers as their senior defence officials at each of their embassies in the region," he said.
"These officers are eager to facilitate the sale of Chinese military equipment to our partners, fully aware that it compromises our ability to fully integrate these countries into our collective defence architectures."
In this effort, the Chinese "move with great speed", McKenzie said, adding that this "insidious activity" is "nowhere more active than in the Middle East".
In recent months, US intelligence officials have expressed concern over Chinese activity at the Emirati port of Khalifa, where they said China was secretly building a military facility.
On Wednesday (February 23), the UAE said it plans to purchase 12 Chinese L15 training and light combat aircraft, with the option for 36 additional jets of the same type, AFP reported.
The United States and UAE have yet to finalise a $23 billion arms deal that includes F-35 fighter jets -- which has been delayed amid Washington's concerns over China.
While China would like to supplant the United States as the partner of choice in the Middle East, McKenzie said, "it has no desire to pick up the mantle of guarantor of a free and open world order, one that respects human dignity and the rule of law".
He stressed that "the United States, working hand in hand with our like-minded allies and partners, has no intention of setting aside that mantle".
BRI conceals wider agenda
China's BRI has been plagued by "sustainability questions, accusations of corruption, and the perception of BRI as a front for Chinese hegemony", according to a January 13 report by the Arab Centre Washington DC (ACW).
Several countries have experienced a form of "buyer's remorse" due to their embrace of BRI and the assumption of accompanying debt burdens, it said.
"Many believe Beijing is setting this 'debt trap' on purpose to take control of strategic assets", it added.
"Beijing's speed and determination [in pursuing the BRI] has been most evident in the Middle East," the report said, noting that China "has pumped at least $123 billion into the Middle East in BRI-related project financing".
"While China's Middle East engagement strategy may be touted as benign, in fact it has gone hand in hand with the expansion of China's military and diplomatic profile in the Middle East," the report said.
"BRI is seen as a key to advancing Chinese security influence in the region."
In a 2019 report, the US-China Economic and Security Review Commission noted that Beijing's promotion of the BRI is aimed at "increasing military co-operation and exporting its censorship and surveillance technologies".
Further, it added, "China's BRI has emerged as the clearest organising concept behind the People's Liberation Army's expanding overseas presence".
"The Chinese interest in expanding, creating and securing port access along the Maritime Silk Road, especially in the Middle East, is a vital element of growing Chinese clout in a region on which it depends for 40% of its crude oil imports," it said.