WASHINGTON -- Iran is planning to supply hundreds of drones with combat weapon capabilities to Russia for use in Ukraine, a top US official said Monday (July 11).
White House national security advisor Jake Sullivan said information received by the United States supported views that the Russian military is facing challenges sustaining its weaponry after significant losses in Ukraine.
"The Iranian government is preparing to provide Russia with up to several hundred unmanned aerial vehicles (UAVs), including weapons-capable UAVs, on an expedited timeline," Sullivan said at a White House briefing.
"Our information further indicates that Iran is preparing to train Russian forces to use these UAVs, with initial training sessions slated to begin as soon as early July," he said.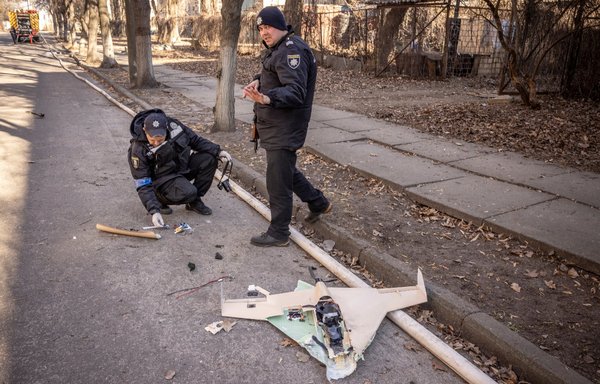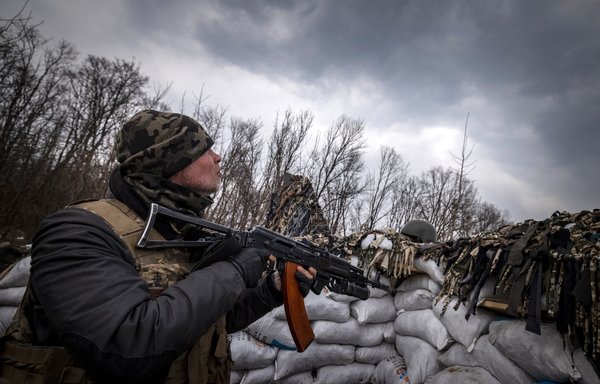 Sullivan said it was not clear whether Iran had delivered any of the drones to Russia yet.
"From our perspective, we will continue to do our part to help sustain the effective defence of Ukraine and to help the Ukrainians show that the Russian effort to try to wipe Ukraine off the map cannot succeed," Sullivan said.
Iran's foreign ministry responded Tuesday, saying "no special development" had taken place in technological co-operation with Russia following its invasion of Ukraine in February, without specifically mentioning drones.
Also Tuesday, the Kremlin announced that Russian President Vladimir Putin will travel to Tehran on July 19 for a Syria summit with his Iranian counterpart Ebrahim Raisi and Turkey's Recep Tayyip Erdoğan.
It will be the Kremlin chief's second visit abroad since he sent troops into Ukraine in late February, after having visited Tajikistan in late June.
Russian limitations
"While Russia has its own extensive arsenal of drones, the arrival of Iranian aircraft could help Moscow replenish a key weapons system that suffered heavy losses during the four-month conflict," the Washington Post reported.
Russia's receipt of the UAVs is a "significant statement" about the limitations of its capabilities, American Enterprise Institute Critical Threats Project director Frederick Kagan told the newspaper.
There are various indications that Russian-backed forces are running out of precision weapons, something the UAVs from Iran would change, Kagan said, adding that it was not clear to what extent.
Analysts have previously pointed to evidence that Russian troops are not being properly supplied, fed or led, saying they are astonished by Russia's mismanagement of its offensive on Ukraine.
Invading columns have stalled for lack of fuel and other supplies, hundreds of Russian armoured vehicles have been lost, and the outmanned and outgunned Ukrainians have prevented the Kremlin's air force from controlling the skies.
Hungry Russian troops have abandoned their units and have been filmed looting grocery stores and stealing chickens from farms.
The Ukraine war revealed how much the international community overestimated Russian capabilities, said Kyiv resident Yuri Poyta, who heads the Asia-Pacific Section of the Centre for Army, Conversion and Disarmament Studies.
He pointed to the backwardness of Russian weapons, the unprofessionalism of officers and outdated Soviet approaches to military command and control, which are based on strictly vertical subordination.
Iran's drone programme
Military analyst Samuel Bendett of the CNA think-tank told the Associated Press that Russia's choice of Iran as a source for drones is logical because "for the last 20 years or more Iran has been refining its drone combat force".
"Their drones have been in more combat than the Russians'," he said, noting that the Iranians pioneered loitering munitions, also known as "suicide drones".
Since the early 1980s, Iran has been working to develop a drone programme that enhances its position as a dominant military power in the Middle East.
Drones manufactured in Iran, and variants of Iranian UAVs made by its proxies, are being used to cause chaos and destruction across the region.
Though proxy groups claim many of these attacks, evidence gleaned from the shrapnel and other threads of forensic evidence lead back to Iran.
Iran's position as the hub of regional drone operations is one that it proudly showcases, analysts noted.
During Army Day celebrations in Tehran on April 18, Raisi watched from a platform as a military parade that included more than a dozen types of UAVs -- more than 50, in total, including suicide drones -- rolled by.
Iranian officials claim these drones have operational capabilities in the areas of reconnaissance, combat, one-way attack (suicide drones) and defence.
Weaponised Iranian drones have been used in Iraq, Lebanon, Yemen, the United Arab Emirates (UAE) and Saudi Arabia, and Iran regularly adds new UAVs to its arsenal.
Weapon smuggling network
In an April 11 report, the Guardian revealed that Iranian weapons smuggling networks have been funnelling rocket-propelled grenades (RPGs), rocket launcher systems and anti-tank missiles sourced from Iraq to Russia.
Iran-aligned Iraqi militias helped with the smuggling of munitions and military hardware, which were transported to Iran via the Shalamcheh border crossing with Iran in Basra province, Iraq, the newspaper said.
Iran-aligned militias control much of the border region with Iran.
The Iranian military received the shipment at Shalamcheh and took it to Russia via the Caspian Sea, the Guardian said, noting that evidence suggests it was transported from the Iranian port of Bandar-e Anzali to the Russian city of Astrakhan.
The Iran-aligned militias also dismantled and shipped two Brazilian-designed rocket launcher systems, according to a militia source.
The route from Iran to Russia is part of the so-called North-South Transport Corridor, a 7,200km-long ship, rail and road route for moving freight through India, Iran, Afghanistan, Azerbaijan, Russia, Central Asia and Europe.
Russia and Iran have been promoting the corridor with added urgency in recent years, as they face increasing isolation on the world stage for their actions.