A group of independent United Nations (UN) rights experts expressed alarm on Wednesday (June 15) over a "violent crackdown" on teachers and wider civil society in Iran, demanding that those responsible be held to account.
The 11 experts, who are appointed by the UN but do not speak on its behalf, include Javaid Rehman, special rapporteur on the situation of human rights in Iran.
The experts said more than 80 protesting teachers had been arrested or summoned by the authorities in the Islamic Republic in the past months.
"We are alarmed at the recent escalation of arbitrary arrests of teachers, labour rights defenders and union leaders, lawyers, human rights defenders and other civil society actors," the experts said in a UN statement.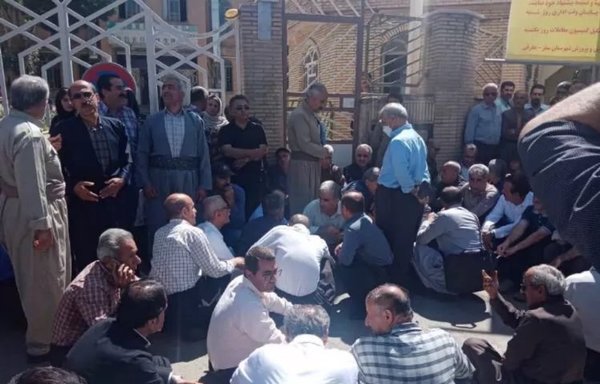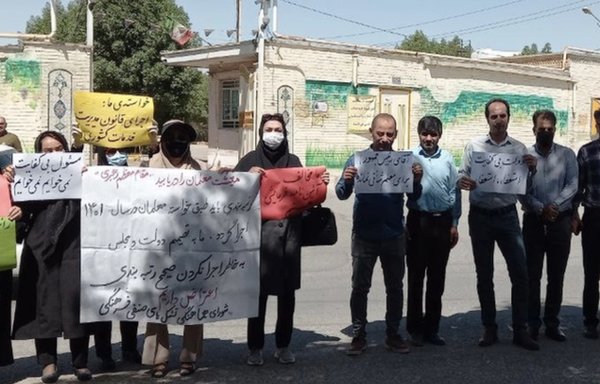 "The space for civil society and independent associations to carry out their legitimate work and activities is becoming impossibly narrow," they added.
The experts also said five people had been killed in wider protests since the beginning of May, due to "excessive use of force by security forces".
They blamed a government decision to cut food subsidies for fuelling the protests, along with anger over corruption.
The statement called for "those responsible for using excessive force to be held to account through comprehensive and independent investigations".
Teachers' unmet demands
Teachers, factory workers and environmentalists calling for positive change in Iran have been intimidated, arrested and beaten by security forces, most of whom are members of the Islamic Revolutionary Guard Corps (IRGC).
For months, teachers have gathered across the country to demand better working conditions, benefits, the payment of salaries for teachers on contract (non-government employees), and higher salaries to meet inflation.
A large number of teachers planned co-ordinated gatherings across Iran on Thursday to protest unmet demands, recent summonings, arrests and the ongoing crackdown on protesters.
The gathering in Tehran was planned in front of the Majles (parliament) building, while protests in some 23 other cities took place in front of education ministry offices.
The Council of Contracted Workers in the oil sector and a group of Esfahan University students issued separate statements in support of Thursday's protests.
The Council for Co-ordination of Teachers' Unions has called for a fair and public trial for detained teachers amid accusations made against them by the state broadcasting (IRIB) and IRGC-affiliated media outlets.
In a statement calling on teachers to gather in protest on Thursday, the council pointed out that none of the teachers' demands has been met since the beginning of their months-long protests.
The council also published an open letter to the International Labour Organisation (ILO) in which it called for the dismissal of the Islamic Republic delegates from the ILO executive board for continued crackdown on protesters.
The days leading up to the protest saw the widespread presence of security forces in Tehran, particularly around the Majles building.
In both Tehran and Shiraz, eyewitnesses said security forces arrested dozens of women protesters.
In Kordestan, some 20 teachers were reportedly detained.
In a recent statement, the Council for Co-ordination of Teachers' Unions warned the current crackdown and repression will only lead to increased demonstrations.
Protests denouncing the Iranian regime's corruption also erupted in early June after the deadly collapse of a high-rise built in violation of construction protocols.
In the immediate aftermath of the collapse, protesters chanted slogans against city and regime officials, pleading with security forces to "put down their guns".