Inside Iran, near-daily demonstrations have seen Iranians protest against government corruption and a host of social ills, including unpaid wages, lack of benefits, low salaries, undesirable working conditions and unemployment.
Meanwhile, the Islamic Republic is facing escalating consequences on the world stage for its attempts to evade international sanctions, engage in money laundering and support terrorist groups operating across the region.
Anger toward the government has been fueled by President Ebrahim Raisi's appointment of a disproportionate number of former and current Islamic Revolutionary Guard Corps (IRGC) officials to most major positions in his administration.
These appointments come as Iran's already fragile economic situation has worsened almost by the day under Raisi's administration.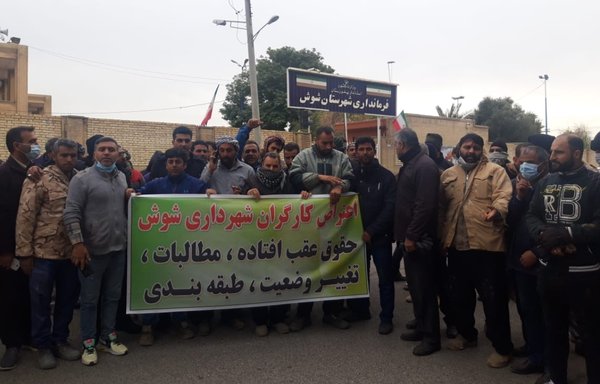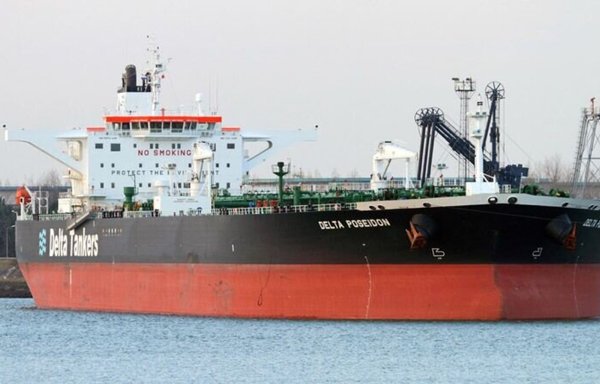 In recent months, Iranians have been gathering in protest on a regular basis in many cities across the country, with an average of 17 protests taking place each day, according to widely circulated unofficial reports.
Workers, teachers, labour activists and retired government employees have taken to the streets to air their grievances with the Iranian regime, along with farmers protesting water shortages and villagers protesting sanitation failures.
High inflation and the demise of domestic industries are some of the protesters' main grievances, as is the Iranian regime's handling of environmental issues, which have reached a crisis level.
The average price of essential goods and services in Iran rose by 12.2% in the past 30-day period, compared to the previous month, the Statistical Centre of Iran announced Wednesday (June 22).
Crackdown on protests
In a June 16 statement, the Council for Co-ordination of Teachers' Unions pointed out that none of the teachers' demands has been met since the beginning of their months-long protests.
The council also published an open letter to the International Labour Organisation (ILO) in which it called for the dismissal of the Islamic Republic delegates from the ILO executive board for continued crackdown on protesters.
In Abadan and nearby cities in southern Iran, protests denouncing the regime's corruption erupted in early June after the deadly collapse of a high-rise building.
Built in violation of construction protocols, the high-rise's shoddy construction was likely the result of corrupt officials' close ties with the owner, who has gone missing since the incident in which at least 38 people were killed, sources said.
The Iranian regime's security forces -- typically a blend of anti-riot police forces and plainclothes and uniformed elements of the IRGC -- have sought to suppress the protests.
The Council for Co-ordination of Teachers' Unions recently warned that the repression will lead only to increased demonstrations. It accused the regime of engaging in corruption and "disrupting peace" by cracking down on protesters.
On June 15, a group of independent United Nations (UN) rights experts expressed alarm over a "violent crackdown" on teachers and wider civil society in Iran, demanding that those responsible be held to account.
The experts said more than 80 protesting teachers had been arrested or summoned by the authorities in the Islamic Republic in the past months.
"We are alarmed at the recent escalation of arbitrary arrests of teachers, labour rights defenders and union leaders, lawyers, human rights defenders and other civil society actors," they said in a statement.
Sanctions on petrochemical producers
Meanwhile, Iran has faced a raft of new sanctions over its illicit oil trade and financing of sanctioned entities.
The United States on June 16 slapped sanctions on three Iranian petrochemical producers, as well as on front companies in China and the United Arab Emirates (UAE), for evading US sanctions.
These companies have supported Triliance Petrochemical Co. Ltd. (Triliance) and Iran's Petrochemical Commercial Co. (PCC), entities instrumental in brokering the sale of Iranian petrochemicals abroad, the US Treasury said.
Two of the companies now facing sanctions are Marun Petrochemical Co. and Kharg Petrochemical Co. Ltd. (Kharg Petrochemical), commercial suppliers of petrochemicals to Triliance.
The third company is Fanavaran Petrochemical, which has sold Iranian petrochemicals, including methanol, valued in the tens of millions of dollars and ultimately destined for China, to PCC.
In previous sanctions targeting terrorist financing, the Terrorist Financing and Targeting Centre (TFTC) on June 6 designated three individuals associated with the IRGC's Quds Force (IRGC-QF): Ali Qasir, Meghdad Amini and Morteza Hashemi.
The trio were members of two networks that were directed by and provided financial support to the IRGC-QF and Lebanese Hizbullah, it said.
According to the Treasury, these networks served as complex intermediaries that allowed the IRGC-QF to obfuscate its involvement in circumventing sanctions and selling Iranian oil.
The IRGC-QF also relied on these individuals to launder money for Hizbullah officials and front companies, and to broker associated contracts, it added.
TFTC was established in 2017 by GCC member states and the United States to counter regional money laundering and terrorist financing networks.
Regional interference
At the same time, TFTC announced that it had blacklisted Saraya al-Mukhtar and Saraya al-Ashtar, two IRGC-affiliated terror groups.
Iran-backed Saraya al-Mukhtar is based mainly in Bahrain, with links to other groups elsewhere, and receives financial and logistical support from the IRGC.
Saraya al-Ashtar, also known as al-Ashtar Brigades (AAB), is another group with distinct ties to the IRGC. AAB has claimed responsibility for numerous terrorist attacks on police and security targets in Bahrain.
Iran has continued to evade sanctions, smuggling oil as well as engaging in acts of piracy in regional waters that have raised alarm about the safety of key oil-shipping routes.
On May 27, IRGC naval forces unlawfully seized two Greek-flagged oil tankers in international waters, 22 nautical miles off the coast of Iran.
Iran's action against the tankers escalated tensions that started after Greece seized a Russian-flagged oil tanker and its Iranian cargo in April.
After the seizure, Iran strongly protested the seizure of crude oil from the tanker, describing it as an "Iranian vessel" despite previous reports stating it was owned by a Russian shipping company and was registered in Russia until May 1.