CAIRO -- China has invested heavily in Egypt in recent years, to the tune of more than $7 billion, but analysts warn that this level of Chinese involvement in key locations and economic sectors may have dire long-term consequences.
Of particular concern are the massive investments China is pursuing in the Suez Canal economic zone, economists and strategic analysts told Al-Mashareq.
The expansion of Chinese investment in recent years goes far beyond economic development, they said, and is reflective of the Chinese government's plans to dominate various parts of the Mediterranean and Africa.
According to the DocksTheFuture project, China's Belt and Road Initiative (BRI) includes plans to develop a "maritime Silk Road" that connects China to the Mediterranean via the South China Sea, Indian Ocean and Suez Canal.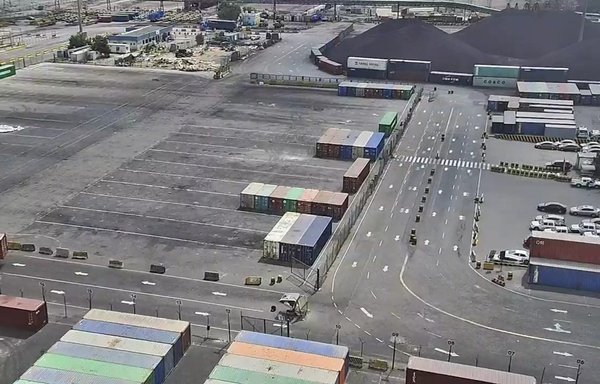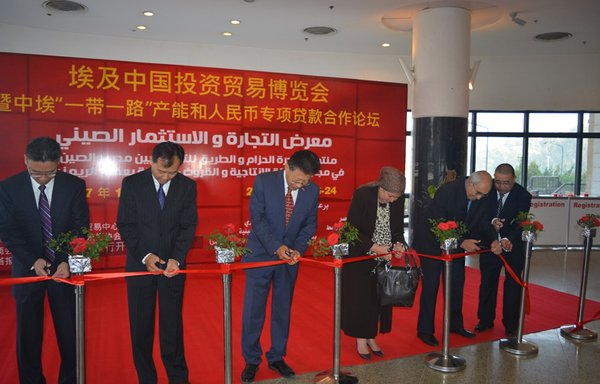 "The project involves investments in port areas and inland logistic and industrial facilities along these maritime routes," DocksTheFuture said in a November 2020 report, noting that it is slated to be wholly completed by 2049.
"According to some estimates, China will spend around $1,000 billion in the next 10 years to implement the initiative," it said. "The financial resources required would total around $8,000 billion over the entire investment period."
China already has constructed a series of ports along the Indian Ocean, creating a necklace of refuelling and resupply stations from the South China Sea to the Suez Canal, according to a July 11, 2020, report in the New York Times.
Ostensibly commercial in nature, the ports potentially have military value, too, allowing China's rapidly growing navy to expand its reach.
China's economic incursion into the Suez Canal industrial zone may seem to be a commonplace foreign investment, but the issue has a worrisome strategic dimension, Egyptian waterways specialist Rifaat al-Arab told Al-Mashareq.
He said the investment is being pursued according to a plan developed by the Chinese to serve China's expansionist goals to penetrate multiple regions.
It also seeks to establish support bases for Chinese naval units deployed to areas in the Black Sea and some scattered bases in African countries such as Somalia, he added.
Al-Arab said the continued injection of Chinese investments into the Suez Canal area may well have negative repercussions in the future, and could undermine stability in the region.
Others note that China's treatment of its Muslim population in Xinjiang raises concerns for many in Egypt, a majority Muslim country.
Egypt central to China's plans
"Egypt is the hub of China's Middle Eastern policy," Fudan University professor Degang Sun said in a March 15 statement to Al-Jazeera.
China has been heavily involved in the construction of Egypt's New Administrative Capital, where the Chinese State Construction and Engineering Company (CSCEC) is building the Central Business District.
Chinese banks are financing roughly 85% of the $3 billion project, according to Al-Jazeera, which includes 20 towers, one of which will be the highest building in Africa when construction is completed.
"China, through several companies, was able to penetrate the Egyptian market, especially after the opening of the Suez Canal economic zone," financial analyst and Cairo University professor Mahmoud Sultan told Al-Mashareq.
These include Chinese-owned Media Egypt, for example, he said, as well as TEDA Egypt, owned by the Chinese state, both of which operate in the Suez Canal economic zone.
Sultan said production lines have started operating and are producing electronic products that Chinese companies intend to market in Egypt, the Middle East and Europe.
Suez Canal industrial park investments will provide opportunities for Chinese companies to enter markets in Egypt at costs that are much lower than the costs they incurred with exports from Chinese territory, he said.
China expanding its footprint
China now has a stake in many sectors of the Egyptian economy, Sultan said.
More than 1,500 Chinese firms are registered in Egypt, according to an October 26, 2020, report by the Middle East Institute (MEI), with Sino-Egyptian economic co-operation expanding in scope in recent years.
According to the MEI, "infrastructure construction and the enhancement of manufacturing production capacity have emerged as the most prominent features of Sino-Egyptian economic co-operation".
"The Chinese business presence in Egypt is concentrated in industrial zones, free trade zones and financial centres," it said. "Since the late 2000s, Chinese firms have shown interest in Egypt serving as a regional manufacturing hub."
"This is not surprising, given that the Suez Canal is China's primary shipping route to its largest market, Europe," it noted. "Nor, therefore, is it surprising that China is the largest investor in the Suez Canal Corridor."
Sultan said Chinese investments in Egypt include "a $1.8 billion co-operation portfolio that includes many development projects in the areas of electricity, health, education and vocational training".
But he cautioned that China's involvement also includes satellite and military co-operation, which may have undesirable security consequences for Egypt and the region.
Under the guise of its BRI, China is "trying to tighten the stranglehold around many areas outside its borders", said Ain Shams University professor Sayed Abdel Ghani.
This gives it "freedom of action and other advantages", he said.
By playing the investment card, Beijing is expanding its intelligence footprint on a very large scale, he said.
He stressed the significance of the Suez Canal for the global economy, noting that it also serves as one of the world's principal strategic and military corridors.