BEIRUT -- Sitting in front of his family's tent in Saadnayel refugee camp in Lebanon's Bekaa Valley, Yahya Khaled al-Lawz tries to get a Wifi signal on an old phone so he can participate in an online math lesson.
"This is how it is for all students in the camp," said the 14-year-old, who hails from Syria's Homs province. "The internet signal is very weak, and electricity is barely available, so we try to get an internet signal outside the tent."
Each night, after he returns from his job at a restaurant, Yahya uses his father's old phone to take part in online classes. But first he must wait for his five younger siblings to finish their distance learning on the same phone.
Yahya works during the day to help his family, who are financially strapped. He tries to catch up with his lessons afterwards, when he can, via pre-recorded video clips his teachers post online.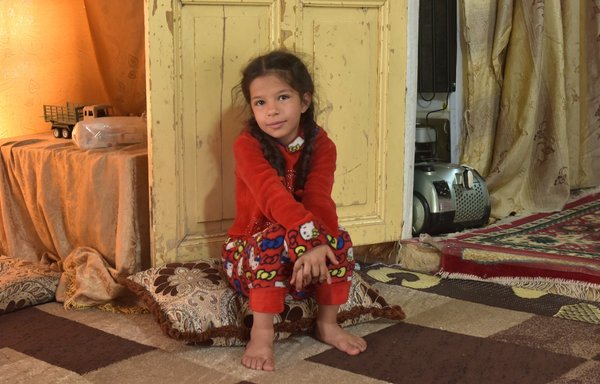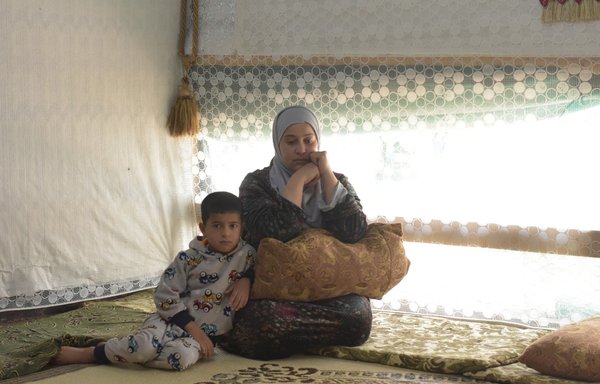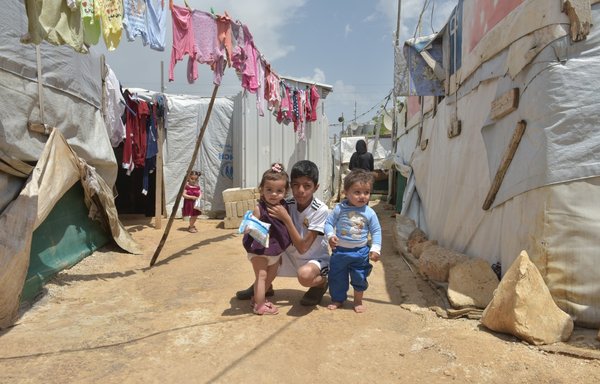 According to their father, Khaled Omar al-Lawz, Yahya and his brothers are diligent and do their homework, even late at night, as they cannot always access the internet due to power outages or slow connection during the day.
In Lebanon, as elsewhere in the world, the coronavirus pandemic has forced distance learning in lieu of classroom instruction. Students grapple with the difficulties of virtual schooling, including access to tablets or mobile phones.
Ministry of Education and Higher Education data shows some 200,000 non-Lebanese students attend afternoon online classes in the country's public schools, 99% of whom are Syrian refugees. About 49,000 non-Lebanese students attend morning sessions, the majority of whom are Syrian.
'Significant challenges'
The Saadnayel office of the Beyond Association continues to help children through education, said association president Joe Awad.
The focus is currently on distance learning and helping the children psychologically, academically and economically, he said, noting that they face tough circumstances, especially when the child is the family's sole breadwinner.
In light of various challenges, including the shortage of communication devices and poor internet service, the association is working to adapt the learning process so it fits the circumstances of each child, Awad said.
In a tent in an informal camp in Majdal Anjar, 14 year-old Nisreen Hussein al-Sahu shares a makeshift classroom with her two brothers and three cousins, all of whom are between the ages of 8 and 10.
Nisreen said she attends afternoon classes via Zoom on a computer, but often misses classes due to the slow internet connection and power outages.
Her brother Madha, who attends four to five hours of fifth grade classes using his mother's phone, said he is looking forward to school reopening so he can interact with teachers and students in person.
Their mother, Raeda Dardoua al-Hussein, said she has had problems in securing access to distance learning for her children.
The family is facing difficult economic, social and health circumstances due to the crisis in Lebanon, "and we have no income because there are no job opportunities for my husband", she said.
More than 4,000 students attend schools the Kayany Foundation has established in Bekaa Valley camps, said communication co-ordinator Lori Hovivian.
The foundation provides online education for primary and secondary school students, she said. Older students recently returned to in-person learning, and there are plans to bring back all students soon.
Significant challenges include illiterate parents, large families residing in cramped quarters, the indifference of some parents to their children's education and troubles downloading educational material within the allocated time period.
Additionally, amid the alarming collapse of Lebanon's economy and the coronavirus pandemic, she said, attention and resources have been focused on children's basic needs, such as food and shelter, rather than on education.
Non-formal education
More than half of the population in Lebanon as well as Syrian refugees are living below the poverty line due to a months-long economic crisis blamed on the corrupt and incompetent political class.
Hizbullah, through its control of the government's decision-making process, has complicated and delayed the country's efforts to obtain essential international support which would help it pull itself out of its crisis.
According to a Beirut office spokesperson, UNICEF works for the most vulnerable children of all nationalities, including those in informal settlements and disadvantaged communities where risks are heightened by high population density, economic hardship and lack of social services.
In Lebanon, UNICEF supports the Ministry of Education and Higher Education to ensure school fees are covered, and has been supporting the ministry's distance learning plan, the spokesperson said.
But due to the very challenging economic situation, many children have been unable to connect to distance learning.
The main challenges in terms of providing education are the multiple crises Lebanon is currently facing, the spokesperson said.
The pandemic interrupted in-person education programmes, the Beirut port explosions destroyed homes and schools, and as a consequence of the economic crisis, many families cannot afford related costs.