DOHA -- A Yemeni official on Monday (March 6) accused Iran of sending "gifts of death" to his war-wracked country as the two sides clashed publicly at a United Nations (UN) summit for poor nations in Qatar.
Othman Majali, a member of Yemen's Presidential Command Council, harangued Iran, which backs Yemen's Houthis, during his speech at the Least Developed Countries meeting in Qatar.
The Houthis seized control of Sanaa in a 2014 coup, prompting an intervention by Saudi-led Arab coalition forces the following year that has triggered one of the world's worst humanitarian crises.
Yemen is living in "exceptional situations whose reasons are not a scarcity of resources", Majali told the 5th UN Conference on the Least Developed Countries (LDC5), which opened Sunday in Doha and continues through Thursday.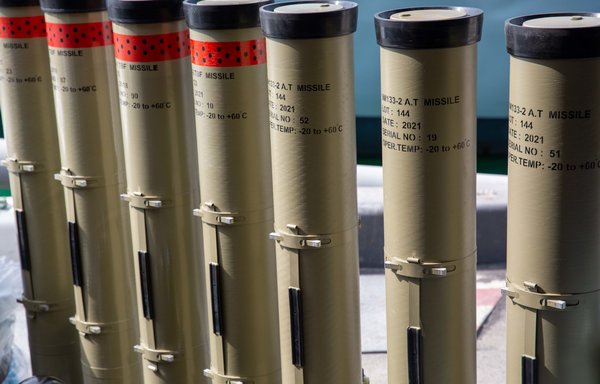 He told the anti-poverty summit that "the coup and the war waged by the terrorist Houthi militia against the Yemeni people, the militias that were trained and funded by the Iranian regime", are to blame.
The summit brings together representatives of the 46 least developed countries, that together comprise about 14% of the global population -- some of the poorest and most vulnerable economies in the world.
Addressing the summit, Majali also condemned "terrorist and racist movements created by Iran in the Arab countries to spread chaos and control the region", and "Iran's continued sabotage practices in Yemen".
When it was Iranian Vice-President Mohsen Mansouri's turn to address the summit, the Yemeni delegation got up and walked out of the conference hall.
Iran arming Houthis
Mansouri hit back at Majali's comments, calling them "unreal, baseless, and irresponsible statements".
"His attempt to divert the focus from the agenda of the meeting is regrettable," Mansouri told the conference.
"For the dear people of Yemen, I sincerely wish for peace and tranquillity, progress, and exit from crises caused by foreign interference and aggression."
Iran says it provides political support to the Houthis but denies helping them militarily -- assertions that have been disproven again and again.
In January, Yemeni government officials said Islamic Revolutionary Guard Corps (IRGC) experts had been deployed in al-Hodeidah province to help the Houthis set up attacks on international shipping in the Red Sea and Bab al-Mandeb strait.
And last week, a British warship, supported by US airborne intelligence, surveillance and reconnaissance, intercepted a boat smuggling Iranian weapons, including anti-tank missiles, off the coast of Oman.
The seizure took place along a route historically used to smuggle weapons to Yemen, according to the US Navy's 5th Fleet, which is based in Bahrain.
"This is the seventh illegal weapon or drug interdiction in the last three months and yet another example of Iran's increasing malign maritime activity across the region," said US 5th Fleet commander Vice-Admiral Brad Cooper.
Tehran dismissed the statement as "fake news".