ADEN -- Yemen's government and aid organisations must adopt a joint strategy to overcome obstacles created by the Iran-backed Houthis that impede the delivery of humanitarian assistance in areas under their control, officials said.
Their appeal came after a United Nations (UN) January 18 report detailing the challenges of aid operations in Yemen in 2022.
In the report, the UN Office for the Co-ordination of Humanitarian Affairs (OCHA) in Yemen said an estimated 10.1 million (approximately 49%) of the people in need across Yemen are living in areas affected by access constraints.
It said the operating environment remains extremely difficult, with more than 3,500 incidents related to humanitarian access recorded last year.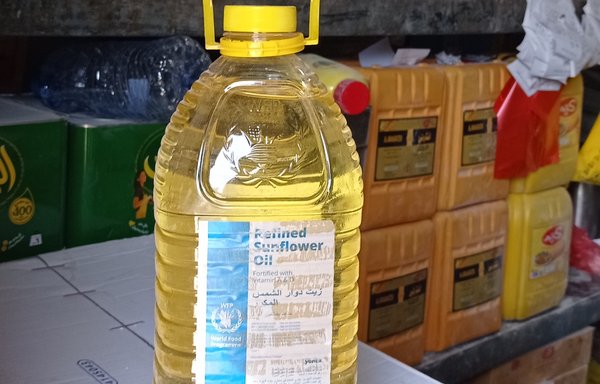 Security incidents increased throughout 2022 and included carjackings, kidnappings and attacks on humanitarian personnel, the report said.
Partner organisations also reported "14 kidnappings and 13 arrests", it added.
In some areas, while the UN-brokered humanitarian truce was in effect (April 2 through October 2), the delivery of humanitarian assistance was improved, with greater freedom of movement and increased flow of fuel imports, it noted.
Women's movements restricted
The UN delivers life-saving assistance to almost 11 million Yemenis every month, Under-Secretary-General for Humanitarian Affairs and Emergency Relief Martin Griffiths told the UN Security Council on January 17.
"However, restrictions in Houthi-controlled areas affect the delivery of assistance," he said, noting that restrictions imposed on the movement of women also affect assistance delivery to beneficiaries.
The Houthis have restricted the movement of women in areas they control, including female humanitarian workers, who must comply with the strict requirements to travel with a mahram (male guardian).
"This has impeded their tasks that are related to the delivery of assistance to the more vulnerable populations," said a social worker who asked that her name not be used.
"The decision to ban women's travel negatively affects working women in general, and the families they support, making them more vulnerable to poverty," she told Al-Mashareq.
"This decision also violates humanitarian law," she added, as well as limits the capabilities of women, impeding their own development and their role in developing society and in helping their families economically.
Theft and diversion of aid
"The Houthis are stealing aid under various guises," political analyst Mahmoud al-Tahir told Al-Mashareq.
One ploy is the group's recent announcement that there are more than one million internally displaced persons (IDPs) in areas under their control, he said, "which is untrue".
In actual fact, he explained, IDPs leave Houthi-controlled areas for government-controlled areas "because of violations and aggravated suffering due to the Houthis' restrictions in all areas of life".
The Houthis are taking advantage of the tough economic conditions to pressure Yemenis to fight in their ranks, he added.
Rights activist Riyadh Aldubai urged international organisations to avoid the Houthis' restrictions on humanitarian and relief operations "by moving their offices and warehouses from Sanaa to Aden and other liberated provinces".
The Houthis are still looting aid and preventing its delivery to beneficiaries, he said.
Overcoming Houthis' obstacles
"The Houthis are exploiting people's needs to receive more funds," Yemeni Deputy Minister of Human Rights Nabil Abdul Hafeez said.
They are failing to pay the salaries of government employees, he said. As for oil derivatives delivered to the areas they control, they "sell them at high prices for their own benefit".
"The Iran-backed Houthis use all available means, including taxes and customs duties, for their own benefit to line their leaders' pockets," he added.
Meanwhile, Abdul Hafeez said, Yemen's legitimate government is working hard to overcome obstacles impeding humanitarian work.
"Ultimately, what is needed to overcome the Houthis' obstacles and restrictions is to agree on a joint strategy between the government and international organisations," he said.
"The aim is to implement relief programmes that will alleviate citizens' suffering and help deliver aid to those who need it by opening relief centres across Yemen's provinces," he said.