Iraqis angered by the growing number of deadly attacks in their country carried out by Iranian proxies, foremost Kataib Hizbullah, say the Islamic Republic is the undisputed puppet master behind the violence and needs to be held accountable.
Iran sponsors a wide network of militias in Iraq via its Islamic Revolutionary Guard Corps (IRGC), including some little-known groups that are generally understood to be fronts for Kataib Hizbullah, Harakat al-Nujaba and Asaib Ahl al-Haq.
Iran-backed militias have carried out more than 40 rocket and drone attacks in Iraq so far this year on logistics convoys, foreign diplomatic buildings, airports, and targets associated with the international coalition battling the "Islamic State of Iraq and Syria" (ISIS).
The IRGC provides Kataib Hizbullah and other proxies with weapons, funds and training, which undermines the efforts of Prime Minister Mustafa al-Kadhemi's government to curb the militias' illegal activities, Baghdad residents said.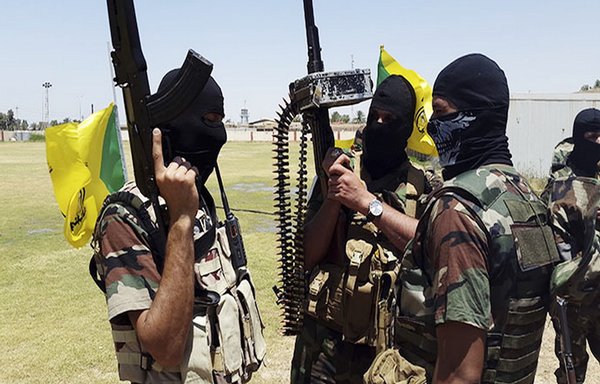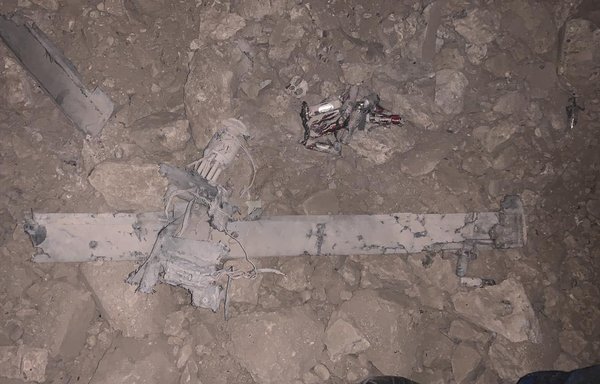 'Not a friendly country'
The Iranian regime supports terrorism through its armed proxies, most notably Kataib Hizbullah, to disrupt security and spread chaos in Iraq, Baghdad resident Omar al-Jubouri told Al-Mashareq.
"Iran is not a friendly country," he said, pointing out that the regime "does not believe in peace and does not respect international laws and standards", as evidenced by its interventions in Iraq and other neighbouring countries.
Kataib Hizbullah and other Iran-backed militias are all "puppets manipulated by Iran to serve its agenda and carry out terrorist operations in Iraq", according to Baghdad resident Al-Hajj Abu Laith.
These terror operations have included launching rockets at government compounds, camps and embassies in attacks "that have killed innocent Iraqis", Abu Laith said, noting that "this militia does not care about citizens' lives".
Iran's support for Kataib Hizbullah has been "exposed to everyone near and far, and Iran cannot hide its involvement and evade responsibility", he added.
Since its establishment in 2007, Kataib Hizbullah has been closely linked to the IRGC's Quds Force, which supports and directs it, analysts say.
'Iran's fingerprints'
So far this year, 11 people have been killed in the attacks, most of them Iraqi civilians.
"Iran's fingerprints are all over every one of these attacks," said Ghazi Faisal Hussein, director of the Iraqi Centre for Strategic Studies.
The militias, specifically Kataib Hizbullah, would not carry out these acts of terrorism without orders and support from Iran, he noted.
Iran provides its proxies with rockets and drones, he said.
Iranian factories make the rockets and drones, which are then transported to Iraq, he said, where Kataib Hizbullah militiamen use them after training.
"The Iranian regime's leaders, no matter how hard they try to mislead and distort the facts, cannot deny their responsibility and direct involvement in all the attacks that take place," he said.
In order to hide their hand and avoid consequences, "they always claim that they do not issue orders" to Kataib Hizbullah or other armed groups in Iraq, he said.
"But the truth is clear: Iran is a state that supports and sponsors terrorism," Hussein said, calling on the Iraqi government to "continue its efforts to curtail the influence of Kataib Hizbullah and all other Iranian militias".