The United Kingdom is preparing to formally designate Iran's Islamic Revolutionary Guard Corps (IRGC) as a terrorist organisation, British media reported early this month.
British government sources said "no announcement was imminent and many details remained to be sorted out", the BBC reported, adding that it was "broadly correct" to say the government intended to proscribe the IRGC.
The United States designated the IRGC as a terror group in 2019.
British intelligence agencies say Iran poses a direct threat, citing 10 plots against British or UK-based individuals over the last year.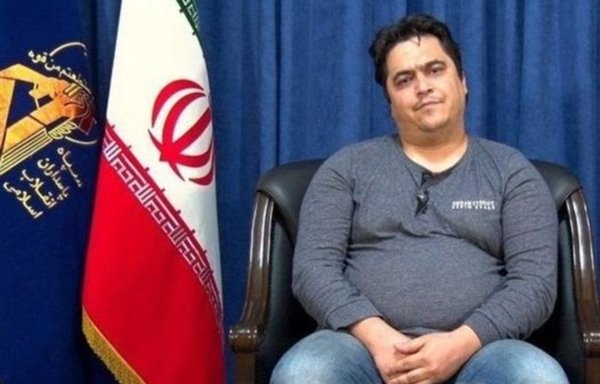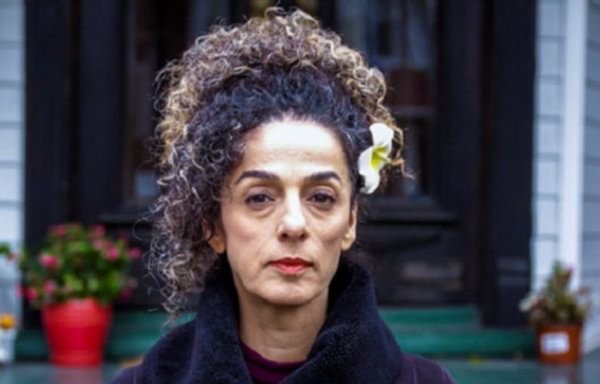 A British designation would make it a criminal offence in the United Kingdom to belong to the group or support its activities.
It would put the IRGC in a legal category similar to that of al-Qaeda and the "Islamic State of Iraq and Syria" (ISIS), outlawing membership in, financial dealings with and encouragement of support for the paramilitary organisation.
The director general of the UK domestic intelligence service (MI5), Ken McCallum, has publicly accused the IRGC of plotting to kidnap and potentially kill UK-based individuals deemed to be dissidents.
On November 7, the Persian-language expatriate media outlet Iran International accused the IRGC of targeting two of its British-Iranian journalists.
Scotland Yard has declined to comment on counter-terrorism operations.
But the Telegraph reported that investigations were escalated after a "hostile Iranian surveillance team" was spotted outside the homes and offices of its journalists.
Counter-terrorism police notified the journalists, who have not been identified out of concern for their security, of "credible threats" to their lives.
History of plots
The IRGC has a long history of plotting against dual citizens on foreign soil.
In July 2021, four Iranians were charged in a New York City federal court with conspiring to kidnap exiled journalist and regime critic Masih Alinejad.
Alinejad was not identified by prosecutors but confirmed she was the intended target.
The plot against Alinejad reportedly included a plan to kidnap her and take her to Venezuela on a speedboat, and then to Iran.
"This is not some far-fetched movie plot," FBI assistant director William F. Sweeney Jr. said in a statement.
"We allege a group, backed by the Iranian government, conspired to kidnap a US-based journalist here on our soil and forcibly return her to Iran," he said, adding: "Not on our watch."
The United States on November 16 blacklisted six senior officials of Islamic Republic of Iran Broadcasting (IRIB), which "has broadcast hundreds of forced confessions of Iranian, dual national and international detainees in Iran".
The Iranian regime's "systemic reliance on forced confessions illustrates the government's refusal to speak truth to its citizens and the international community", said US Treasury official Brian E. Nelson.
The regime has a history of charging political activists accused of "attempting to overthrow the regime" after slapping on a "corruption on earth" charge.
The charge is a Qur'anic reference used since the 1979 Islamic Revolution to justify the killing of political prisoners.
It is similarly used for espionage charges, although not all cases of espionage have resulted in the death penalty.
Coercing, killing dissidents
The Islamic Republic's targeting of foreign-based Iranian dissidents and opposition members has aroused widespread alarm.
The Iranian regime has committed some 360 murders outside Iran since 1978, according to a US State Department report published in May 2020.
These have taken place in 40 countries, "mainly by way of the IRGC's overseas arm (the Quds Force), the Islamic Republic's Ministry of Intelligence, or by proxy groups such as the Lebanese Hizbullah", it said.
Almost all of the Iranian regime's victims have been dissidents or members of the opposition.
"Iranian diplomatic personnel repeatedly have been implicated in assassinations abroad, as evidenced by arrest warrants, judicial and police investigations, intelligence services and witness reports," the fact sheet said.
The Islamic Republic has pursued and killed its opponents -- politicians, journalists and artists -- in other countries since the 1990s, an Iran-based analyst who wished to remain unnamed told Al-Mashareq.
"The assassinations of [former Iranian Prime Minister] Shapour Bakhtiar and [actor and poet] Fereydoun Farrokhzad, who were among the regime's early victims, are some of the myriad instances of the regime's plots against Iranian opponents abroad," the analyst said.
"The Islamic Republic has engaged in plotting against its critics and seems to have become even more active in this regard in the past years, out of a clear fear of dissent," he added.
On December 12, 2020, Iranian dissident Rouhollah Zam, who was lured to Iran by IRGC elements, was hanged in Tehran, an execution that prompted international condemnation.
Colleagues and friends of Zam in France said he had made the mistake of being lured into a trip to Iraq in October 2019.
"He played a dangerous game by going to Iraq, and he lost," said Mahtab Ghorbani, a Paris-based Iranian writer and a refugee who worked with Zam.
"He was dragged into a dirty psychological game designed by this regime."