The Islamic Republic's actions targeting foreign-based Iranian dissidents and opposition members are disconcerting, observers say.
On May 22nd, the US State Department announced that the Iranian regime has murdered some 360 people outside Iran since the Islamic Revolution of 1979.
According to the State Department, these terror plots have been carried out in 40 countries, "mainly by way of the IRGC's overseas arm (the Quds Force), the Islamic Republic's Ministry of Intelligence, or by proxy groups such as the Lebanese Hizbullah".
Almost all of the Iranian regime's victims have been dissidents or members of the Islamic Republic opposition.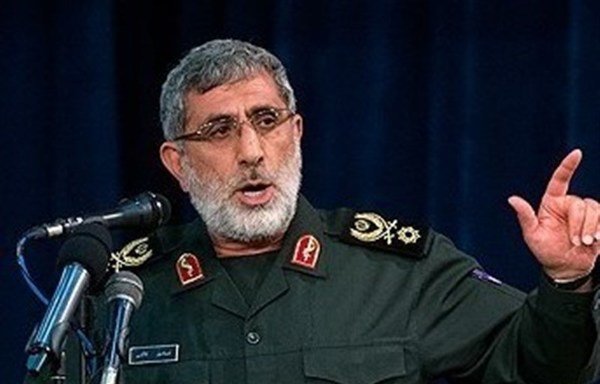 In 1992, three Iranian-Kurdish opposition leaders and their translator were killed at Mykonos restaurant in Berlin, Germany. The terrorist attack is considered a turning point in the Islamic Republic's overseas assassinations.
Five years later, a Berlin court concluded that the highest levels of Iran's ''political leadership'' ordered the September 1992 killings.
Three Lebanese men and one Iranian were convicted of the killings.
On the heels of the verdict, several European countries recalled their ambassadors and severed political ties with Iran.
New Zealand, Australia and Canada also recalled their ambassadors from Tehran.
Terror plots resume
After the European countries cut ties with Iran, the Iranian regime halted assassinations outside of Iran for over two decades. However, these operations have resumed in recent years, and with them efforts to arrest the perpetrators of Iran-sponsored crimes on foreign land, or those acting as spies or agents for that regime.
According to unconfirmed reports, Iran's Islamic Revolutionary Guard Corps' overseas arm -- the Quds Force -- has in recent years fielded a covert operational unit known as "Unit 840".
The unit has been responsible, among other things, for planning and mounting terror activity outside Iran against Western targets and the Iranian opposition.
In one such incident, Mohammad-Reza Kolahi, a member of the Mojahedin-e Khalq Organisation (MEK), was shot dead in 2015 by two gunmen in Almere, the Netherlands.
In 2012, an Iranian-American named Mansour Arbabsiar confessed in a New York court that he had plotted to assassinate the Saudi ambassador to the US at the time, Adel al-Jubeir, with the approval of Iranian officials.
The same court presented evidence relevant to a series of bombings on Saudi soil.
Court findings revealed that Arbabsiar had arranged to pay $1.5 million to hitmen in order to implement these plans. Arbabsiar was later sentenced to 25 years in prison for his links to the IRGC and Mexican drug smugglers as well as his involvement in several bombings and murders.
Cracking down on Iran spies, financiers
German authorities in early 2018 conducted searches of homes and businesses belonging to 10 suspected Iranian spies, believed to have spied on persons and institutions "on behalf of an intelligence entity associated with Iran", the prosecutor's office said.
On October 18th, 2019, Ahmad-Reza Mohammadi-Doostdar and Majid Ghorbani, two Iranian-Americans, confessed that Iran had been conducting intelligence-gathering operations against Iranian-American citizens who were members of the MEK.
And most recently, on August 19th, an FBI investigation led to charges against two US citizens and a Pakistani -- two of whom live in Qom, Iran -- for allegedly transporting US currency from the US to Iran on behalf of the Supreme Leader of Iran in 2018 and 2019.
"This case is significant on many levels," said Michael R. Sherwin, Acting US Attorney for the District of Columbia.
"The defendants have considerable operational links to the IRGC, which has conducted multiple terrorist operations throughout the world over the past several years. The life-blood of these terrorist operations is cash -- and the defendants played a key role in facilitating that critical component," he said.
'European policies need to be tougher'
Some observers believe the Iranian regime is responding to Western criticism of Iran's human rights abuses with more threats and assassination plots against its own citizens living abroad.
Faramarz Irani, a political analyst based in Kerman, Iran, told Al-Mashareq the Europeans are not "determined enough, not as much as they should be, to counter these threats".
"Look at how the Europeans' relations with us appear; these relations are very toxic," he said.
"Behind the scenes, the Europeans are concerned about Iran's direct involvement in the Iranian regime's assassination plots and potential transfer of drugs to Europe," but they do not really act like it, he said.
Manouchehr Sanati, an Iranian activist living in Europe, voiced concern about the escalation of Iran's terrorist activities in Europe.
"Part of the inconsistent policies that European governments have implemented towards Iran is rooted in their concern about the Islamic Republic's assassinations escalating in their own countries," he told Al-Mashareq.