BEIRUT -- The humanitarian, educational and technical aid the United States is providing to help Lebanon address its economic and humanitarian crisis affirms its stalwart support for the Lebanese people, beneficiaries said.
During a recent visit to Lebanon, US Agency for International Development (USAID) director Samantha Power announced a new $72 million emergency food aid package that will assist more than 650,000 vulnerable people.
This raises the total amount of USAID funding to the World Food Programme (WFP) this year to $191 million allocated to support food security in Lebanon.
This is part of the $2 billion in USAID assistance US President Joe Biden announced in September to address the global food security crisis, and stems from US concern over growing humanitarian need in Lebanon.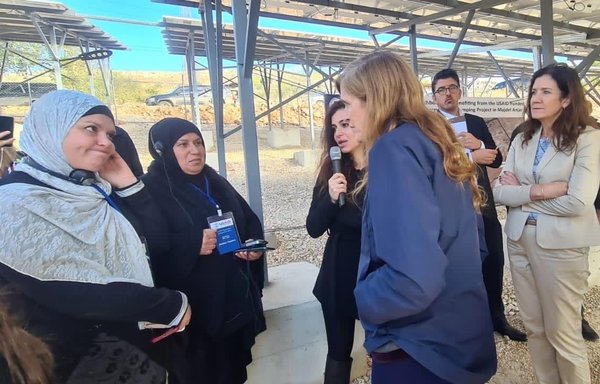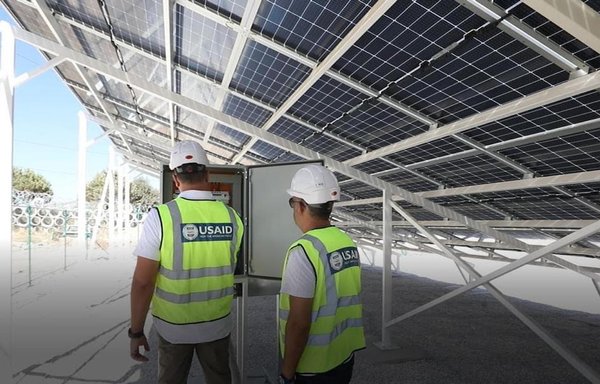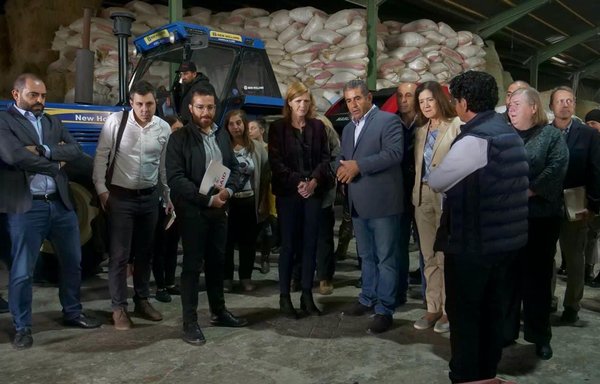 The new funding through the WFP will provide Lebanese families with food rations such as rice, lentils and chickpeas, and will provide Syrian refugees with electronic vouchers to use at local stores to support the Lebanese economy.
Lebanon is hosting 1.5 million Syrian refugees who have fled the war in their country. Iran-backed Hizbullah, which intervened in the war on the side of the Syrian regime, has been widely blamed for exacerbating Lebanon's economic crisis.
Large food baskets
Lebanese and Syrian refugees said the financial support they receive from USAID through the WFP helps provide them with the food items they need.
The monthly food ration homemaker Jacqueline Melhem receives from the WFP through Caritas is "a large ration and is sufficient for more than a month", she told Al-Mashareq.
Her family's food basket includes "25 kg of rice, lentils, chickpeas and a can of vegetable oil, two cartons of milk, canned foods, pasta" and other food items that help her feed her four children and her husband, who is unemployed.
Melhem said she is grateful to the United States and donor countries for "standing by us in these difficult circumstances".
Another homemaker, Arpine Khanjian, said she receives food rations from the WFP through an Armenian charity based in Bourj Hammoud.
"It spares me from having to buy these items, and allows me to prepare daily dishes for my family," she said. "Without this help, I don't know what I would have done. Thanks to all those who give a thought to our pain."
Caritas is responsible for distributing aid provided by the WFP and subsidised by USAID to thousands of Lebanese families.
"The association distributes large monthly rations from the WFP to thousands of Lebanese whose names are approved by the programme," Caritas president Father Michel Abboud told Al-Mashareq.
USAID's contribution to Caritas helps to alleviate the hardship people in Lebanon are currently facing, he said.
Red card for refugees
Humanitarian assistance is provided to Syrian refugees on a monthly basis through the electronic "red card", with funds based on the number of family members.
"Every month, I receive a message stating that my red card has been funded with two million LBP," Syrian refugee Laila al-Khalil, who lives in Nabaa, east of Beirut, told Al-Mashareq.
"I withdraw the money from an ATM machine and buy what I need for a whole month at the Hajj supermarket in Bourj Hammoud," she said.
The food programme "allots 500,000 LBP per month per family member, so I receive this amount, plus one million LBP as assistance to pay the electricity bill or any other bill", she said.
"I use my red card to withdraw three million LBP allocated to us every month, since we are six people," said Syrian refugee Nabila Hassoun.
She said she buys the food she needs from Hajj supermarket, which is approved by the WFP, in addition to receiving one million LBP as an additional humanitarian aid.
"This is keeping us from destitution in these difficult circumstances."
Water, solar energy projects
Power also announced funding totaling $8.5 million to support and implement 22 new solar-powered water pumping stations over the next two years to serve over 150 towns and villages and half a million Lebanese nationals and refugees.
USAID has previously supported about 41 projects involving solar-powered water pumping stations and the modernisation of chlorination treatment at the stations, essential to prevent the spread of cholera.
Around 460,000 residents of 70 towns and villages benefited from these projects, according to a US embassy statement.
The water pumping station project is "very important" as it provides clean water for homes, said Majdal Anjar resident Kawthar Abdul Fattah.
"USAID is making tremendous efforts to provide basic services to the Lebanese amid the flagrant failure of the state and its institutions, especially in mountainous areas and villages hosting Syrian refugees," she said.
Through its Local Community Support Programme, USAID installed solar power units and an advanced control system to hybridise Majdal Anjar's backup electricity infrastructure, to increase access to electricity and reduce its costs.
It also trained the municipality's technical team on the operation and maintenance of the system.
The initiative is "effective and excellent", Hasbaya mayor Naim Lahham told Al-Mashareq.
"It provides electricity to a large number of the city's residents, and reduces the cost of generator-provided electricity they use by 80%, allowing them to purchase mazout for heating," he said.