BEIRUT -- The global food crisis triggered by Russia's invasion of Ukraine continues to hit Lebanon hard, as it imports 70% of its wheat needs from the war-wracked country, the World Bank said in a recent report.
Lebanon is continuing to grapple with soaring food prices, rising inflation and falling currency value, the international financial institution said in a report published in August.
Based on data available between March and June, it said, the nominal food inflation rate in Lebanon -- its value in money -- was estimated at 332% per year, while the rate of real food inflation -- its value in comparative terms -- rose to 122% per year.
Findings indicate the majority of Lebanese suffer from poverty, and food security has become a source of concern, exacerbated by the smuggling of subsidised wheat and flour to Syria, and by the nutrition needs of the refugee community.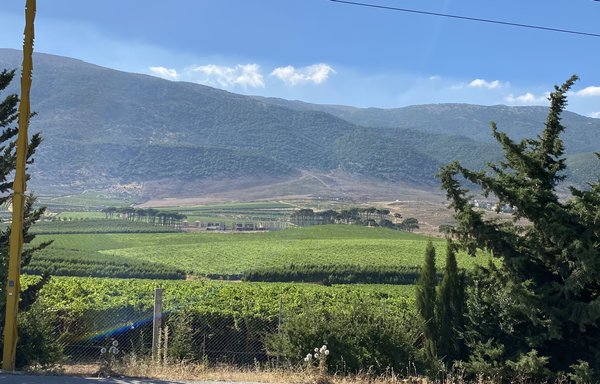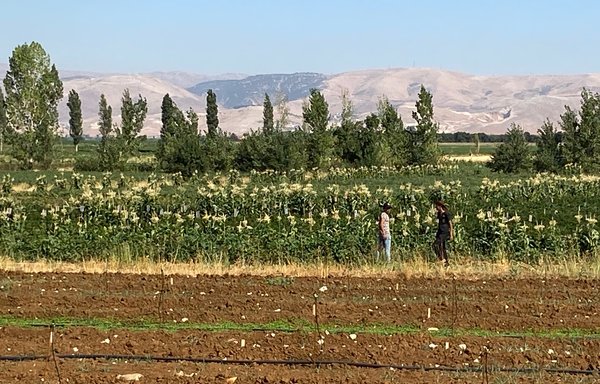 In the absence of any national plan to secure essential goods for the Lebanese public, farmers in the Bekaa Valley have allocated vast areas to wheat and corn.
But the amounts they produce are not enough to secure a food stockpile.
Smugglers drain resources
Lebanon has been dealing with the destructive consequences of cross-border smuggling to Syria "for four decades", wheat grower Michel Skaf told Al-Mashareq.
"Today, Lebanon is paying a heavy price for its food security as a result of the Syrian refugee crisis that has increased Lebanon's population by 25%," he said.
Lebanon is unable to achieve food security for many reasons, "including the lack of large areas for wheat cultivation", he said.
The Bekaa Valley has long served as Lebanon's breadbasket. But it is also a region dominated by Hizbullah, and has served as a centre of cannabis cultivation, which the group uses to finance its activities.
Seeking to make money during hard times, some farmers have been tempted to cultivate crops such as cannabis and poppies, which are used in the production of illicit drugs -- a situation exacerbated by the failure of governance.
Lebanese farmers "have been enduring the repercussions of the Syrian war and Lebanon's economic and financial crises for years", Lebanese Wheat Farmers Syndicate director Najeeb Fares told Al-Mashareq.
"This has caused farmers to experience financial challenges as a result of the forced halt of export of products to the Gulf," he said.
In April 2021, the Saudi government suspended the import of fruits and vegetables from Lebanon after the seizure of more than five million Captagon pills hidden in fruit -- one in a series of foiled smuggling attempts.
"Today, we are facing the consequences of the war on Ukraine, which has caused a spike in the prices of raw materials, especially seeds and fertilisers, exacerbating the problems we already had," Fares said.
'Idiotic policy'
Lebanese wheat farmers are facing an "idiotic policy implemented by those in charge of the country's agricultural sector", Fares said.
Lebanese farmers cultivate hard wheat, which is used for pastries and cakes, said Fares.
In light of the war on Ukraine, Lebanese farmers are facing increased difficulty in importing soft wheat, which is used to produce bread, he added.
"We consulted Prime Minister Najib Mikati, and asked him to replace the cultivation of hard wheat with soft wheat, but we did not get an answer."
According to Fares, "2,500 farmers are ready to start cultivating soft wheat if the government adopts a serious policy to secure stockpiles of food and provides soft wheat seeds that are resistant to fungal diseases".
"This would enable us to provide half of the wheat that Lebanon needs."
Lebanon imports some 550,000 tonnes of soft wheat for producing bread every year, which is subsidised by 85%, half of which is smuggled to Syria in exchange for cash (in US dollars), said Fares.
Fallout from Ukraine war
The Ukraine war "has had catastrophic global consequences from which Lebanon is suffering", Lebanese Farmers Association director Antoine Howayek told Al-Mashareq.
"The Lebanese are facing multiple crises that are devastating to their economic and living conditions in the absence of any state plan to combat the crisis," he said.
Meanwhile, he added, the continued smuggling of goods to Syria has continued to raise food prices, especially the prices of subsidised wheat and fuel.
Farmers have to pay the high prices of fuel, fertilisers and agricultural medicine in US dollars, he said.
Lebanon's agriculture would be capable of securing food stockpiles if feasible strategies are developed and if the government would provide support to farms and farmers, Howayek said.