BEIRUT -- A women's food processing and marketing co-operative in Lebanon's Bekaa Valley has been able to flourish with assistance from the US Agency for International Development (USAID), members of the collective said.
The women in the Majdal Anjar co-operative prepare and sell different types of non-perishable food, including tomato and hot pepper paste, oil-cured aubergines and pickled cucumbers.
With help from the local USAID-funded Community Support Programme (CSP), they prepare these products in accordance with food and health standards by using modern equipment, said Linda Yassin, a member of the co-operative.
The assistance they receive has enabled them to diversify and increase the quality and output of their production, she said, as well as offer their products in local and foreign markets.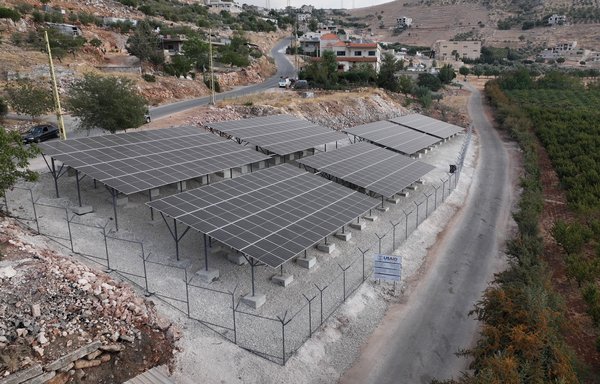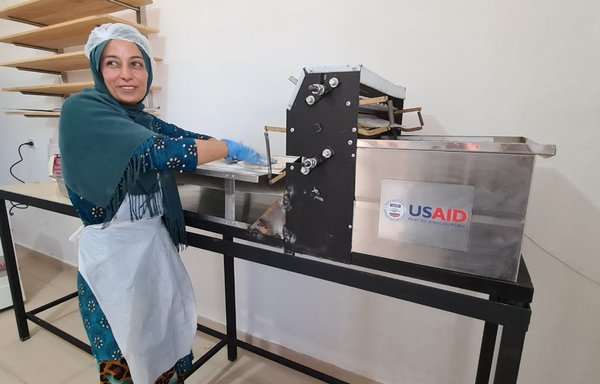 The aid is especially vital now as Lebanon, already experiencing a refugee crisis as a result of the war in neighbouring Syria, is in the third year of deep economic turmoil, which has spilled over into all aspects of public life.
The Lebanese pound fell to a new low against the US dollar on the black market Monday (September 19) as the downturn sparked bank hold-ups by angry depositors and popular protests in several parts of the country, AFP reported.
All current USAID projects in Lebanon have been announced and their beneficiaries selected for the coming period. More information about USAID work in Lebanon can be found here.
Alleviating economic crisis
Majdal Anjar co-operative member Fatima Saleh told Al-Mashareq the digital marketing training she and her peers received enabled them to market their products more widely and gain greater proceeds to help cover their living costs.
One advantage of the co-operative work is that the women are partners, not employees, which gives them greater motivation, Raya Hamza, another co-operative member, told Al-Mashareq.
Through the CSP, USAID is helping these women achieve their dream, said Nidal Khaled, chairman of the co-operative's board of directors.
The co-operative was established in 2019 by a group of women as a non-traditional model of entrepreneurship for rural women, he said.
Its aim was to empower its members amid the socio-economic crisis and improve their lives and those of some 150 others, mostly farmers, he said.
The CSP has provided four regular stoves and an industrial stove, an industrial dough-making machine, an oven, two refrigerators, a freezer, a table, stainless steel pots, a steriliser, a packing machine and a brand-labelling device, he added.
This will enable annual production to increase to six tonnes of tomato paste and 400kg of oil-cured aubergines, Khaled said.
USAID also has provided solar energy to Majdal Anjar through the CSP, which has restored the town's water supply after a three-year hiatus, making drinking water available to residents once again.
The al-Sahel well had been shut down by "constant power outages and the high price of fuel", which caused many problems and created tension among the residents, Majdal Anjar mayor Saeed Yassin said.
"Today, drinking water has reached 20,000 people in the town after USAID took the initiative to install a solar farm to ensure continuous energy supply to the town's water pump," he told Al-Mashareq.
US humanitarian aid
The US government is the largest humanitarian donor to Lebanon, contributing $510 million in aid since October 2020 alone.
In fiscal year 2022, USAID has provided about $125 million in humanitarian funding to the World Food Programme (WFP) and non-governmental organisations (NGOs) in Lebanon.
This includes some $119 million for food security.
In August, the US government announced that USAID will provide $29.5 million to help protect vulnerable populations from rising food insecurity in Lebanon.
This includes $15 million in humanitarian assistance and $14.5 million in economic support funding.
Since 2014, USAID has provided $113 million to boost private sector development and improve access to finance in Lebanon, according to its website.
These funds have benefitted more than 20,000 enterprises -- including 2,660 woman-owned businesses -- leading to the creation of 7,500 new jobs.
Between November 2019 and April 2020, USAID was able to generate almost $20 million in leveraged funding to invest in startup businesses, the agency said.