In an attempt to deflect outrage over its assault on Ukraine, Russia has made a show of distributing food aid in Syria, where pro-regime media have been delivering a steady stream of optimistic reports about the wheat supply.
But these gestures are empty and the reports are mere propaganda, Syrian observers said.
In reality the Syrian people will face hunger stemming from the regime's ties to Russia and dependence on its wheat, they said.
Russian forces in Syria have started to distribute food supplies in areas under Syrian regime control, attempting to rehabilitate their tarnished image, the Syrian Observatory for Human Rights said March 6.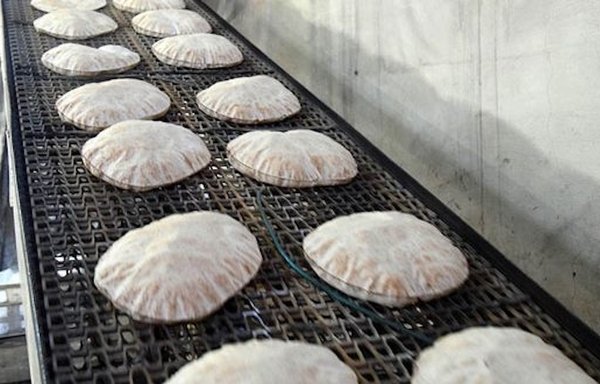 Russian forces support armed groups in Syria that comprise hundreds of militiamen who are subordinated to these forces.
Despite these displays of support, however, regime-controlled areas of Syria are mired in economic crisis, which is set to worsen amid Russia's war in Ukraine and the punishing international sanctions imposed on Moscow.
Ties to Russia will harm Syria
The Syrian regime prioritises its relations with Russia above all else, even when this obsession could lead to starvation among the Syrian people, observers said.
"The Syrian regime has favoured its Russia-linked political interests over the interests of the Syrian state and people, by fully and publicly siding with Russia in the crisis with Ukraine," said Syrian economist Mahmoud Mustafa.
This situation could result in "a famine, or at least a sharp contraction in basic food supplies, especially wheat", he told Al-Mashareq.
Despite the regime's assurances that wheat supply operations will continue, he said, "everyone knows that countries in a state of war stop exporting basic commodities to ensure their availability during times of crisis".
Not that long ago, Russian companies withdrew from six contracts with Syria to protect domestic supply amid the coronavirus crisis.
The move halved Syria's wheat imports, according to the Syria Report and the Syrian Grain Establishment.
The continued supply of wheat from Syria's main supplier, Russia, "is doubtful, and the supply of wheat from Belarus, Syria's second largest wheat supplier, is also questionable", Mustafa said.
Syria currently imports about 1.5 million tonnes per year, mostly from Russia.
The Syrian government "has put itself at Russia's mercy with agreements concluded between the two sides over the past years" related to the import of fuel, wheat and many other basic commodities, said Mustafa.
He expressed concern that the war in Ukraine would raise the cost of import operations, which would in turn drive up prices.
The Syrian people are already suffering from "enormous pressures on their livelihoods, to the point that about 80% live below the poverty line", he said.
These struggling Syrians will be especially vulnerable to a further loss of purchasing power and rise in prices, he said.
Regime's misleading reports
Reports circulated by pro-regime media that assure Syrians of sufficient stocks of wheat "are merely misleading", said Syrian lawyer Bashir al-Bassam.
Through these reports, the regime "is trying to hide the truth and lie to the people to assuage public anger over the government's position on the Ukrainian crisis", he told Al-Mashareq.
Instead of looking for alternatives to Russian wheat to ensure sufficient supplies, he added, the regime has reduced the quantities of wheat distributed to the markets in order to ensure a two-month supply.
Demand for wheat and other goods is expected to spike during the holy month of Ramadan, which begins April 2.
One of the misleading reports circulated by the Syrian regime claims that it is expanding the area of agricultural land to offset the shortage of wheat, said Syrian journalist Muhammad al-Abdullah.
"In reality, wheat cultivation in Syria is a collapsed agricultural [industry] because of the contraction of the areas devoted to the cultivation of this crop," he said.
Farmers are unable to buy seeds and fertilisers, and good seeds are scarce, he explained. There also is a dearth of agricultural equipment such as water pumps and tractors.
Furthermore, fuel is almost totally unavailable, with prices surging "far beyond farmers' ability to pay for it".