BEIRUT -- Two United Nations (UN) agencies, the Food and Agriculture Organisation (FAO) and the World Food Programme (WFP), issued a joint report on June 6, warning of looming food crises in many countries, including Lebanon.
Climate change, drought, floods, agricultural issues and Russia's war with Ukraine were named among the reasons for these crises and the added number of countries with food insecurity.
"The conflict in Ukraine is compounding what is already a year of catastrophic hunger, unleashing a wave of collateral hunger that is spreading across the globe, transforming a series of terrible hunger crises into a global food crisis the world cannot afford," the report said.
The two agencies called for "urgent humanitarian action" in 20 "hunger hotspots", including Lebanon, where acute hunger is expected to worsen in the months ahead.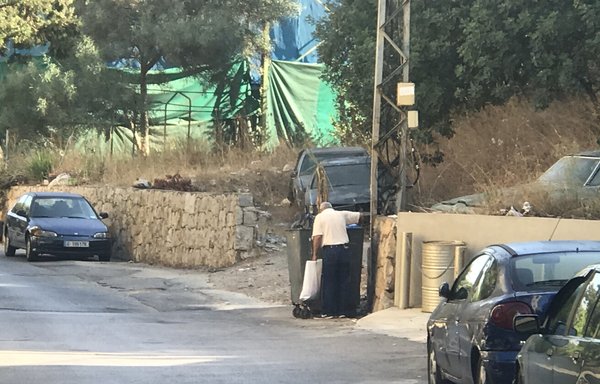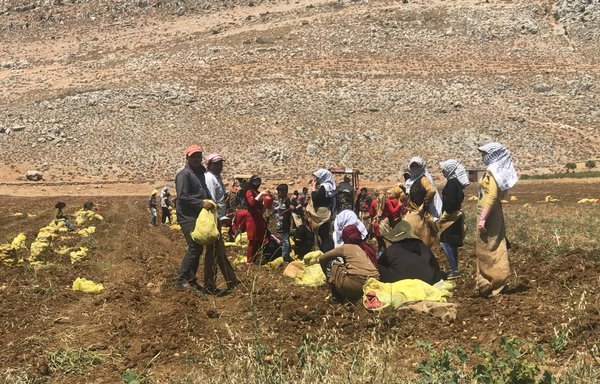 The rise in global commodity prices is expected to exacerbate the economic crisis in Lebanon as the prices of food items increase.
Lebanon was already mired in an economic crisis when the coronavirus pandemic broke out, and the situation was made worse by the catastrophic Beirut port blast of August 4, 2020.
"Millions of Lebanese have since seen their living conditions deteriorate and today, nearly half of Lebanon's population is hungry," the WFP said.
Politicians and observers also blame Hizbullah's corruption, both inside Lebanon and in its dealings abroad, and its subservience to its main backer, Iran, for Lebanon's economic collapse.
Lebanon in dire state
As of 2021, according to the WFP, some 1.5 million Syrian refugees were living in Lebanon, and 46% of the Lebanese population was hungry.
The situation in Lebanon is currently "at its worst, and poverty has reached historically unprecedented levels", said Charles Arbid, president of Lebanon's Economic, Social and Environmental Council.
The high level of poverty may fuel a rise in crime, extremism and even terrorism, he told Al-Mashareq.
Lebanese society today is beset by poverty, a decline in the standard of living, a decline in social services such as healthcare and education, youth migration and social disintegration, he said.
The council, which proposes economic, social and environmental plans and policies to the government, has suggested issuing a cash card to the country's most impoverished households, he said.
Despite the World Bank's willingness to finance the proposal as part of a sustainable social policy, the government has not taken any action, Arbid said.
In order for Lebanon to return to the path of production and growth, he said, the policy should be accompanied by reforms to fiscal policies, capital control and the banking sector recommended by the International Monetary Fund (IMF).
Lebanon also should have an independent judicial system and a plan for recovery and economic growth, Arbid added.
Reports 'ignore details'
Despite all the assessments, some economists do not agree that Lebanon is a hunger hotspot.
Economist Violette Ghazal al-Balaa said some reports examine the general situation in Lebanon but ignore significant details, including the "unique nature" of the Lebanese economy, which is "capable of recovering quickly".
The UN agencies' report says between 70 and 80% of Lebanese are living below the poverty line, she said, but that does not mean they are living in hunger, as this does not reflect the money some families receive from expatriate relatives.
Given the sharp decline in the value of the Lebanese currency, the amount of money sent from overseas far exceeds past sums when transferred to Lebanese pounds, al-Balaa said.
She pointed to "several shocks that have jolted the Lebanese economy" and spawned high inflation as the reasons behind the current economic situation.
These include the COVID-19 pandemic, which resulted in some business closures, she said, and the war in Ukraine, which caused fears of stagflation and led to a hike in interest rates by most central banks.
This series of shocks, coming close together, effectively eliminated Lebanon's middle class, plunging many families into poverty, she said.
'Multi-dimensional poverty'
It is an exaggeration to describe Lebanon as a "hunger hotspot", said researcher Mohammed Shamseddine of the Beirut-based research consultancy firm Information International.
Although he admits the country is indeed "going through severe financial and economic crises that have greatly affected living conditions", it may be more accurate to say "there are cases of poverty and shortages of public services in the country".
Reports say 60% of the Lebanese public is impoverished, "but they are not essentially poor; rather, their current income does not allow them to buy the food they need and live in the way they are accustomed to living", he said.
He said the UN's Economic and Social Commission for Western Asia defines poverty in Lebanon as "multi-dimensional", which factors in poor health, poor education and poor infrastructure services.
Lebanon's financial and economic crisis has seen a drop in the purchasing power of the national currency, while the prices of food and fuel have risen as a result of the increase in global prices, Shamseddine said.