BEIRUT -- Customers at a Mount Lebanon bakery told Al-Mashareq they are acutely aware of the impact of Russia's assault on Ukraine, as it will affect the import of wheat and drive up the price and availability of bread.
Russia invaded its neighbour February 24.
"As if we do not have enough calamities, we now find ourselves facing the possibility of having to cut off wheat, flour and bread," said Myrna al-Mallah, a customer at the Panino bakery in Mazraat Yachouh.
"As hard and painful the war on Ukraine is for its people, it is also painful for us Lebanese, as we had been satisfying our hunger with Ukrainian wheat amid our financial and economic woes," she said.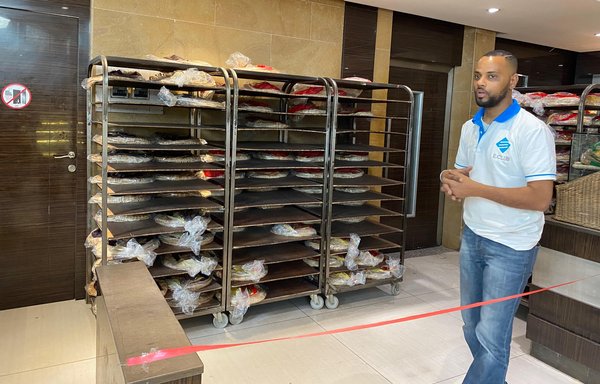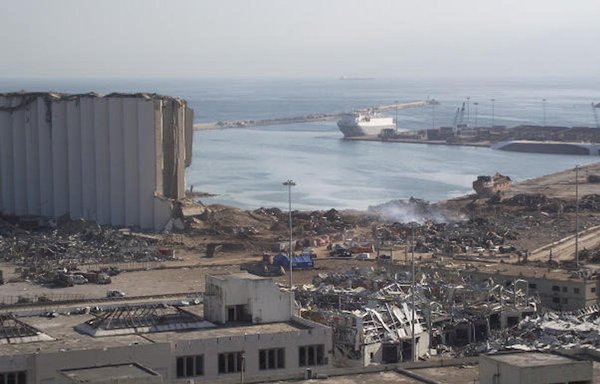 "We are really threatened with losing what is left of our food supply."
On the day of the Russian invasion, the Lebanese foreign ministry issued a statement condemning Russia's assault, joining a host of governments that vowed to punish Moscow politically and economically for its war of aggression.
But Hizbullah lawmakers rejected the statement, toeing a pro-Russian line that the Iranian regime has followed.
Shortly after the Russian invasion, Lebanese Economy and Trade Minister Amin Salam expressed concern over the impact of the Ukrainian war, noting that Lebanon imports about 60% of its wheat, grain and vegetable oil from Ukraine.
To make up any potential shortfall, he said, Lebanon "is seeking to conclude agreements to import wheat from other countries", and has been in communication with the United States, Canada, France and India in this regard.
To meet the needs of its population, Lebanon needs "between 40,000 and 50,000 tonnes of wheat per month", he said.
Salam said he was concerned that the price of a tonne of wheat could rise by 30 to 40%, which would see the cost per tonne jumping from between $360 and $400 to about $500.
Wheat reserves
Lebanon's wheat reserve "is sufficient for a month and a half", said Gerges Barbari, director-general of Grain and Sugar Beets at Lebanon's Ministry of Economy and Trade.
"We are awaiting the arrival of two shipments from Ukraine, which has been delayed by the war," he told Al-Mashareq.
"There is no concern over a shortfall in wheat stockpiles, but rather over the rise in international prices and their impact on Lebanon," he said, noting that Lebanon is in the throes of an economic crisis.
Lebanon used to import "two-thirds of its need of wheat from Ukraine and one-third from Russia, Romania and Kazakhstan", he said.
The wheat used to be stored in silos at the Beirut port for up to five months, "but since the port explosion [of August 2020], Lebanon has been importing wheat every 15 days aboard medium-sized ships because there are no large warehouses for storage".
Food security
Lebanon imports more than 400,000 tonnes of wheat from Ukraine each year, which necessitates finding an alternative at an acceptable cost, economist Antoine Farah said.
Failure to do so may force Lebanon to pay additional amounts that would increase the financial pressure on it, he said, noting that wheat is subsidised by the Central Bank (BDL).
"There is no possibility for Lebanon to store wheat reserves because of the destruction of the port's wheat silos, which means that the country will remain vulnerable to possible price increases," he said.
Farah noted that food security also has been affected by the global inflation of food prices stemming from the coronavirus pandemic, and by inflation, which is likely to rise further as a consequence of the war in Ukraine.
Meanwhile, he said, the rise in oil prices "will lead to a rise in the cost of all types of freight, and will in turn lead to a further rise in the prices of commodities and foodstuffs" in Lebanon, most of which are imported.
In short, he said, "the repercussions of the Ukrainian war are catastrophic for the Lebanese".
Bakery scales back
The current rush to buy bread "is due to people's fear of interruption in supply, and their fear is justified, because flour for [pita] bread is not available in large quantities", Panino bakery manager Mario Toubia told Al-Mashareq
"The picture today is not clear with regard to the possibility of importing wheat from another country," he added, noting that wheat and flour shortages existed even before the conflict in Ukraine began.
Because of the lack of flour, Toubia said, the bakery was forced to scale back its daily hours of operation to 12, from a previous 24.
"We used to go through four tonnes of flour daily and distribute our products to all the stores in the northern Metn, from Antelias to Baabdat," he said.
Now, he said, "we may have to stop delivering our products to shops, as well as direct customers, in the coming days if we do not receive flour".