Iran's crude exports to China have fallen sharply since the start of Russia's war on Ukraine, as Beijing has increasingly turned to purchasing Russian oil at heavily discounted prices -- lower than Iran's oil prices.
Western sanctions on Russia have pushed more Russian crude east, where China has snapped it up, Reuters reported on May 19.
This has cut demand for oil from Iran and Venezuela, both under international sanctions.
Now Tehran is seeking buyers for some 40 million barrels of oil that are stored on tankers at sea in Asia, according to Reuters.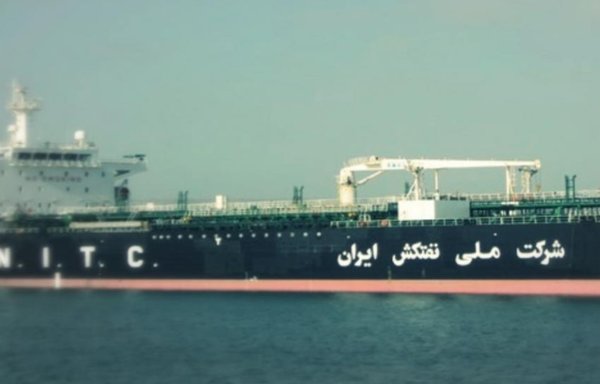 About 20 vessels with oil from Iran were at anchor near Singapore as of mid-May, shippers' data showed.
Some tankers have been anchored since February but the number of tankers storing Iranian oil has increased since April, trading and shipping sources said, as more Russian oil headed east.
Kpler data and analytics company said it estimated the amount of Iranian oil in floating storage near Singapore increased to 37 million barrels in mid-May from 22 million barrels in early April.
The United States banned imports of Russian oil shortly after Moscow's invasion on February 24, while the European Union is considering a phased embargo.
China, the top buyer of Iranian oil until recently, has decreased its oil purchase from Iran, moving toward purchasing Russian oil instead.
"Russia can switch almost half of its exports to southeast Asia, especially China ... and that is a huge potential threat for Iranian crude exports," Hamid Hosseini, board member of Iran's Oil, Gas and Petrochemical Products Exporters' Union, told Reuters.
Kpler said Iran had on average exported 930,000 barrels per day (bpd), mainly to China, in the first quarter of 2022, while its preliminary estimate for April sales was 755,000 bpd.
In March, tanker tracking data showed that China's purchases of Iranian oil had risen to record levels in the first quarter, exceeding a 2017 peak when the trade was not subject to US sanctions.
But now that trend is shifting.
Iranian crudes are usually heavier with higher sulphur content, tending to make them more expensive to process than Russian oil.
"Nobody's looking at Iranian crude anymore as Russian grades are of much better quality and at lower prices. Iranian oil sellers are under severe pressure," a trader with a Chinese refiner told Reuters.
Iran beholden to the East
Iran's official slogan is 'Neither East, nor West, only the Islamic Republic'. Yet the Islamic Republic is increasingly beholden to Russia and China, critics say.
Tehran and Moscow are seeking to expand co-operation in energy and trade, officials said Wednesday (May 25), as Russian Deputy Prime Minister Alexander Novak visited Iran.
"Good agreements were reached in the fields of rail, road transport, shipping and aviation," Iranian Oil Minister Javad Owji said, according to the ministry's official news agency, Shana, without expanding further.
He added that both sides have "good capacities for co-operation in energy, banking, transportation, agriculture, nuclear energy, industry and trade", AFP reported.
"We plan to increase the level of Iran-Russia trade relations in these fields to $40 billion a year," the oil minister continued.
Iranian President Ebrahim Raisi had also visited Moscow in January, where he said he presented his counterpart Vladimir Putin with draft documents on strategic co-operation that would cement joint collaboration for the next two decades.
However, this rapprochement has angered many in Iran who say the Islamic Republic is handing off what is left of the country to Russia after selling off the rest through previous deals with China.
After the March 2021 signing of the Iran-China 25-year "strategic co-operation pact" in Tehran, many Iranians accused the regime of "selling Iran".
Observers fear that Beijing will offer unaffordable loans to Iran, similar to what it has done in other countries -- imposing burdensome contracts on vulnerable countries -- to demand even more concessions from Iran.
Such concessions have included either diplomatic support for Chinese interests or wholesale appropriation of a country's natural resources.
This will bring about a host of negative effects for the region and beyond, observers say.
Iran's economy is on the brink of total bankruptcy, and stagflation, unemployment and drastically low wages have left the Iranian public in despair.
With sanctions on its oil sales, Iran has for a lengthy time been relying on selling its oil to China, but with Beijing's recent about-face, it is unclear how the Iranian regime would manage to keep the economy afloat.