BEIRUT -- Residents of Tripoli in northern Lebanon recently awoke to the news that a number of local youth had been killed in a January 29 air strike targeting an "Islamic State of Iraq and Syria" (ISIS) cell in Iraq's Diyala province.
The strike, carried out by Iraqi forces in a mountainous area of Diyala, came in apparent retaliation for an incident in which ISIS elements stormed a military barracks and killed Iraqi soldiers while they slept.
Lebanese youth killed in the strike include Bakr Seif, his cousin Omar Seif, and three of his friends: Youssef and Omar Shkhaidem and Anas Jazzar.
All five hailed from a small, impoverished village near Tripoli city.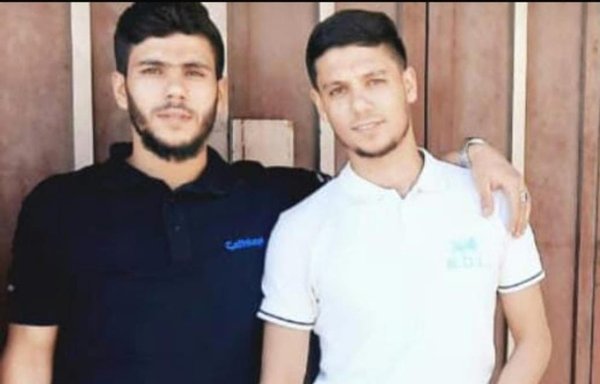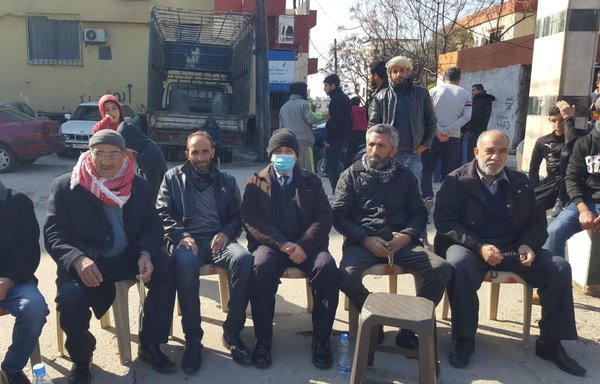 In recent months, there have been reports in Lebanon that dozens of northern youth are disappearing, and then later reappearing in Iraq.
It is widely believed that they have joined the ranks of ISIS.
Youth slipping out of Lebanon
Politicians and relatives of the dead told Al-Mashareq they blame the economic collapse for the youths' decision to join ISIS, noting that living conditions in the "misery belt" of Tripoli and its environs have reached a new low.
This has created fertile ground for extremist recruiters, they said, who exploit sectarian tensions and the frustration and despair brought on by the economic collapse to lure young men to join them.
Bakr Seif's brother, Mahmoud, told Al-Mashareq his brother "was preparing to get married on February 25, but disappeared on December 8, and then informed us that he was being held by the General Security Directorate".
The family appointed a lawyer to follow up on his case, he said, but recently "received an audio message saying he was killed in Iraq".
"How can a person detained by the [security] agencies end up in Iraq?" he wondered. "We were not aware that he had left Lebanon, and if we knew what would happen, we would have prevented him."
Mahmoud denied that his brother's financial situation was the reason he joined ISIS, "because our financial situation as a family is comfortable".
"There's a story we do not know," he said.
'Misery belt' in the north
"We, as a family, were surprised by the departure of my cousin and my nephew to Iraq, and [to hear they] were killed," journalist Mohammed Seif told Al-Mashareq.
Bakr Seif entered Lebanon's Roumieh prison at the age of 14 "on a charge that we do not know to this day", he said. "He left it after seven years, got engaged to a girl, established a home and set a date for his wedding."
"He was getting death threats before his disappearance."
Four youth from the Shkhaidem family, who were living in Wadi al-Nahla, went to bed one night last month, only for their families to wake up the next morning and find out that they had vanished, Seif said.
The families were subsequently informed by the security services that they were in Iraq and Syria, he said. Two (Youssef and Omar) of the missing youth were confirmed killed in Iraq, while the fate of the other two remains unknown.
"We have not received confirmation of their death to this day, but we held a wake for them as required by sharia, and we're now waiting to see if their bodies will be handed over to us," the journalist added.
Seif said it is likely the economic collapse and difficult conditions were the reason "they were enticed to join extremist organisations in exchange for money".
In the Tripoli "misery belt", he said, youth are deprived of their basic right to education "and fall into the arms of instigators who push them into the arms of ISIS".
"The instigator is in control on the ground in Lebanon, Syria and Iraq, and recruits our youth to die," he added.
In his view, Dar al-Fatwa bears a major part of the responsibility for this state of affairs, because it is "not fulfilling its duties in terms of raising the youth on the correct concept of religion".
Furthermore, he added, it is "allowing uneducated mosque preachers to preach an extremist rhetoric", while the state has neglected its responsibility to provide area youth with education and work opportunities.
Economic collapse fans flames
Tripoli politician Khaldoun al-Sharif said no more than 50 youth left the north for Iraq and Syria, most of whom were under the age of 30 and hail from the poorer neighbourhoods.
A number of these young men were detained for years in Roumieh prison, "which is known for graduating extremists who feel wronged", he said.
Al-Sharif said there are several reasons why these youth are joining ISIS, including "the fear of being re-arrested".
Some embrace extremist ideology, he said, while others face tough economic circumstances, as the poverty rate in Tripoli and the north was already high before the economic collapse, and has significantly worsened since then.
The Tripoli area "has the lion's share of Lebanon's poverty rate, almost exceeding 70%", said economist Violette Ghazal al-Balaa.
Lack of government attention and development programmes "may push some destitute, anxious and desperate youth to engage in dangerous activities that threaten their future and their lives for a few dollars", she said.
A source who has been following the situation in Tripoli told Al-Mashareq it will be important for Lebanon to follow up on the movement of northern youth to Iraq, to try to understand what and whom is driving it.
It is necessary to "look into the reasons why these youth joined ISIS in Iraq and not in the Syrian desert, which is closer to Lebanon, and how they crossed the Lebanese-Syrian border and Syrian areas controlled by several militias to reach Iraq", he said.
He stressed the need to control the borders, "preventing any element or citizen, and especially the Hizbullah militia, from crossing them illegally to Syria, because the chaos at the border crossings make a security solution impossible".