BEIRUT -- After a thwarted "Islamic State of Iraq and Syria" (ISIS) plot to attack targets in Beirut's southern suburb, Lebanese officials warn that terror groups seek to exploit the country's crisis to recruit vulnerable youth into their ranks.
On February 23, Lebanese security services foiled an ISIS plot to carry out three suicide bombings targeting Shia religious compounds in Beirut's southern suburb, the interior ministry said.
"A terrorist group had recruited young Palestinian men in Lebanon to carry out major bombing attacks using explosive belts" and other munitions, Interior Minister Bassam Mawlawi said.
"Three separate targets were to be hit at the same time," the ministry said, in an operation Mawlawi said would have caused significant loss of life.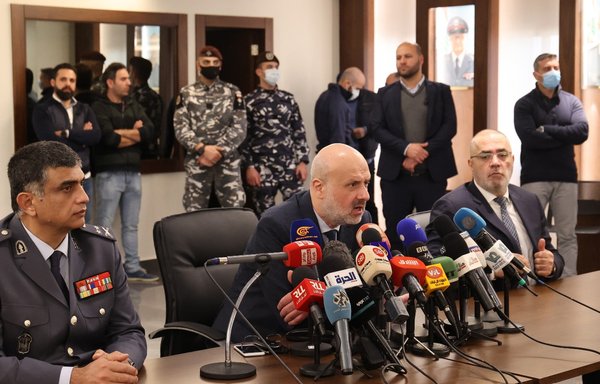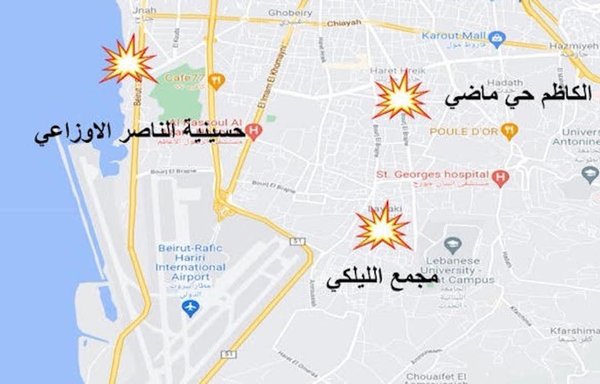 The operation would have been in retaliation for the killing of ISIS leader Abu Ibrahim al-Qurashi in a US raid in Syria last month, he said.
Lebanon's Internal Security Forces (ISF) said the instructions for the bomb plot came from an ISIS operative based in the Palestinian refugee camp of Ain al-Hilweh, who is in touch with extremists in Syria, AFP reported.
The instructions were passed to an undercover agent recruited by the ISF to infiltrate ISIS networks in Lebanon.
On February 7, the agent was instructed to prepare attacks on a Shia religious compound in al-Laylaki neighbourhood, Imam al-Kazem compound in Haret Hreik and al-Nasser religious centre in Beirut's Ouzai suburb, the ISF said.
He was given three explosive vests and other weapons to conduct the attacks on February 16, the ISF added.
Security forces have since identified four suspected militants residing in Ain al-Hilweh who are believed to have been involved in the plot.
Mawlawi said two suspects had been arrested, although he did not specify whether they were among the four identified in Ain al-Hilweh.
Preying on the poor
Former Interior Minister Marwan Charbel lauded the ISF for its pre-emptive operations to maintain security, which he said have spared Lebanon the repercussions of terrorist acts over the past several years.
The ISIS plot came at a time of security vulnerabilities in Lebanon as a consequence of the country's economic, financial and social woes, he said.
"The resulting increase in poverty and destitution [could] push the poorest of the youth to join such networks," Charbel warned.
Even though ISIS has no entrenched presence in Lebanon, the country is vulnerable to being exploited by terrorist groups "because it has been fractured by internal political conflicts and disputes with the Arab Gulf", he said.
He warned that the parliamentary elections scheduled for May 15, and the presidential election, could become a target for those who seek to engage in subversive acts. President Michel Aoun's term is set to end in October 2022.
"The closer we approach these two junctures, the higher the level of danger," Charbel said, adding that tensions are running high between those who support Hizbullah and those who do not.
"The region is going through a critical and difficult phase that has repercussions on Lebanon, and this requires vigilance and awareness on the part of the Lebanese," said former justice minister Ashraf Rifi.
"Terrorist groups seek to recruit youth, including Palestinians, taking advantage of their pain and poverty," he said.
"Hunger, poverty, deprivation, oppression and the existence of a statelet within the state lead to security tensions and create crises in the country," Rifi said, in reference to Hizbullah's parallel statelet.
Security vulnerabilities
In recent months, there have been reports in Lebanon that dozens of youth from Tripoli are disappearing, and then later reappearing in Iraq.
It is widely believed that they have joined the ranks of ISIS.
Security writer Youssef Diab said the return of terrorist activity was expected because of the increased vulnerability of Lebanon's security situation as a consequence of the country's economic and social collapse.
Terror groups find such conditions favourable for the recruitment of youth who are mired in poverty, he said.
"Whomever is able to recruit Tripoli's youth to fight with ISIS in Syria and Iraq is able to recruit terrorist networks [to attack Hizbullah] by paying money", he said.
Terrorist networks will continue to gain strength in Lebanon for as long as the state remains weak and conditions do not improve, Diab said.
But pre-emptive security operations can curb lawlessness and terror network activity, he added, calling for the strengthening of security forces' logistical and technical capabilities, so they can remain steadfast in countering terror groups.