The Iraqi parliament's decision this week to indefinitely postpone a scheduled vote for the president and to reopen registration for presidential candidates comes as Iran-backed groups are ramping up attacks in the country.
The militias are trying to impose their political will after suffering a resounding defeat in parliamentary elections in October, observers say.
On Tuesday (February 8), the office of parliament speaker Mohammed al-Halbousi announced the "reopening of registration for candidates for the post of president of the republic" from Wednesday and for a period of three days.
This came one day after parliament called off a session to vote in a new head of state due to lack of a quorum, after several key political blocs and parties announced boycotts, AFP reported.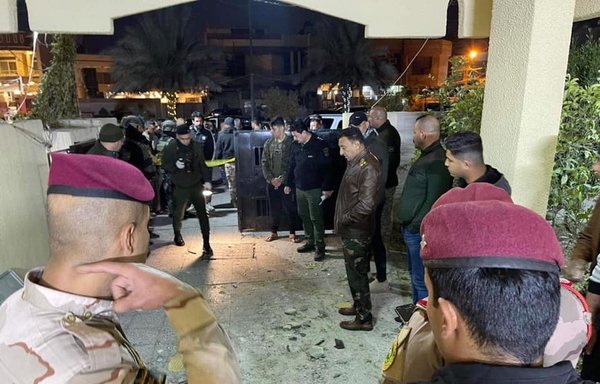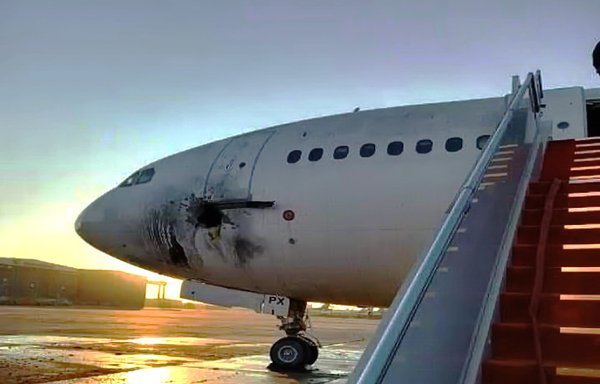 One of the two frontrunners, former longtime foreign minister Hoshyar Zebari, was "temporarily" suspended by a court, citing years-old corruption accusations after a complaint was filed against him.
His eligibility for the post is being reviewed, with his party announcing it is sticking with his candidacy and that a verdict is expected within days.
The largest political bloc led by Shia cleric Muqtada al-Sadr, as well as the allied Sovereignty Coalition led by al-Halbousi and the Kurdistan Democratic Party (KDP) -- from which Zebari hails -- all announced boycotts ahead of the session.
A date has yet to be announced for a new voting session in parliament.
Iraq's political timeline for electing a head of state and forming a government, in the wake of last year's general election, has been derailed amid political infighting.
Election-related violence
Iran-backed groups have ramped up their attacks in recent months, with the latest rocket attack on January 28 targeting Baghdad airport and causing damage but no casualties, authorities said.
Six rockets hit Baghdad International Airport, causing "significant damage to one runway and to two civilian planes", the Civil Aviation department said in a statement.
The attack was not immediately claimed by any group.
Other rocket and drone attacks have also targeted the US embassy in Baghdad's high-security Green Zone, a US diplomatic facility at the airport and troops belonging to a US-led coalition stationed at Iraqi bases.
The past few weeks have also seen violence targeting Iraqi politicians and parties, largely consisting of grenade attacks, amid tensions surrounding the formation of a new government.
Like the January 28 rockets, such attacks are rarely claimed.
But they are routinely pinned on pro-Iran factions, who demand the departure of US troops who remain in Iraq at the request of the government to help security forces fight the "Islamic State of Iraq and Syria" (ISIS).
An election in October saw the Fatah alliance, the political wing of the Popular Mobilisation Forces (PMF), lose most of its seats. It alleged the polls were rigged.
Al-Sadr's bloc, which took the largest share of seats, is trying to form a coalition government that could include Sunni and Kurdish factions.
Three rockets on January 25 landed near the home of parliament speaker al-Halbousi, a Sunni, just hours after the supreme court approved his re-election in that role.
A week earlier, someone threw hand grenades at the house of Sunni MP Abdul Karim Abtan of the Taqaddum party in Baghdad.
Refusing to admit defeat
No single party holds an outright majority, so the next leader will be voted in by whichever coalition can negotiate allies to become the biggest bloc -- which then elects Iraq's president, who then appoints a prime minister.
Security analyst Ayad al-Toufan blames pro-Iran militias for the violence, which he describes as "terrorist acts".
Such groups "lost their minds" after their defeat in the elections and "are trying, through the use of violence and weapons, to [apply pressure] to compensate for the seats and political influence they lost", he said.
The escalation in attacks is an attempt to prevent the emergence of a political alliance between al-Sadr and Sunni and Kurdish blocs, said al-Toufan.
Such an alliance would allow al-Sadr to form a majority government independent of the Shia Co-ordination Framework coalition that lost in the elections, he said.
That coalition includes the political wings of Iran-backed armed groups such as the Badr Organisation, Asaib Ahl al-Haq and Kataib Hizbullah that make up the Fatah alliance.
"What Iran's proxies are doing is very dangerous," al-Toufan said.
"They do not want to admit defeat and are trying to threaten to disrupt security, harm the interests of Iraqis and plunge the country into a political and security vacuum to serve their own interests," he added.
The recent rocket attacks are "dangerous acts that undermine public security and adversely affect the country's reputation and interests", strategy analyst Sarmad al-Bayati told Al-Mashareq.
Al-Bayati urged keeping weapons "away from the sphere of competition and political debate and for preserving the rule of law and order".
Curbing corruption
While the Iraqi government has moved forward with certifying the results of the election and the constitutionality of the first parliamentary session, the recent violence has hampered political negotiations.
The Co-ordination Framework coalition has rejected al-Sadr's conditions for joining the government, which notably include putting an end to uncontrolled weapons and militias, preserving the state's prestige and independence and ensuring it is not subordinate to any external party -- namely Iran.
Al-Sadr has also insisted on unmasking political forces involved in corruption and excluding them from the new government -- a fundamental point of contention, said Al-Mustansiriya University political scientist Essam al-Faily.
"There may be no problem with the issue of agreement on curbing uncontrolled weapons and the threat they pose," al-Faily told Al-Mashareq.
"The thorny issue, however, appears to be related to corruption, which, if raised, could put political forces and figures in the cross-hairs of legal accountability," he said.
Political openness hinges on "the losing side becoming convinced that holding on to their positions and rejecting the outcomes of the elections will plunge the country into more crises", al-Faily said.
Politicians "should give priority to the national interest by going with the majority to complete the political process", he said.