Away from the cacophony of objections raised by armed factions and parties who were defeated in Iraq's elections, winning independent candidates are quietly moving towards forming an umbrella group that brings them together.
For the first time ever, independent candidates saw remarkable gains in the October 10 parliamentary elections, alongside representatives of the popular protest movement that started in October 2019.
This new breed of political candidate was born out of a civil society movement fed up with the corruption that has long tarnished Iraqi politics, and with the outsized influence of Iran in their country.
The election results, confirmed November 30, reflect Iraqi voters' desire to give independent candidates the opportunity to achieve the radical reforms they seek.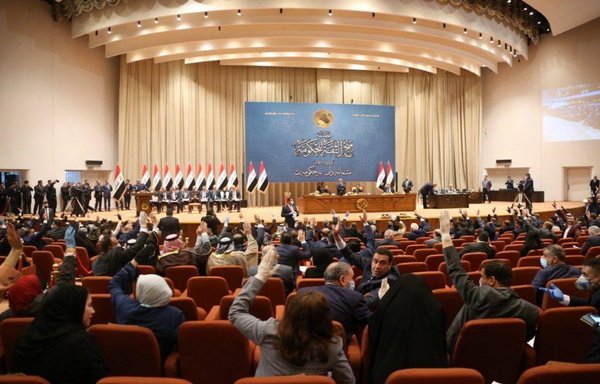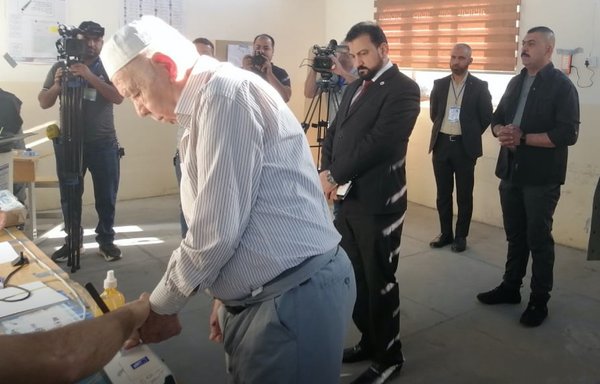 They also reveal the voters' desire to punish the traditional forces and the militias' political wings for their corruption and for undermining Iraq's stability.
'United and co-ordinated group'
Independents won 41 seats in parliament out of a total of 329.
Among the winning independents is Hussein Arab, who, along with his colleagues in the Independent Iraq Alliance, which won 15 seats, is leading a push to form a bloc that includes all the independents.
"We currently are working as a united and co-ordinated group to form a bloc that is inclusive of all independents and constitutes an active political force in the new parliament," Arab told Al-Mashareq.
"We will have by-laws, an agenda and priorities in the next phase to achieve the aspirations of Iraqis for reform and change... and live up to their trust and to the responsibility they placed on us with their votes," he said.
Arab said the new bloc will have "considerable weight and influence with regard to legislating laws, enacting decisions that serve the interests of the people and alleviate their suffering, and monitoring the government's performance".
Arab dismissed concerns that some independents would join parliamentary blocs linked to political parties.
"That would be a betrayal of Iraqi voters," he said.
"We will remain independent. Our decision is Iraqi, and our affiliation is only with Iraq, and we will not submit to any external pressures, bargaining or dictates," he added.
Muqtada al-Sadr, whose bloc won the largest number of votes, warned during a November 24 meeting with a number of winning independents of the dangers of the attempts to "buy independents", and called for their protection.
"Some parties seek to win [independents] over with money or intimidation to pre-empt their votes," Arab said.
"What is happening now is an attack on their votes, to push them out and give the losing members of their own parties the chance to take over those seats in parliament," he added.
This comes as the Iran-backed armed groups, which suffered a resounding defeat in the election, continue to reject the outcome and to mobilise their followers to protest near the Green Zone in Baghdad.
They have clashed with security forces in the past weeks in this area.
Hopes pinned on independents
The election losers intend to do anything they can to impose their political will, said political affairs researcher Jabbar al-Mashhadani, noting that it is possible they will attempt to pressure independents, hijack their votes or blackmail them.
"The traditional political blocs may unite to prevent independents from establishing a large opposition bloc that leads a corrective movement in parliament," he told Al-Mashareq.
"But the independent leaders must stand up in the face of all potential obstacles, assert their presence and influence, and not submit to the armed parties and forces," he said.
"Hopes are pinned on all the independents and the 'October movement' activists who entered the political fray... to stand united and be effective legislators who monitor the government competently," al-Mashhadani said.
There are hopes that they will succeed in playing a positive role that encourages other members of parliament to join them, and build a unified bloc that performs its tasks independently, without partisan or factional interference, he added.