Technology experts and even some Iranian officials say Tehran's new initiative to restrict cyberspace in Iran, known as the "Cyberspace Protection Plan", will likely meet the same fate as the regime's many other attempts at censoring content.
The plan was conceived and developed by the cultural committee of the Majles (Parliament) and has met widespread opposition.
Despite its name, "The Cyberspace Users Rights Protection and Regulation of Key Online Services", the plan is not designed to protect the Iranian public, but is rather a new attempt to control and limit access to the internet, dissenters said.
Previous attempts to restrict internet access in Iran have been largely unsuccessful, as the public finds ways around the restrictions -- using VPNs or other means to circumvent filters and gain access to content.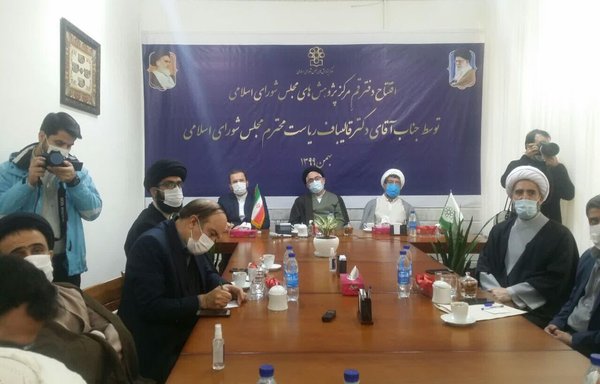 The current initiative, supported by Ministry of Communication and Information Technology minister Eisa Zarepour, is now being reviewed by the Islamic Parliament Research Centre (IPRC).
If approved, it will be submitted to the country's Guardian Council for final endorsement.
Majles cultural committee chairman Morteza Aghatehrani has made it clear the committee will push the legislation forward and "do its job" even if "100 billion pages are written in opposition to the plan".
If the plan is implemented, its impact would be massive, observers inside and outside Iran said, and would affect thousands of jobs and online businesses.
'Doomed to fail'
"This attempt by the Islamic Republic to block the progress of new technologies is, like its previous efforts, doomed to fail," cyberspace expert Farzaneh Taghavi told Al-Mashareq.
"Over three decades ago, video recorders and VHS tapes were banned, then satellite dishes and receivers," she said.
"All those measures failed because people found ways to access them anyway, so the ruling apparatus has no choice but to accept and use these new technologies itself."
In December, representatives of the ICT guild organisation of Iran (IIG), Iran's leading non-governmental organisation (NGO) representing technology's private sector, expressed their opposition to the Cyberspace Protection Plan.
They said such restrictions would cause their group to be placed on the service providers' blacklist, while it would be impossible to develop local products without connections to foreign infrastructure and services.
IIG director Hassan Hashemi pointed to a severe negative impact, should the initiative gain final approval.
"The only part of the country's economy that has stable, positive growth is the business sector and jobs related to technology and information," said IT specialist Nima Namdari.
"It is impossible to develop local products without connections to foreign infrastructure and services," Namdari added.
The National Information Network or "National Internet" is a project that was first proposed in 2005 under former president Mahmoud Ahmadinejad, but has yet to be implemented.
If the plan does go forward, data will be stored on internal servers and it will not be possible to route them outside the country.
According to Taghavi, the cyberspace expert, the Iranian government is trying to emulate the Chinese and Russian models and restrict online content for its citizens.
But this is not possible in Iran, she said.
"Firstly, young people in China and Russia are allowed access to music networks and sites, entertainment and dating so that they would not pursue political content," she noted.
Secondly, she said, with every filter that has been applied in Iran so far, VPNs for that specific filter have immediately emerged in the market.
'Meaningless' legislation
A number of Majles representatives and other officials have expressed opposition to the plans.
Among them is Ahmad Amirabadi Farahani, a Majles representative and member of the committee for protecting cyberspace.
Farahani said he and many of his colleagues and other high-ranking officials are members of these same social media networks; some of which -- including Twitter -- are filtered in Iran.
"When the country's own officials are active on such networks, what real reason is there for blocking and filtering? It means nothing," he said.
Yet the plan has continued on its path through the legislative process.
In early January, Majles cultural committee chairman Aghatehrani stressed that "the implementation of this plan is necessary for organising cyberspace, and we are determined to approve it".
"The implementation of any initiative naturally leads to some criticism," he said.
Aghatehrani said that Iran's leader Ali Khamenei has "repeatedly issued warnings about cyberspace, using words such as cultural aggression, cultural ambush, cultural NATO and cultural influence".
While there is a need to implement a plan for protection, so foreign platforms cannot "carry out activities without considering our country's laws", Farahani said, "by no means will we allow filtering or reduction of internet speed in any way".
"If we have such a resolution, I will renounce my presence in this committee," he said.