Iran's dilapidated public transportation sector continues to cause a host of problems, including being a major contributor to the country's air pollution crisis and the reason for high mortality rates in traffic accidents, experts say.
They noted that a full 80% of the country's transportation fleet is worn out, and has not been renewed or replaced in the past decade.
In a December 8 interview with state news agency IRNA, the deputy head of Iran's Airline Association, Alireza Barkhor, revealed that more than half of Iran's fleet of civilian aircraft is grounded for lack of spare parts.
"The number of inactive planes in Iran has risen to more than 170... as a result of missing spare parts, particularly engines," he said. "If this trend continues, we will see even more planes grounded in the near future."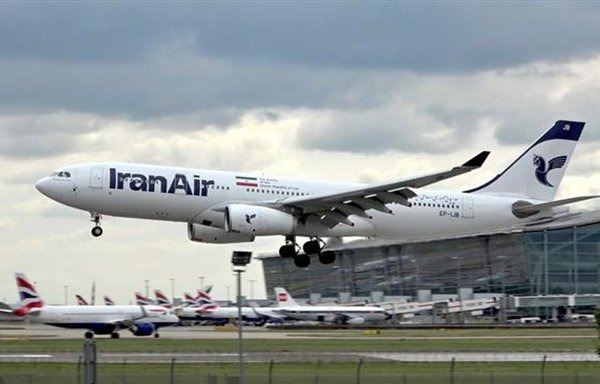 "We hope that one of the priorities of the government will be helping to finance airlines so that they are able to provide the spare parts to refurbish the grounded planes," he added.
According to Iranian economic daily Financial Tribune, the national carrier Iran Air operates a fleet of 39 planes, the majority of them Airbus jets.
In 2016, following the lifting of sanctions, Iran concluded deals to purchase 100 Airbus jets, 80 Boeing planes and 40 ATR aircraft.
But the Islamic Republic received only 11 planes, as deliveries were interrupted following the reimposition of sanctions, the media outlet said.
The deteriorating state of Iran's economy and transportation fleet was brought on "not only by the sanctions but also because of the diversion of public funds by Iran's Islamic Revolutionary Guard Corps (IRGC) to its regional proxies", said political researcher Abdul Nabi Bakkar.
The first draft of Iran's budget for the upcoming fiscal year magnifies this point: it includes a 240% increase in funding for the IRGC funding.
Unsafe aviation fleet
"It appears from every angle that by placing the country in economic isolation, the Islamic Republic is directly responsible for the death or ailments of Iranian citizens resulting from the exhaustion of the transportation fleet," said transportation analyst Mehrdad Arasi.
Iran's aviation industry is a prime example of the country's deteriorating and unsafe transportation fleet.
"All domestic airlines are presently striving to acquire additional [planes] in order to expand their passenger transportation capacity," Iran's former International Civil Aviation Organisation representative Alireza Manzari told ILNA in December.
But there are several challenges to fleet modernisation.
"Iran's financial relationship with the world is weak," he said. "Moreover, we must pay cash to aircraft sellers, and won't be able to use foreign loans and financing when it comes to the process of financing the purchasing of planes."
"Currently, the Iranian government has good relations with China and Russia only," Arasi said.
"The two countries, however, have nothing to offer in terms of aviation technology," he noted. "In fact, they purchase their own passenger planes from US and European companies such as Airbus and Boeing."
"Moreover, the entire Iranian aviation industry is founded upon Western technology; therefore, purchasing Chinese or Russian aircraft only adds fresh problems to the existing ones," he said.
Public transport in tatters
Iranian traffic police chief Kamal Hadianfar in July revealed that "more than 80% of public transportation means is in tatters", noting that buses are responsible for the lion's share of public transportation and intercity travel.
As of October 2020, according to the chief executive officer of Iran's Public Buses Company, Mahmoud Tarfa, 3,600 old, outdated buses were running in Tehran.
A full 62% of Tehran's bus fleet is worn out and should be decommissioned, Tarfa said, adding that the same is true of public transportation in other cities, as well as intercity buses.
The modernisation of the public transportation sector is the government's responsibility, as set forth by the Iranian government's "Clean Air Act", passed under former president Hassan Rouhani.
"The average useful age of city buses is under 10 years," Majles representative Mehrdad Lahouti said in March 2019. "In the current situation, however, the average age of buses in Tehran is over 15 years."
Arasi, the transportation analyst, said the crisis in Iran's transportation sector can be attributed to the country's economic isolation and also to "the allocation of a considerable portion of the country's budget to military expenditures and security institutions".
According to Iran's state media reports, in the first half of 2021, some 8,644 people lost their lives in road accidents in Iran, an increase by 9.6% over the same period in 2020.
Bribery and profiteering
Economic corruption and rent-seeking also play a key role in Iran's transportation industry predicament, according to analysts.
Chinese-made cars that are increasingly flooding the Iranian market have not always met international standards for safety and emissions, they said.
In the current situation, however, the Iranian regime and its commercial and financial institutions have found importing Chinese cars to be the most beneficial for their own purposes.
That is because, according to Arasi, "nontransparent transactions, coupled with bribery and profiteering in car sales, are highly profitable practices for both Chinese exporters as well as importers within the Iranian government".