Sanctions imposed on Iran Air have had an adverse effect on the national carrier's already aging fleet and have further curtailed the ability of the Iranian public to travel, experts told Al-Mashareq.
In addition to designating Iran Air, for being "owned or controlled by the government of Iran", the US Treasury on November 5th, designated 67 planes that are operated by the national carrier.
Fifty of these aircraft had been sanctioned previously, prior to the 2015 nuclear deal which Iran announced it had breached earlier this month.
Sanctions imposed on Iran "have had a direct impact on many sectors, including the aviation sector", political researcher Abdul Nabi Bakkar told Al-Mashareq.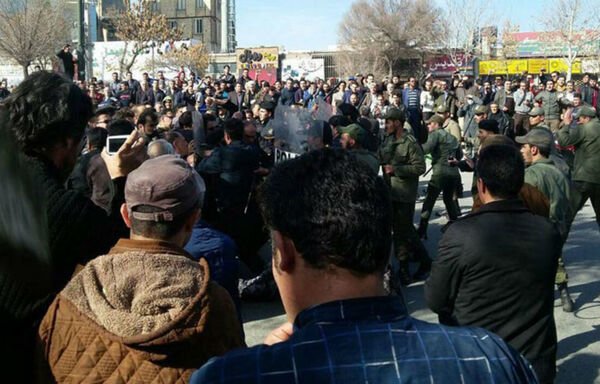 Iran Air's aging and dilapidated fleet is in need of a complete overhaul and upgrade, he said, adding that under the sanctions, the carrier can neither acquire spare parts to repair non-operational airplanes nor procure new planes.
Safety concerns may force the carrier "to gradually bring its operations to a complete halt, leaving Iranians trapped and unable to leave their country", Bakkar said.
Most international airlines have already suspended flights to and from Iran in response to sanctions designations, he said.
"This could portend a coming public eruption as the [Iranian] people can no longer withstand the internal pressures they have been facing for years as a result of the collapse of the economy," Bakkar said.
He stressed that the deteriorating state of Iran's economy was brought on "not only by the sanctions, but also because of the diversion of public funds by Iran's Islamic Revolutionary Guard Corps (IRGC) to its regional proxies".
Growing discontent
The halt of external flights will adversely affect all Iranians who seek to travel abroad, including students, businessmen and traders, said Iranian affairs researcher Fathi al-Sayed of al-Sharq Centre for Regional and Strategic Studies.
This will leave the Iranian people "effectively trapped" inside their country, he said, noting that this is likely to fuel public resentment against the actions and policies of the Iranian regime.
"This will cause them to point the finger of blame at the IRGC because of its external plans and policies," he told Al-Mashareq, adding that it is likely to "intensify the severity and impact of the domestic protests".
Iran Air's fleet is expected to gradually shrink as more planes are grounded in the coming period, said Syrian lawyer Bashir al-Bassam, adding that its aging aircraft are badly in need of spare parts and maintenance.
Iranian aircraft face an additional hurdle when it comes to refueling, he told Al-Mashareq, "as many countries have begun to refrain from doing so".
There have been reports that fuel suppliers on some international routes have refused to refuel Iran Air flights out of fear they will face secondary sanctions.
The refusal of service may also extend to other ground service providers.
This has caused "numerous problems for Iran Air that have led to flight delays, irregular flight schedules and a rise in the cost of flying", al-Bassam said.
Previously, the US imposed sanctions on Iran's Mahan Air -- the country's first private airline -- in 2011, saying it provided financial and other support to the IRGC.
In March 2019, France revoked Mahan Air's license to operate in the country, accusing it of transporting military equipment and personnel to Syria and other Middle East war zones. The decision came after Germany banned the airline in January.