Concerns are being raised that the activities of Iran-backed militia groups in Iraq could disrupt the oil sector and compel foreign oil companies to leave.
Over the past several years, Iraq has been able to increase its crude oil output, thanks to Baghdad's contracts with major energy companies.
The country's daily oil production has increased over the past 10 years from 2.3 million barrels per day (bpd) in 2011 to more than 4 million bpd by the end of 2020.
Iraq has the fifth-largest proven crude oil reserves in the world at 145 billion barrels, representing 17% of proven reserves in the Middle East and 8% of global reserves, according to the US Energy Information Administration.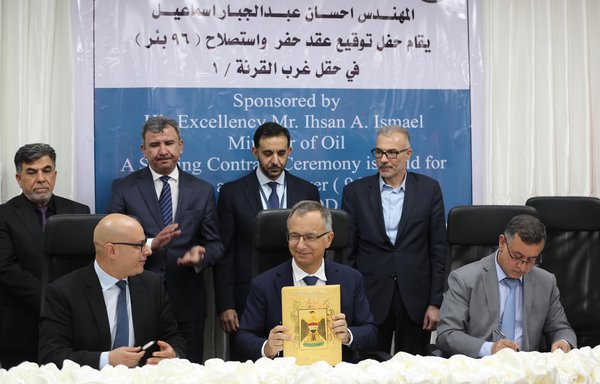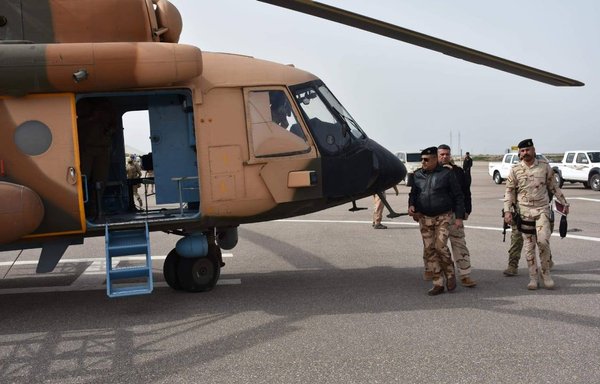 Iraq's economy heavily relies on crude oil exports, which account for more than 90% of the country's revenues.
However, since late 2019, militia groups backed by Iran's Islamic Revolutionary Guard Corps (IRGC), most notably Kataib Hizbullah and Asaib Ahl al-Haq, have launched numerous rocket attacks on diplomatic missions, Iraqi military bases, and coalition forces battling the Islamic State of Iraq and Syria (ISIS).
A number of these attacks has impacted international energy companies, including US oil company Halliburton and Italian oil company ENI, whose shared site in Basra was attacked with five rockets on April 6, 2020.
Self-interests
Iraqi tribal leader Thaer al-Bayati said IRGC-backed militias are constantly trying to spark fear and deter foreign investment so that they can direct the country's resources toward their own interests.
Some major oil companies, which were forced to reduce their Iraq-based staff, now intend to leave the country because of the militias' attacks and threats against them, he said.
On June 29, Oil Minister Ihsan Abdul-Jabbar Ismail said that oil companies are "contemplating withdrawing and abandoning their activities in Iraq".
"IRGC proxies are trying to compel Western oil companies to leave so that Chinese companies can sign contracts to operate and manage oil fields in return for commissions that go into the proxy groups' pockets," said al-Bayati.
This is taking place as part of "the militias' efforts to push Iraq further towards the Iran axis", he said, in light of Iran's ties with China through long-term agreements the two sides have signed.
The withdrawal of the oil companies from Iraq would mean a decline in oil production and a subsequent decline in oil exports, which would affect the Iraqi economy and people, he warned.
To reassure Western oil companies, the Ministry of Defence pledged to provide them with protection.
Maj. Gen. Ali al-Majidi, the head of Basra Operations Command, said in a meeting at the Iraqi headquarters of the American oil company ExxonMobil on June 11 that his unit had taken security measures to facilitate the activities of oil companies and that back-up forces would be sent to all oil fields.
Al-Majidi said the security situation in Basra is good, adding, "We are fully aware of the security issue... and there is no need for concern or fear."
On June 17, Iraq signed a contract with US oil companies ExxonMobil and Schlumberger to drill 96 oil wells in the West Qurna-1 field in Basra.
The contract "will increase oil production in the Qurna-1 oil field by 200,000 barrels per day (bpd) in the coming five years", Ismail, the oil minister, said at the signing ceremony.
Other challenges to the oil sector
The security threat posed by Iran-backed groups comes amid changes in Iraq's oil sector and other threats.
Energy companies have faced security problems other than those caused by IRGC proxies, according to economist Abdul Rahman al-Mashhadani.
Some residents, whose farms were affected by pipeline expansion and who were forced to leave them in exchange for false promises of compensation and job opportunities, have held several protests and broken into the headquarters of oil companies.
"ISIS remnants also remain a threat to Iraq's northern oil fields. On May 5, suspected ISIS fighters blew up two oil wells at the Bay Hassan field in Kirkuk, the oil ministry said in a statement.
A number of Western companies are set to have their contracts expire, al-Mashhadani noted. Other companies, such as US Shell, have shifted their investments from oil to natural gas.
Meanwhile, Iraq's Ministry of Oil is considering a proposal to purchase profit shares from foreign companies and take over operation of the oil fields, al-Mashhadani said.
The goal is to achieve optimal management of the oil sector in light of the current changes and challenges, he said.