Iranian officials are becoming more combative as civilians who are fed up with the regime's ever-changing narrative about COVID-19 vaccines push back.
The regime has delivered a slew of disinformation since the start of the coronavirus pandemic, and many Iranians say they have heard enough.
Iranian Food and Drug Administration (FDA) spokesman Kianoush Jahanpour last week stirred up controversy for insulting critics of the regime's new COVIran vaccine and calling them "worthless imbeciles" in a post on Twitter.
The Iranian COVIran Barkat vaccine, produced by regime-linked companies, recently obtained approval for emergency use by Iran's FDA, without being presented to any other scientific association for approval.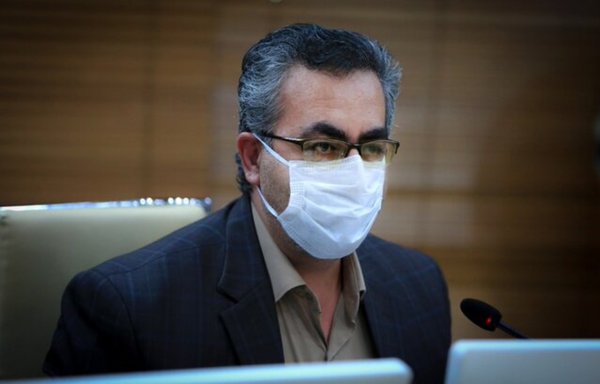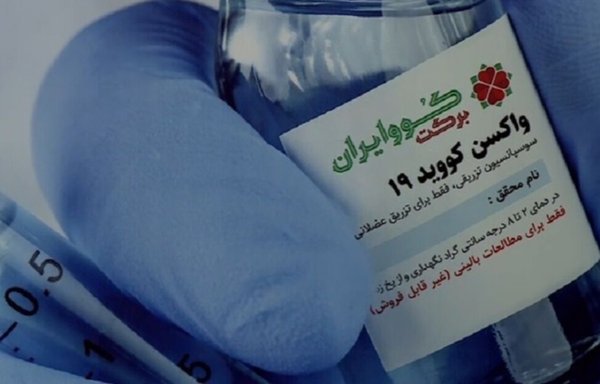 Several senior Iranian scientists even said the data used for developing the Iranian vaccine had not undergone enough scrutiny.
Alef, a domestic news website, on June 7 carried an op-ed by virologist Mahmoud Ebrahimi, in which he explained the short- and long-term dangers of the rushed approval process of the domestic vaccine.
Doubling down on insult
Jahanpour's tweet of last Thursday (June 24) received thousands of negative responses within a few hours.
His use of a specific curse word particularly angered many social media users, including a few prominent outspoken cultural figures who responded that he should focus on vaccinating Iranians instead of insulting them.
The expletive was replaced by ellipses [...] in domestic media.
But Jananpour refused to apologise, doubling down on his insult. In following tweets, he stated he had provoked the "import mafia" and would reveal more facts.
Amid widespread anger and criticism, domestic website Khabar Online interviewed Jahanpour last Saturday.
In the interview, Jahanpour stated he could have said "a lot more", but "politeness did not allow" him to do so, adding that wrongdoers are "totally aware" that his comment was directed at them.
A physician who was removed from his post as the Health Ministry spokesman last year, Jahanpour has a Twitter history of insulting virtually anyone who criticises the government's mismanagement of the coronavirus crisis.
Jahanpour publicly attributed his removal from the ministry to remarks he had made chastising Beijing for falsifying the number of COVID-19 cases in China.
He later said he would prefer engaging with social media users to holding an official position. He has, indeed, engaged with the public, trading jabs, occasionally with negative or harsh comments.
Many Iranians say that he is taking advantage of his official position to accuse critics of "entitlement", "opportunism" and "mafia-like activities".
Jananpour is not the only Iranian official to strike out against criticism.
Health Minister Saeed Namaki has repeatedly posted insulting comments on social media in response to users, including scientists, physicians and journalists who have expressed concerns about imported or Iranian vaccines.
He also has lashed out at critics of the inoculation process in Iran.
In one instance, Namaki responded to a concerned journalist's tweet: "Opt out if you're worried; it's not mandatory [to get vaccinated]."
In January, he accused vaccine critics of treason and the pursuit of financial gain.
Reacting to calls for Jahanpour's firing, Namaki said he has advised "dear Dr. Jahanpour not to upset himself since it is not worth the headache".
Pervasive distrust
Government officials claim that most authorities, including supreme leader Ali Khamenei, still have not been fully vaccinated, and are prioritising the public.
Khamenei was pictured last week receiving an injection of what Iranian media said was the first dose of the COVIran vaccine.
But many members of the public contend that officials, high-ranking ones in particular, already have been immunised against COVID-19.
Many doubt officials would receive the Iranian or Chinese vaccine, speculating that they have been injected with a Western jab.
This is in keeping with a pattern in which affluent individuals and regime insiders and affiliates manage to find vaccinations earlier than average Iranians do.
Last summer, before Iran started its vaccine development, a few high-ranking health officials announced they would not get the Chinese or Russian vaccines.
Among them were Hossein-Ali Shahriari, chairman of the parliamentary (Majles) health committee, and Dr. Minoo Mohraz, a senior member of Iran's coronavirus task force and a long-trusted authority on infectious diseases.
Mohraz said she would refuse to endorse any vaccine unless it had the approval of the US Food and Drug Administration or the European Union's medical authorities.
In response, Jahanpour, at that time still the Iranian FDA spokesman, said Mohraz "is in no position to evaluate the [Russian] vaccine".
Having created a messy and murky process for purchasing and importing Eastern-made vaccines, the Iranian government continues to deceive the public and has repeatedly missed the deadlines it has set for inoculating the population.
It refuses to change its politics or strategies, and simply ignores the public's health and welfare, even in the face of a deadly global health crisis.